Product Description
Lightweight Classic Power Bank Poweradd Portable Charger Silver Color
Compact, Stylish and Powerful Power Bank on the go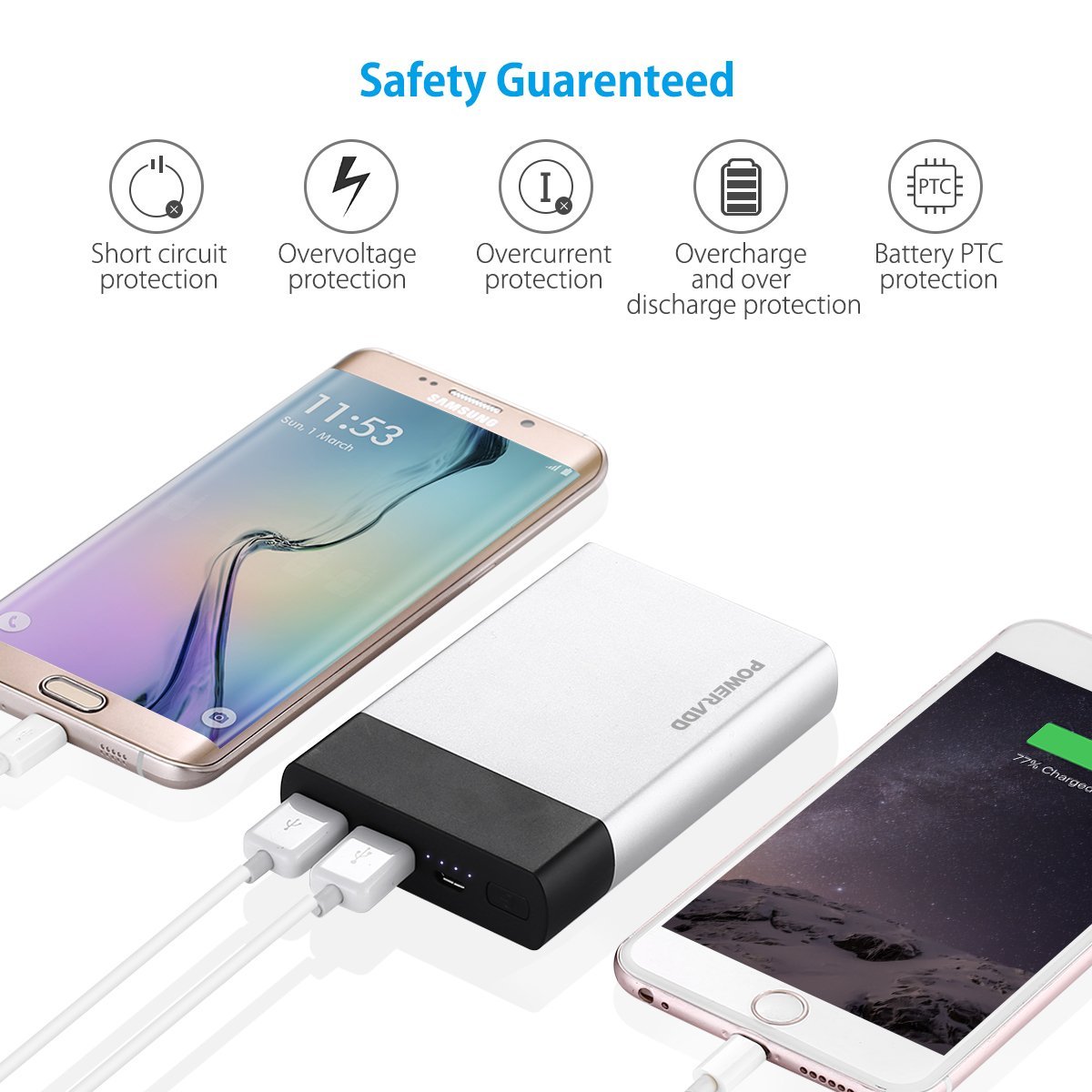 Pilot 5G Poweradd Portable Charger
Pweradd's upgraded power bank Pilot 5G features a large capacity 10000mAh and 3.8V battery cell built in. The improvement in battery capacity and battery voltage enables the power bank to give 4 charges for an iPhone or 2.5 charges for a Samsung Galaxy S6, or 1 and a half charges for an iPad Mini.
Quick Output
Thanks to the upgraded 3.8V battery cell, Pilot 5G power bank outputs 38.3Wh with dual output ports. It will serve your devices with the quickest charge: up to 3.4A per port based on Poweradd's Smart Identification Charging Technology.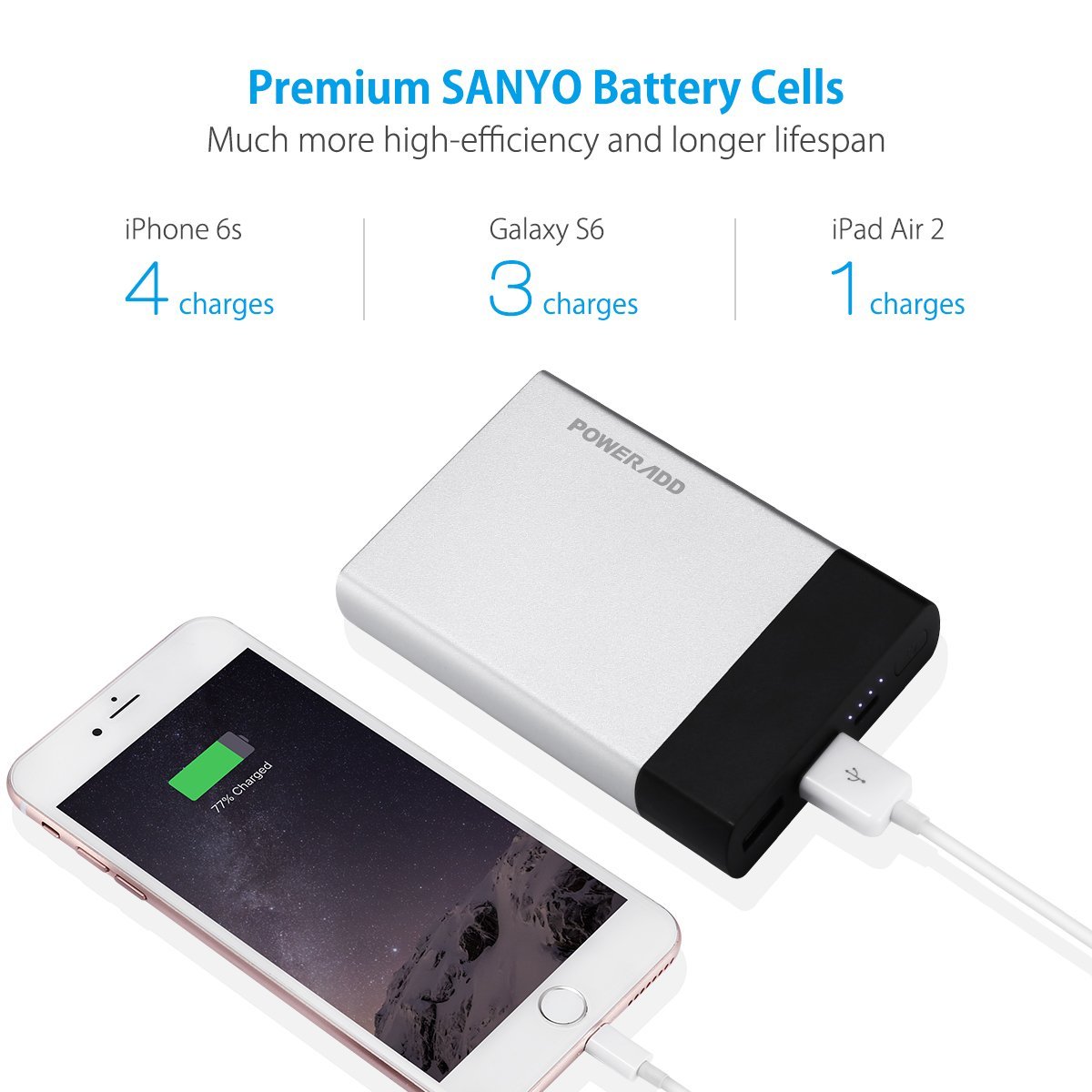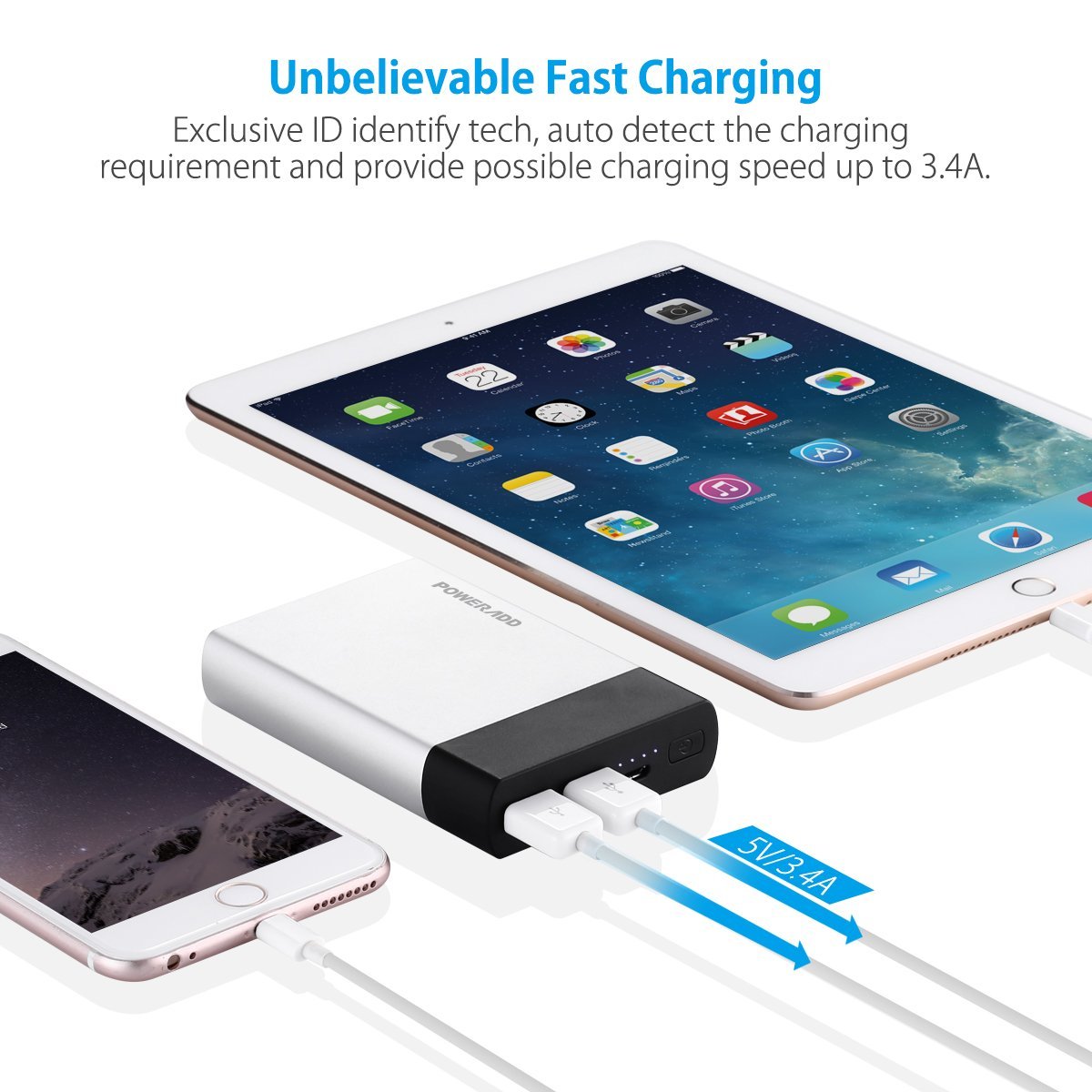 Quick Input
Pilot 5G power bank allows you to conveniently plug and charge itself with a quick recharging 2.1A input port design. It takes only 5 hours to fully charge this power bank with a 2A adapter. So you can largely save time precharging this power bank for your devices.
Built-in Protection
The built-in 3.8V A+ li-ion battery cell has over 500 battery charge cycles for great battery longevity.
This high-end battery cell safeguards your devices from overcharge, overdischarge, over-heating and short-circuit.
Pilot 5G silver power bank will automatically turn itself off when an issue like short-circuit or overloading accidentally occurs for protection.