Product Description
Black Individual Rechargeable Battery Charger , 4 Bay Battery Charger
Rapid Charges & Advanced MUC Management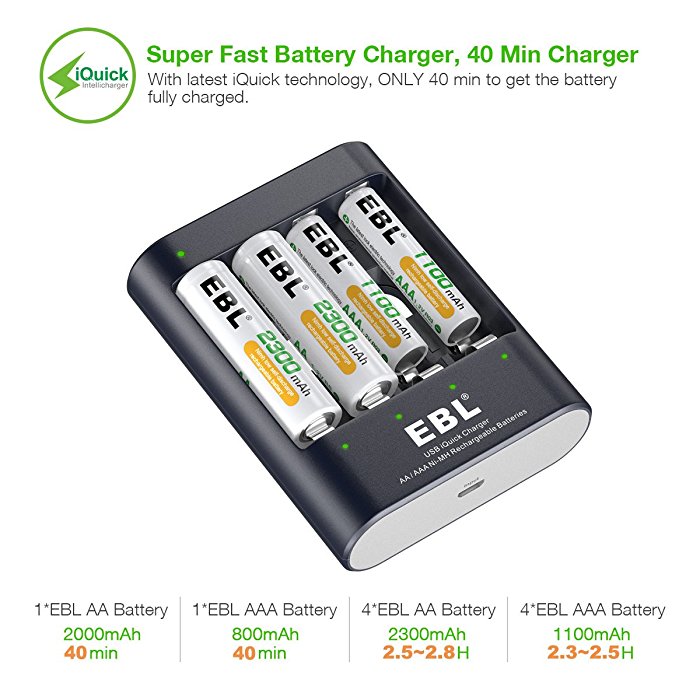 4-Slot Battery Charger
EBL iQuick 40Min Individual Rechargeable Battery Charger has 4 charing slots to charge 1 to 4 AAA, AA Ni-MH rechargeable batteries.
The charger is able to charge 4 batteries fully within 2.5 hours due to its iQuick Fast Charging Technology.
Smart LED Indicators makes the battery charger more user-friendly, showing the battery level while charging.
EBL iQuick charger is a typical compact and portable design from EBL with a small size 2.75 * 3.54 * 0.9 inches.
Charger Specification:
Brand Name: EBL
Input: 5V/2.1A
Model: EBL-U421
Color: Black
Slots: 4
Battery Type: AA AAA Ni-MH Batteries
Size: 2.75 * 3.54 * 0.9 inches
Output: 1xAA – DC1.4V 3600mA 1xAAA – DC1.4V 1500mA;
2xAA – DC1.4V 1800mA 2xAAA – DC1.4V 770mA;
3xAA – DC1.4V 1200mA 3xAAA – DC1.4V 510mA;
4xAA – DC1.4V 900mA 4xAAA – DC1.4V 380mA.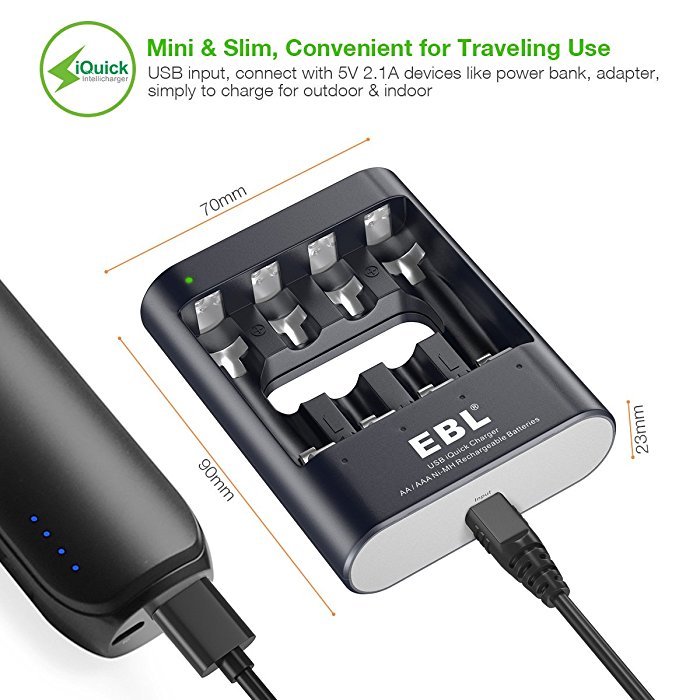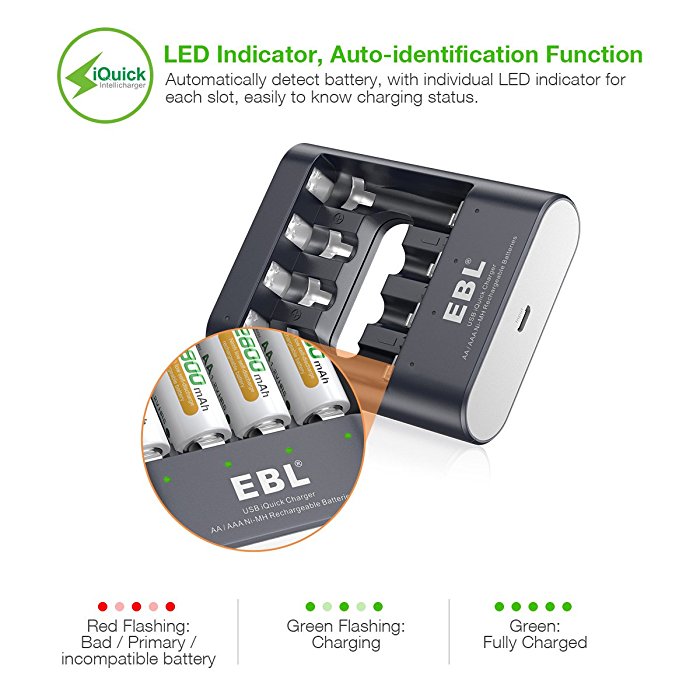 Advanced MCU Control System
Using intelligent △V and -△V cut-off charging method, the EBL charger automatically turns into trickle charging mode to prevent over voltage & current, overload, over heating etc.
Package:
EBL-U421 iQuick 4-Bay Battery Charger x 1
Micro USB Cable x 1
User Manual x 1