Product Description
Long Lasting Battery Power, Safety and Stability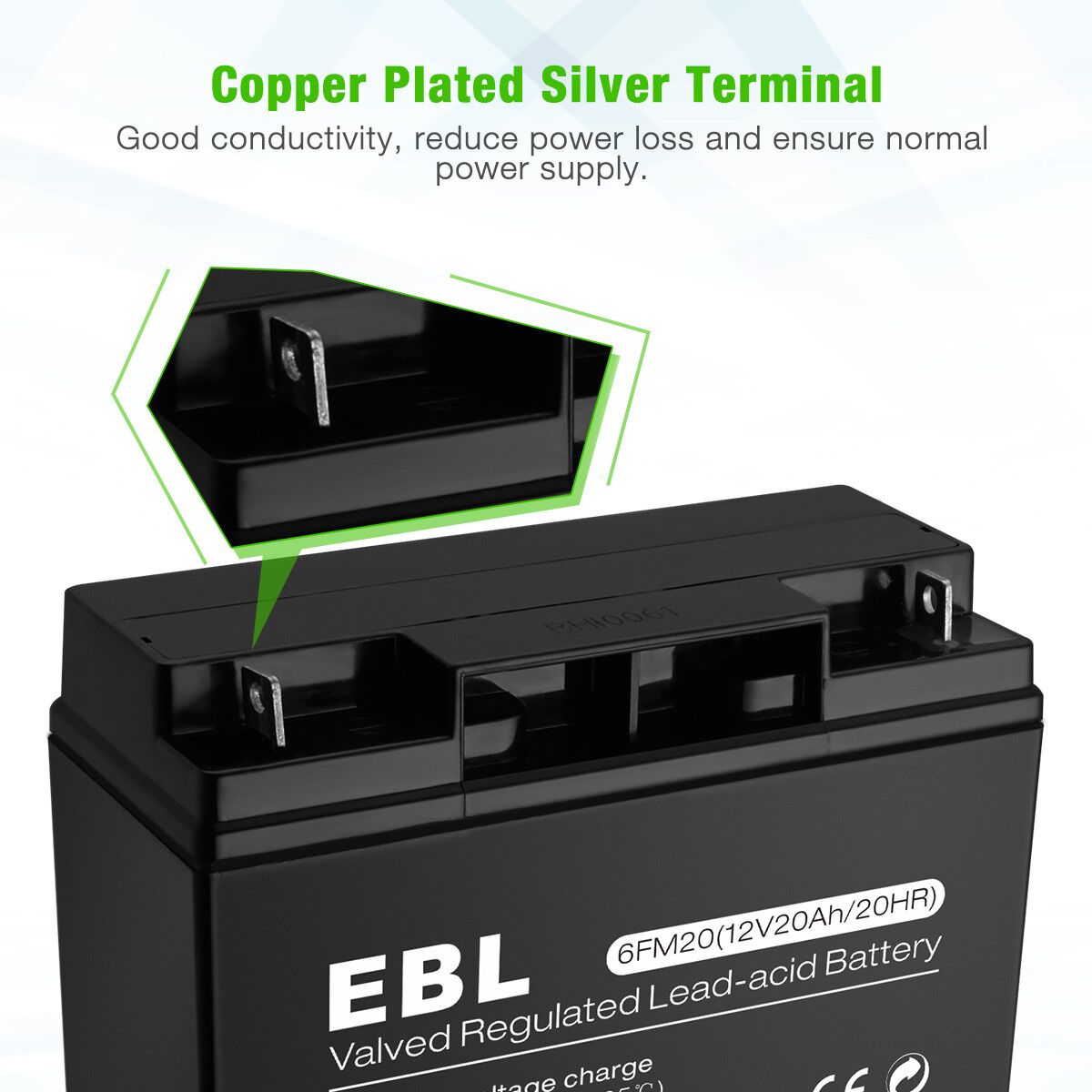 EBL 6MF20 12V 20Ah Lead Acid Battery:
This EBL 12V 20Ah Lead Acid Battery has well built copper plated silver terminal with better conductivity for stable constant power supply.
The lead acid battery has a strong and quality build. The battery outer containter is made of durable ABS material.
This 6FM20 battery has great battery life. The VRLA battery can be used for up to 5 years for floating charing at 25℃.
Due to its advanced AGM, absorbent glass mat technology, the lead acid battery has excellent performance for a great variety of applications.
Wide Applications:
Uninterruptable Power Supply(UPS)
Electric Power System(EPS)
Emergency Light
Railway Signal
Aircraft Signal
Alarm and Security System
Electronic Apparatus and Equipment
Communication Power Supply
DC Power Supply
Auto Control System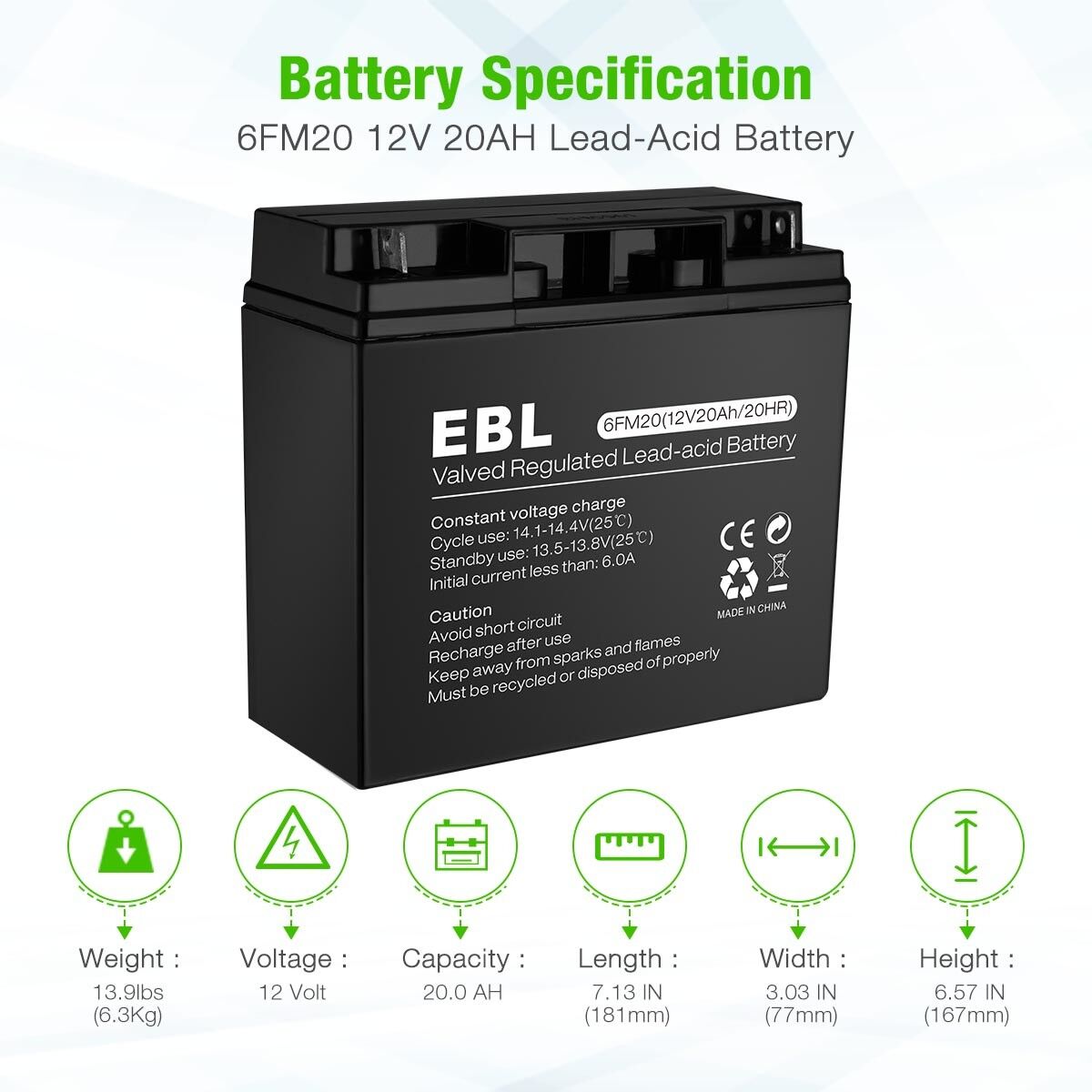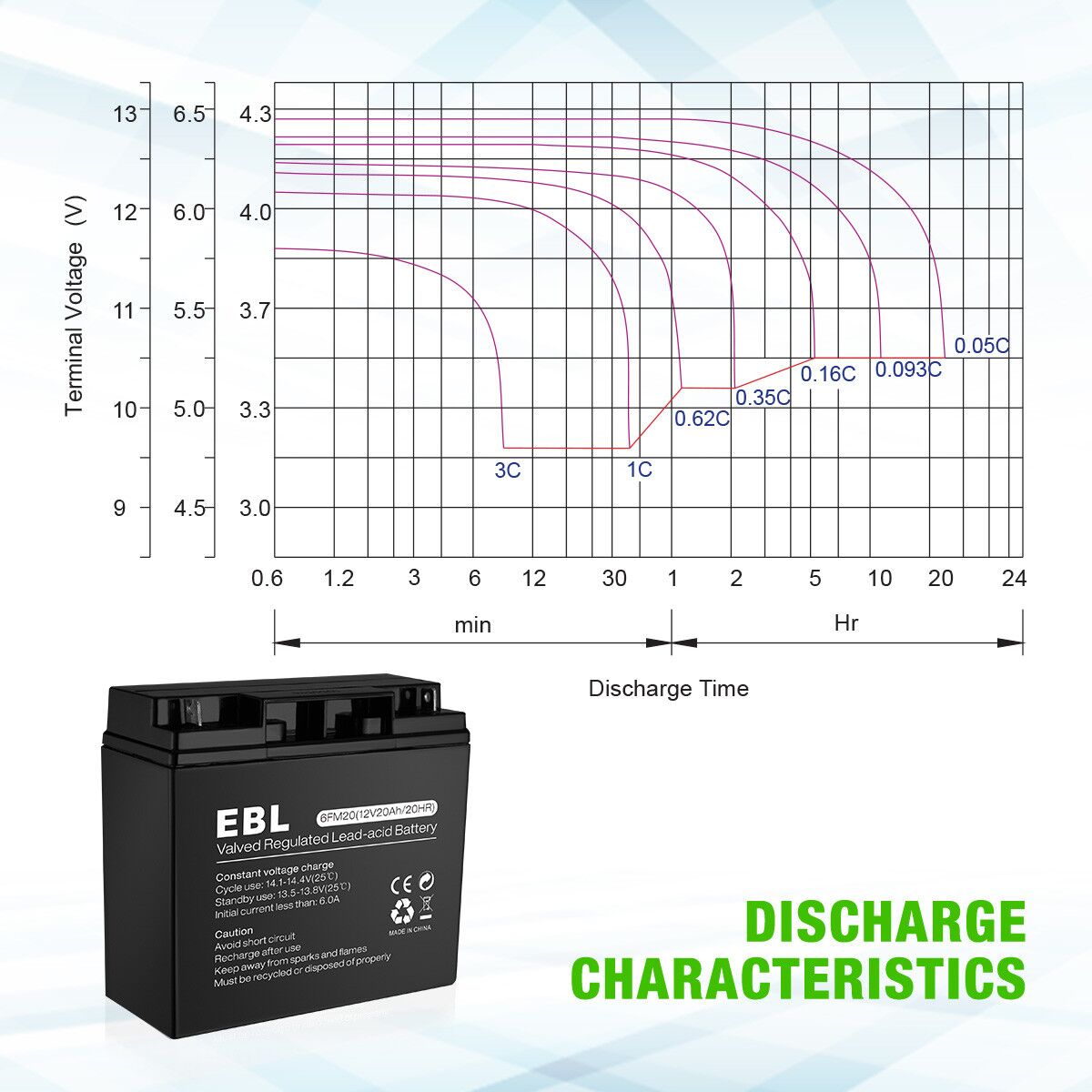 Specification:
Nominal Voltage: 12V
Rated Capacity (20Hr rate): 20Ah
Dimensions: 7.13 * 3.03 * 6.57 inches
Weight: Approx. 13.9 lbs
Self Discharge Rate:
After 3 months Storage: 91%
After 6 months Storage: 82%
After 12 months Storage: 65%