Product Description
Powerful Lithium-ion Battery Built in for Great Effeciency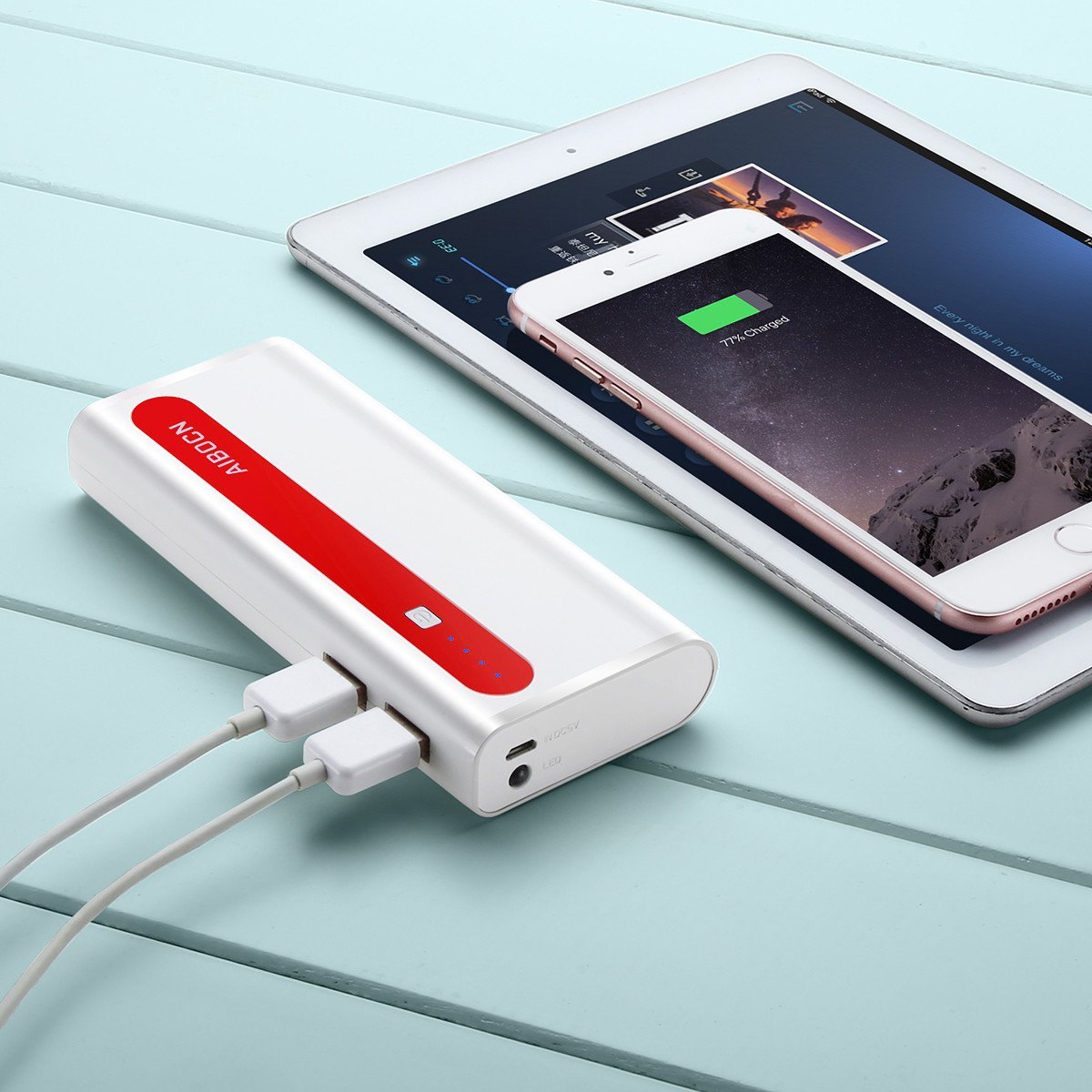 Fast Charging Power Bank:
This Aibocn 10000mAh high capacity power bank holds a few charges for your smartphones and tablets when you can't find an electrical outlet.
This portable external charger is built with first-class highly efficient Lithium-ion battery for long lasting power on the go.
The power bank has 2 USB output ports, rated at 2 amps and 1 amp, for charging 2 devices at the same time.
The portable power bank has great ergonomics in design. You can hold it in hand most comfortably, and store it in your pocket or handbag easily.
It has a useful flashlight with great brightness. When necessary, you can use this power bank as a torch conveniently.
Intelligent Protection:
This 10000mAh power bank can be used for your smartphones, tablets and other USB-enabled devices without the need to worry about the safety problem. The integrated portection system can effectively protect the power bank from overload, over heat, over charge and discharge. The highly protective power bank stops excessive charging current to prevent any malfunction.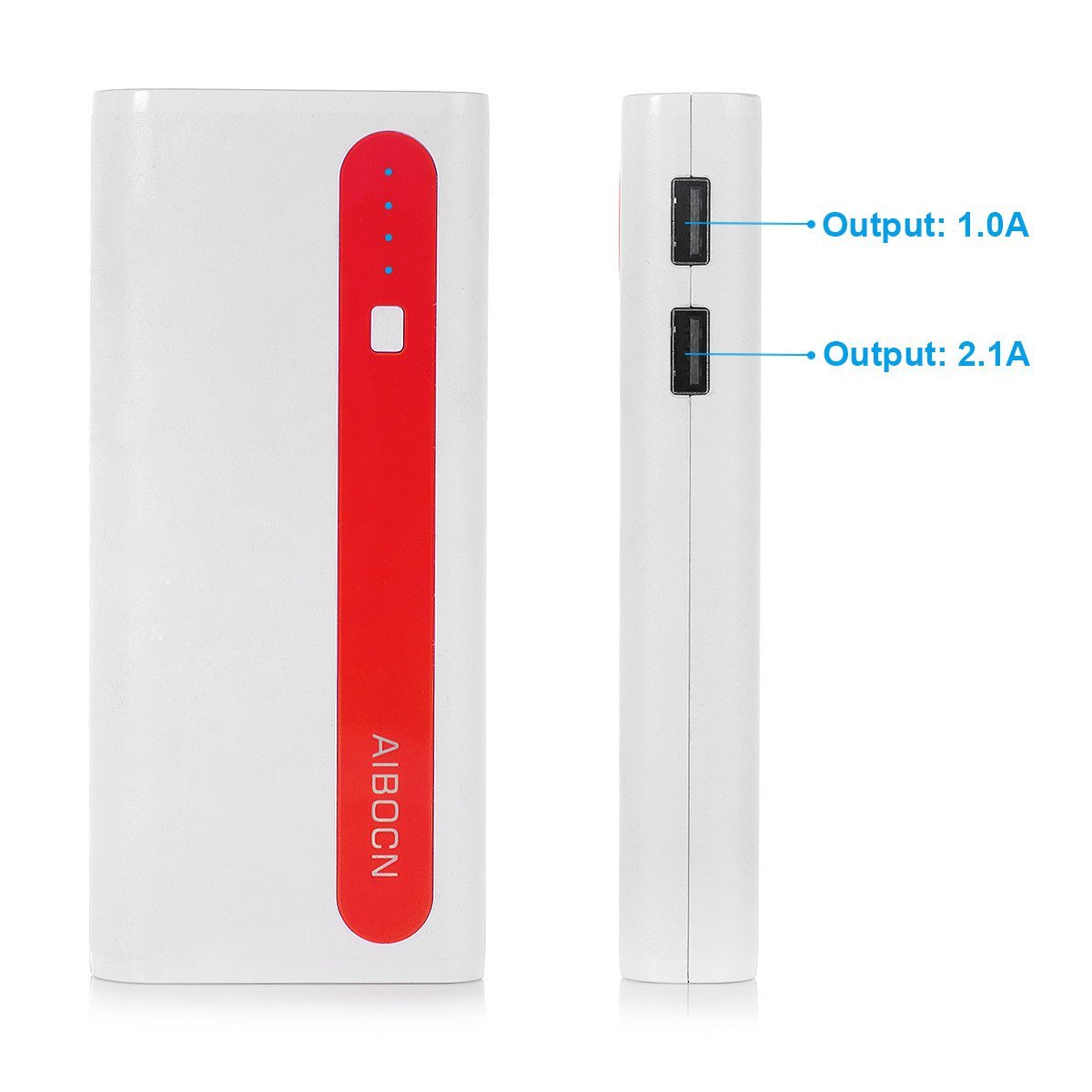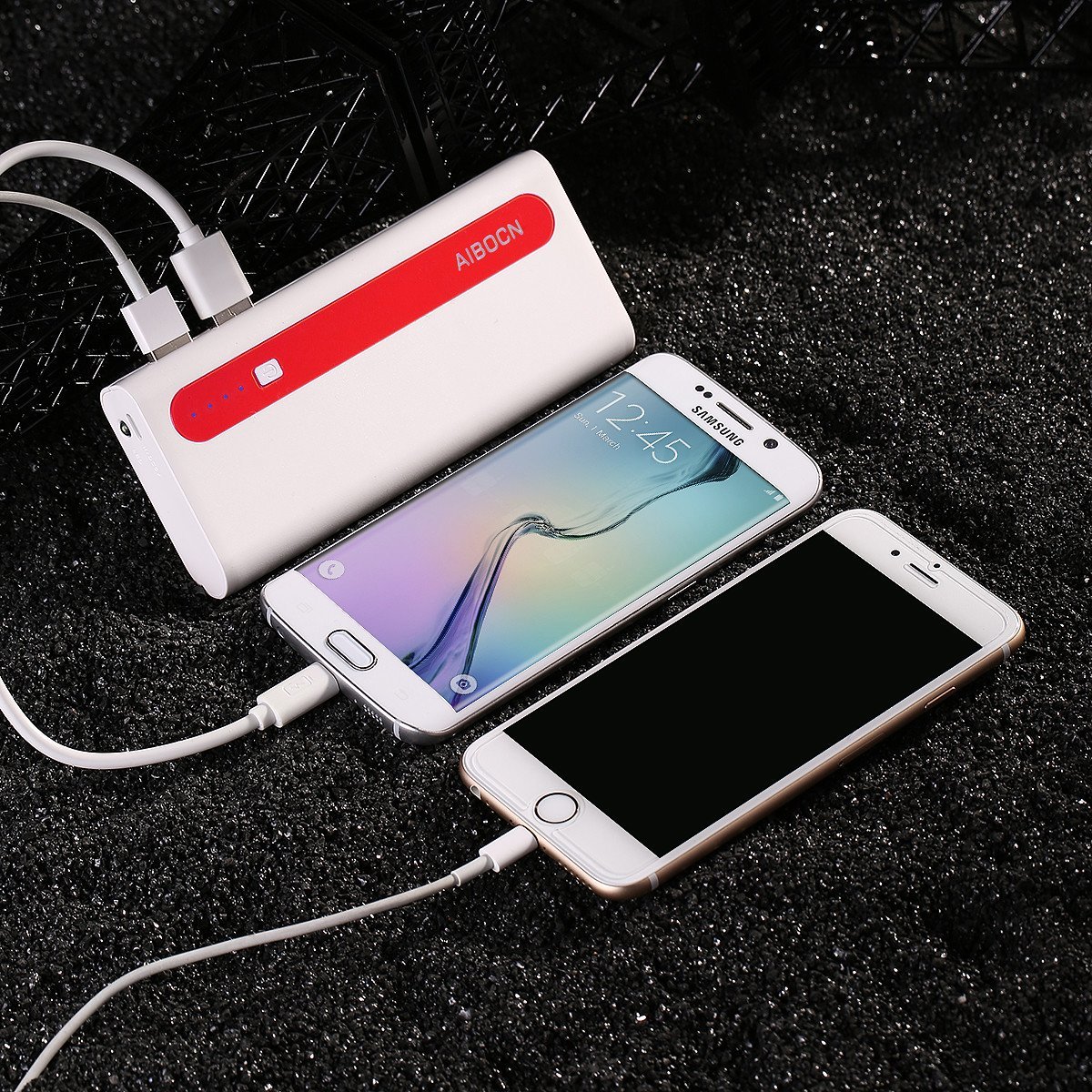 Ergonomic Design:
The power bank is well made with an exquisite design. The finely coated surface is anti-fingerprint, making it easy to hold in hand. It's designed to be small, compact and portable for users. The handheld size 0.78 * 5.4 * 2 inches, makes charging much more convenient outdoors. The power bank has 4 small LED lights that work as indicators to let you know the charging status. Moreover, it can be used as a bright flashlight thanks to the torch function.