Product Description
Efficient Durable C Size Spacer for Recycle AA Rechargeable Battery
Most the most of your AA rechargeable batteries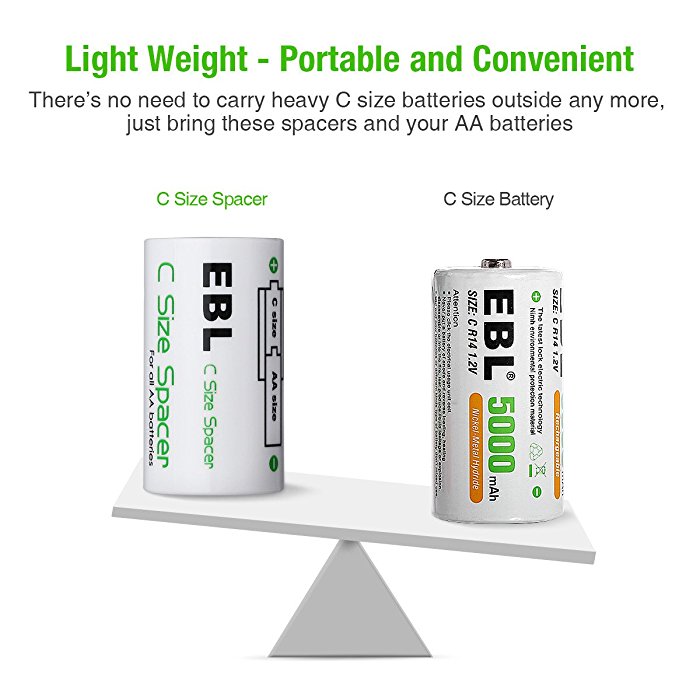 Efficient C Size Battery Spacer
This C size spacer is greatly efficient in transforming an AA battery into a C battery.
The eco-friendly spacer is an advanced battery unit that fully recycles your AA batteries.
The battery spacer is perfectly designed with well-made space for an AA battery to fit in.
It's made of durable ABS plastic material for protecting AA battery from damages.
You can use this spacer for all your Ni-Mh, Ni-CD and alkaline rechargeable AA battery cells.
User-friendly C Battery Spacer
This C size battery spacer is able to turn an AA battery into a C battery rapidly. The quick and easy conversion from AA to C cells offers you great conveniences, especially when you need some C batteries for your C cell-compatible devices. It requires simple steps for battery conversion. Put an AA battery in the C battery spacer and then use the C spacer to work as a C battery cell for your devices.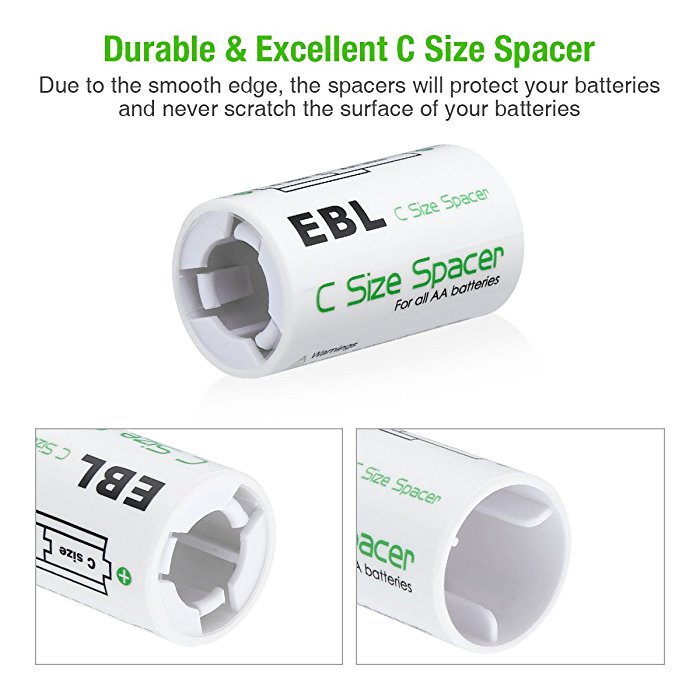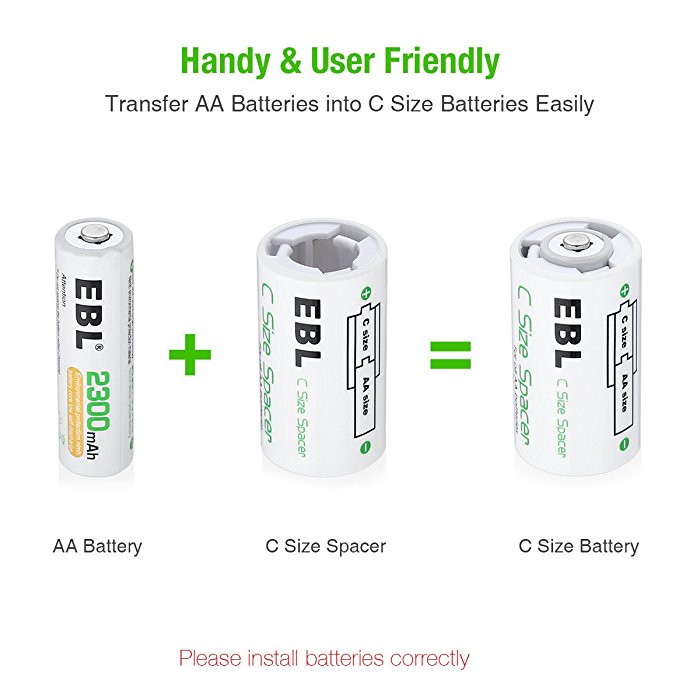 C Spacer Specification:
Material: Quality ABS Plastic
Dimensions: 50mm * 50mm * 52mm
Item Weight: 1.12 ounces
Compatibility: AA Batteries
Package: 1 C size spacer(AA battery not included)