Product Description
Eco-friendly C Battery Spacers to Recycle AA Rechargeable Batteries
The battery spacers fit all Ni-MH/Ni-CD/alkaline AA batteries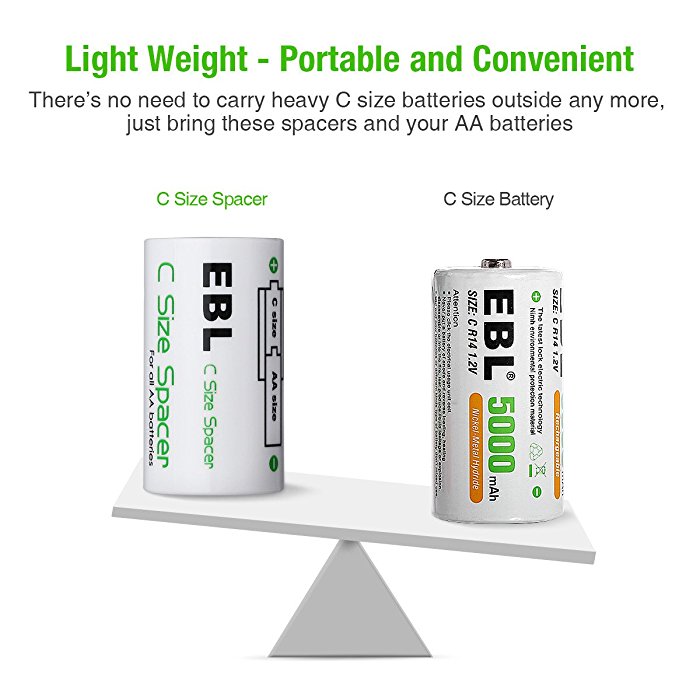 Eco-friendly C Size Spacers
These 4-pack C battery spacers  are designed based on an environmentally-friendly concept.
The C battery spacers are fully compatible with all Ni-MH, Ni-CD, and alkaline rechargeable AA batteries.
The C size spacer is well built to have perfectly fit space for AA battery to fit in.
The quality ABS plastic is able to protect AA batteries against scratches and scrapes.
Effectively Recycle AA Batteries:
The C size battery spacers will effectively turn your AA battereis into a C battery. Suppose that you have a few AA batteries and your device requires a C battery, so you can use this C size spacer to recycle your rechargeable AA batteries. The C size battery spacers have a solid, compact design that will last for great reliability and durability.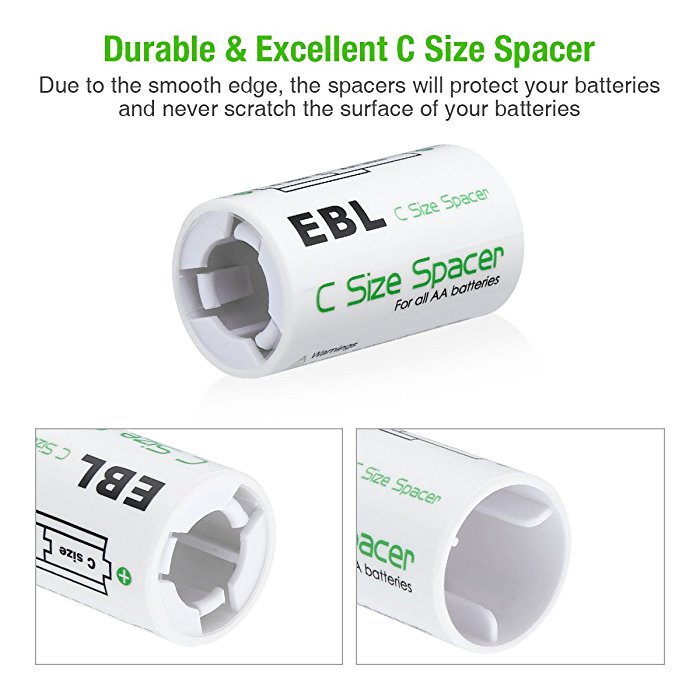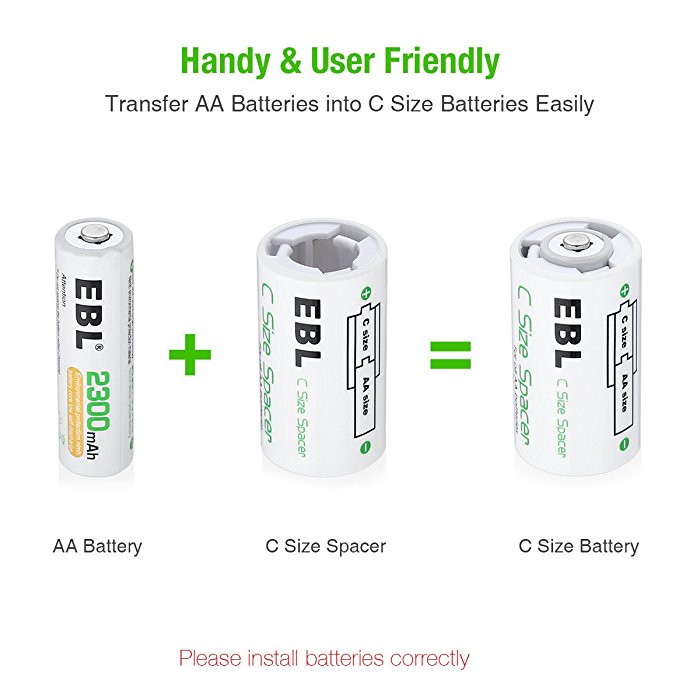 C Battery Spacer Specification:
Material: Quality ABS Plastic
Dimensions: 50mm * 50mm * 52mm
Package Dimensions: 2 x 2 x 2 inches
Item Weight: 1.12 ounces
Compatibility: AA Batteries
Package: 4 Pack C size spacers(batteries not included).