Product Description
Quick EBL Smart Battery Charger For AA And AAA Rechargeable Batteries
EBL 4-slot rapid smart charger with 4 pack rechargeable batteries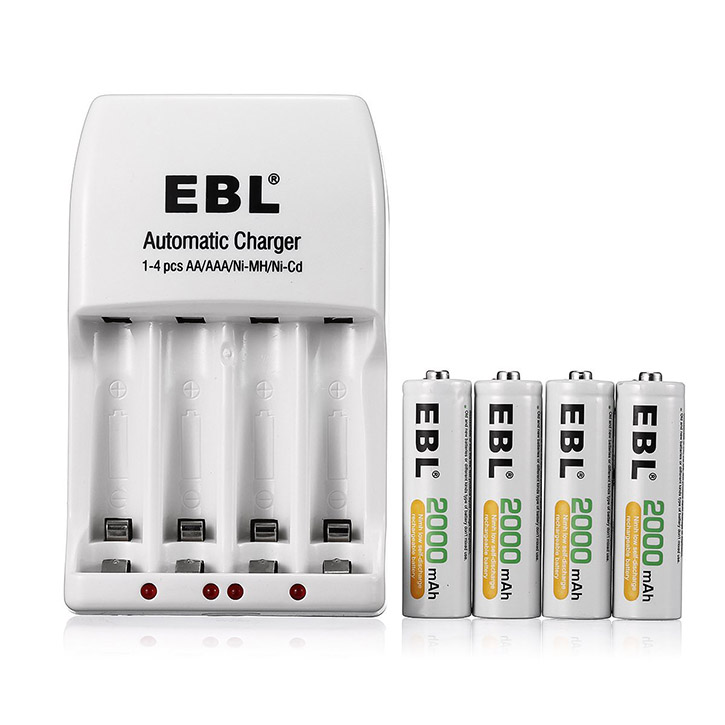 High Technology and Performance
It features negative delta V (- ∆V) cut-off function(except for 9V batteries).
Safety timer control protection against overcharge, short circuit and over heating.
Advanced MCU control technology ensures stable, constant current and voltage.
Able to charge 1 to 4 pcs AA/AAA batteries freely.
Smart 4-slot Battery Charger
— Individual charger can charge 1 to 4 AA AAA Ni-MH Ni-CD rechargeable batteries freely.
— Smart LED indicating lights let you know the charging process.
— Constant and stable current and voltage ensure long lifespan.
— Worldwide voltage for greater compatibility, ideal for travelling around.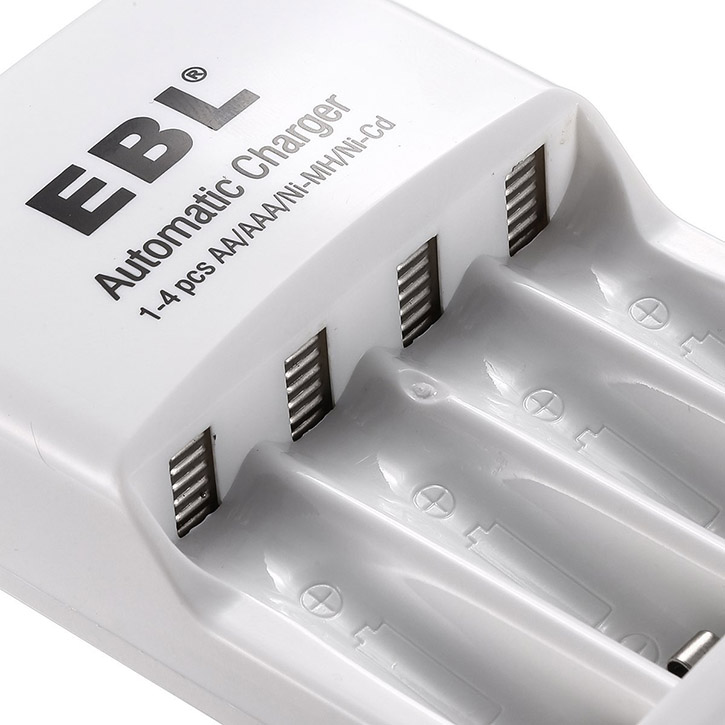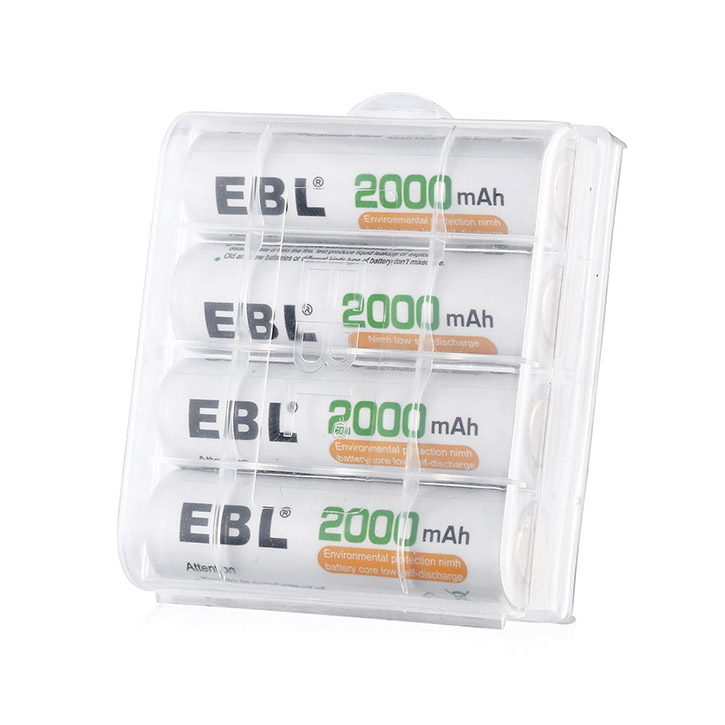 Eco-friendly rechargeable batteries
Upgraded battery longevity: up to 1000 rechargeable cycles.
They can be used out of package with 15%~20% precharged capacity.
Excellent charge/discharge performance: still remain good quality after 3-5 times' charge/discharge.
Battery capacity stays stable and long lasting even when the batteries are not in use for a long time.
Longer battery life than commonly-seen Alkaline batteries.
Convenient Household Device
— Multiple Charging Slots.