Product Description
4-count 1500mAh Replacement Batteries for Panasonic Phones
The Ni-MH battery has high efficiency and multiple protection from over charge, over discharge, over heating issues.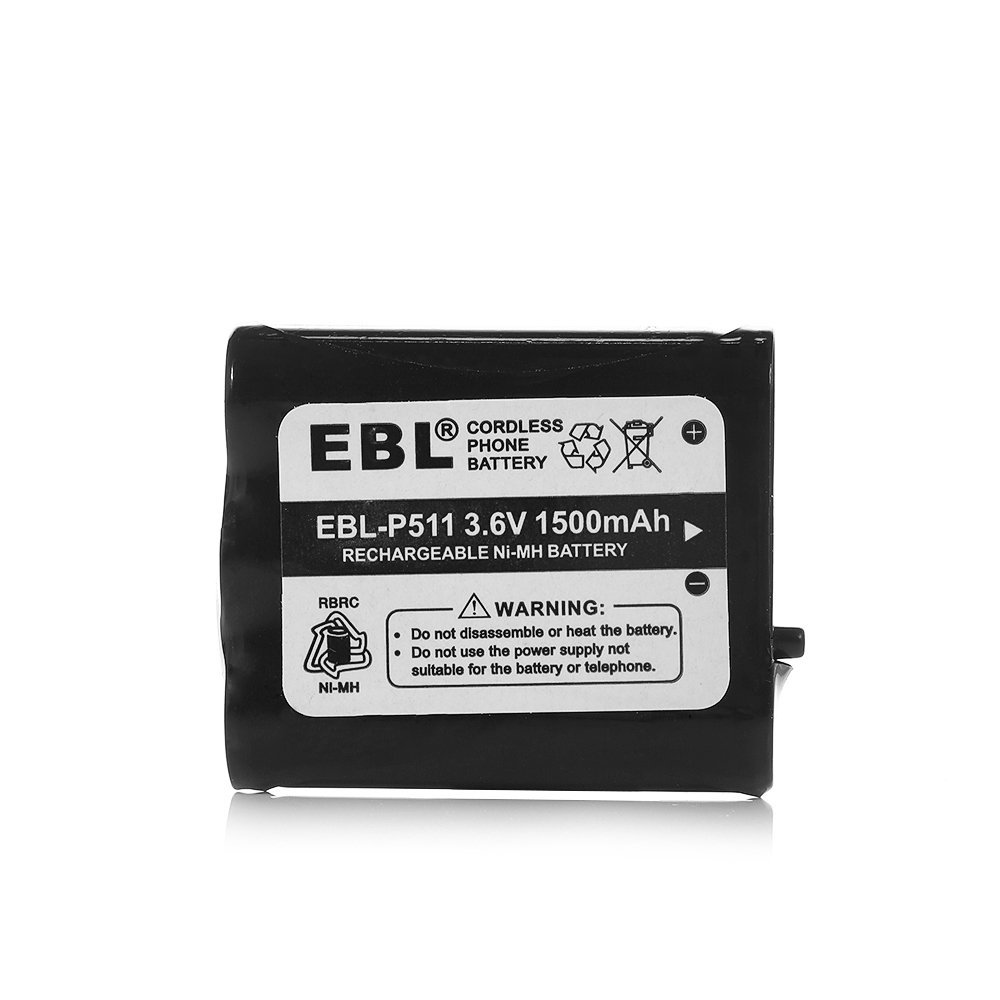 Ni-MH Replacement Battery Features:
100% brand new and high quality replacement batteries for cordless phone.
Upgraded Ni-MH replacement battery features the same performance with original battery.
Package includes 4-count 1500mAh, 3.6V rechargeable Ni-MH battery for Panasonic cordless phone.
Fully compatible with Panasonic X-FPG371, KX-FPG372, KX-FPG376, etc., Dantona BATT-511, BATT511, Empire CPB-487, CPB487.
Battery Specification:
Brand Name: EBL
Capacity: 1500mAh
Color: Black
Voltage: 3.6V
Battery Type: NI-MH
Certified Brand Products
The EBL series universal batteries such as AA/AAA/9V/C/D/18650/26650 rechargeable batteries, and cordless phone batteries, are widely used in most household devices. And the high-quality batteries have all been officially certified by CE and ROHS, which guarantees the high quality and performance.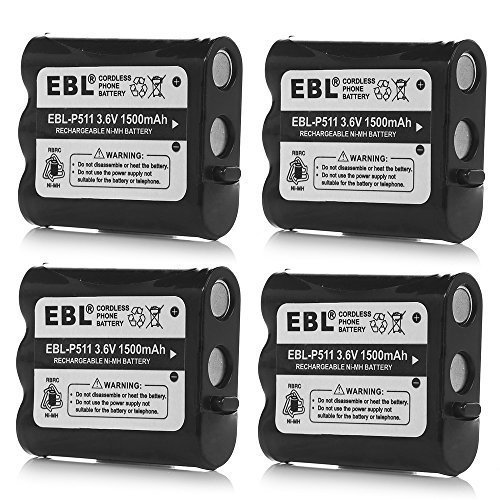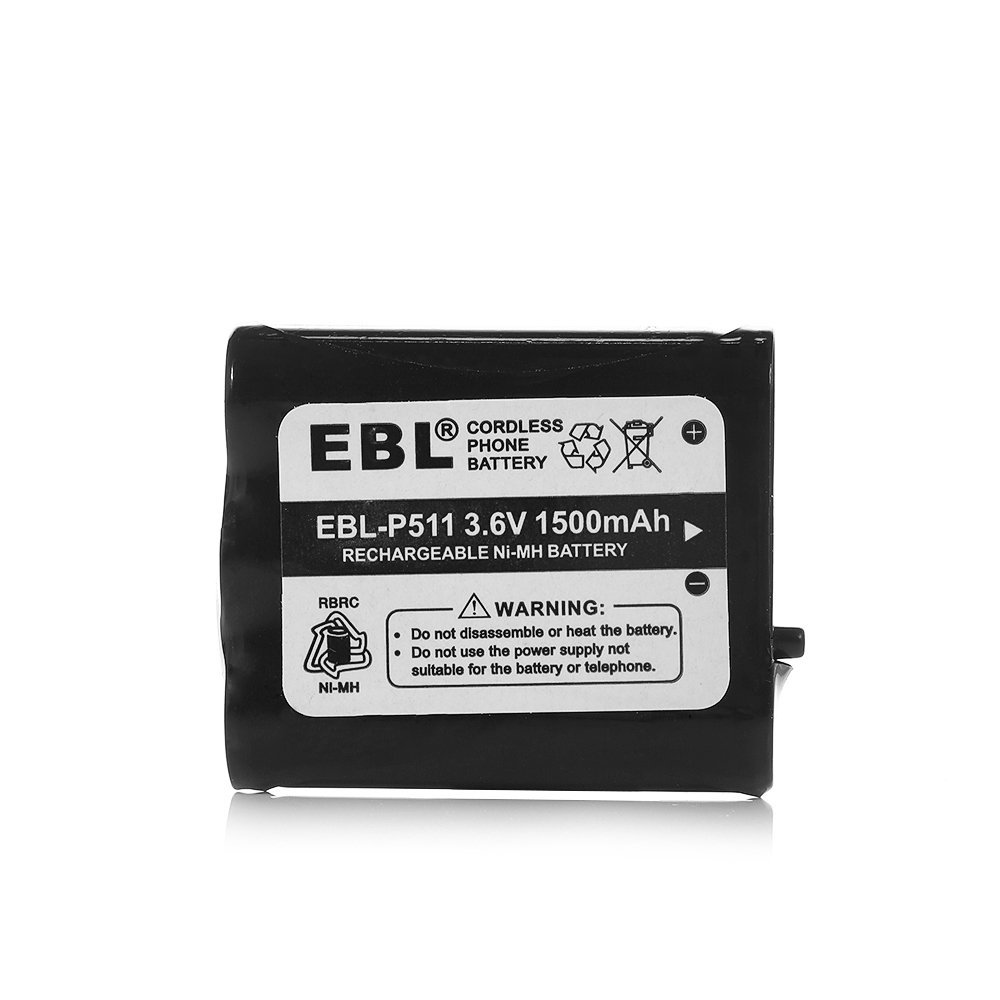 Battery Compatibility:
Dantona: BATT-511, BATT511
Empire: CPB-487, CPB487
Panasonic: KX-FPG371, KX-FPG372, KX-FPG376, KX-FPG377, KX-FPG381 KX-TG110M, KX-TG2205, KX-TG2207, KX-TG2215, KX-TG2215B, KX-TG2217, KX-TG2219
KX-TG2222, KX-TG2227, KX-TG2227G, KX-TG2236, KX-TG2237, KX-TG2237S, KX-TG2239, KX-TG2247, KX-TG2247S, KX-TG2257, KX-TG2257S, KX-TG2267, KX-TG2270S, KX-TG2287
KX-TG2700, KX-TG2700S, KX-TG2720, KX-TG2720S, KX-TG2730, KX-TG2730S, KX-TG2740 , KX-TG2740S, KX-TG2750, KX-TG2770, KX-TG5100, KX-TG5100M, KX-TG5110, KX-TG5110M,
KX-TGA270, KX-TGA270S, KXTG2267B, KXTG2267S, KXTG2287S