Product Description
EBL Rechargeable Battery Charger and 12-Count 800mAh AAA Batteries
Professional Household Batteries and Charger Combo with 12-Count AAA 800mAh Rechargeable Batteries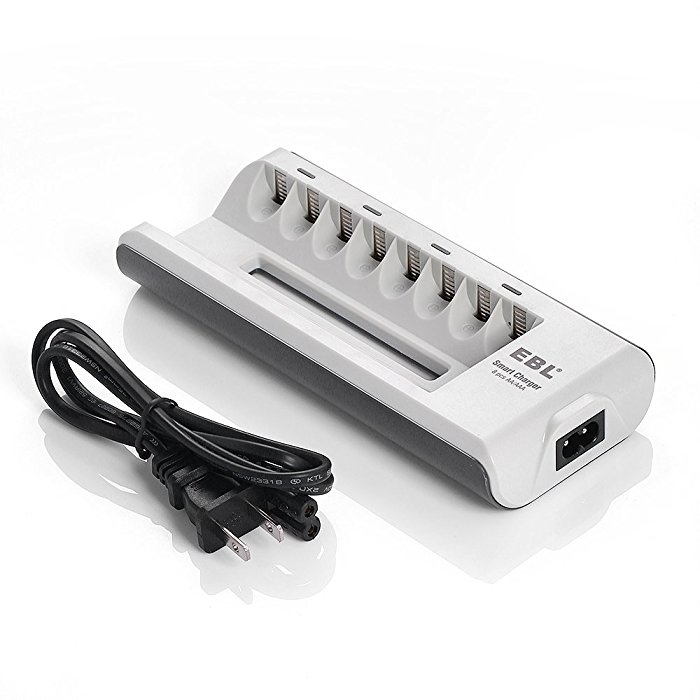 8-Bay Battery Charger:
The 8 bay charger can be used to charge 2/4/6/8 AA/AAA batteries simultaneously.
Batteries should be charged in pairs. Batteries can be charged based on an uneven number at a time.
The charger has the negative delta V cut-off function for protection.
It also has good protection against overload, over heating, over current or voltage.
Smart four small LED indicators show the charging process for you.
Charger Compatibility:
The EBL rechargeable battery charger is fully compatible with AA and AAA Ni-MH Ni-CD rechargeable batteries(Not for alkaline or lithium batteries).
Charger Charging Time Table:
2 to 8pcs AAA 500-1200mAh: 1.5 – 4 hours(180mA output)
2 to 8pcs AA 1300-2800mAh: 1.5 – 6 hours(200mA output)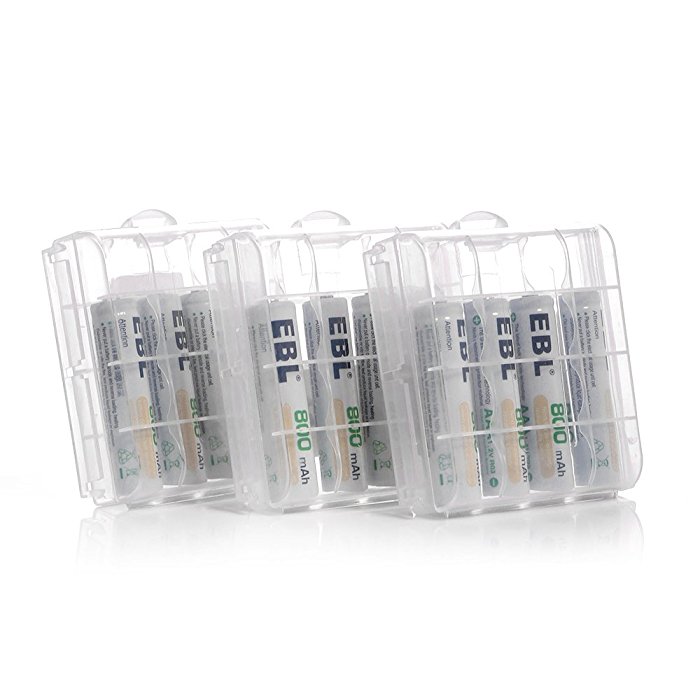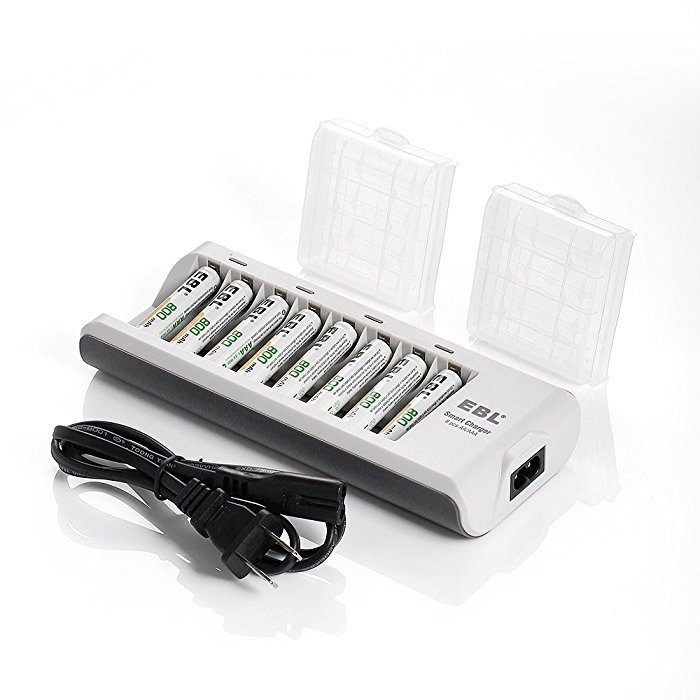 Specifications:
Input: AC 100-240V AC 50/60Hz(Worldwide voltage)
Output: DC 2.8V 1000mA, 0.4V (higher output voltage for faster charging)
Battery Capacity: 800mAh
Battery Type: Ni-MH AAA Rechargeable Batteries
Package:
1 charger
12-count AAA 800mAh rechargeable batteries
4 battery storage cases
1 AC adapter cable