Product Description
AA, AAA Rechargeable Batteries and Lightweight Storage Box for Rechargeable Batteries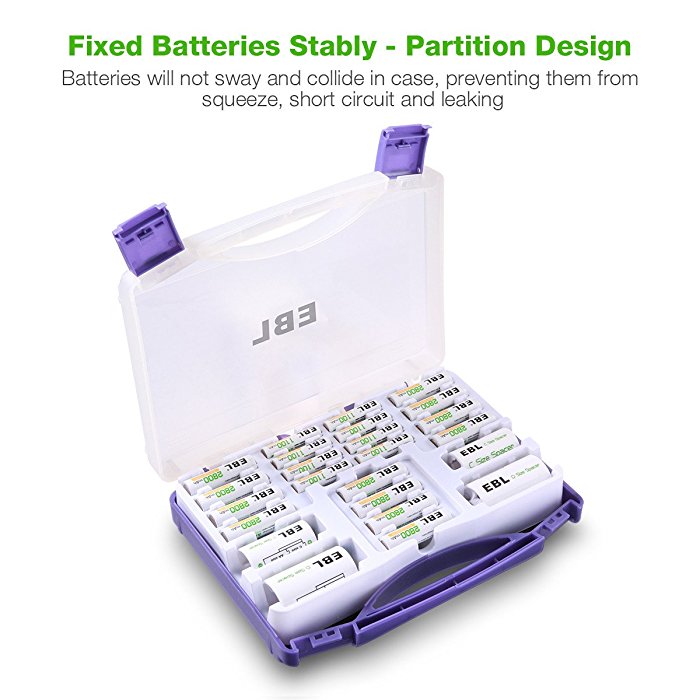 Rechargeable AA, AAA Batteries and C/D Size Spacers:
12-pack 2800mAh AA and 8-pack 1100mAh AAA Ni-MH rechargeable batteries work as perfect backup batteries for various devices at home and in office.
Long lasting rechargeable batteries: The AA and AAA rechargeable batteries have great lifespan, up to 1200 charge cycles.
Super low self-discharge rate: The rechargeable batteries can be stored for a long time. They discharge themselves very slowly, holding about 75% capacity for up to 3 years' storage.
The C size and D size battery spacers effectively turn your AA batteries into a C or D battery for longer battery life.
The battery set comes with a durable storage case which can keep a great many batteries for your household.
Family Sized Battery Storage Case Organizer:
The family-sized battery storage box is a perfect solution to keep all your rechargeable batteries together in a safe place. You can easily open the case and use the batteries when necessary. The well-organized blister packaging help pack your batteries and charger securely in place. With this organizer, batteries will be protected from leakage, aging, over self discharge etc. And battery charger will be in a safe place with good maintenance.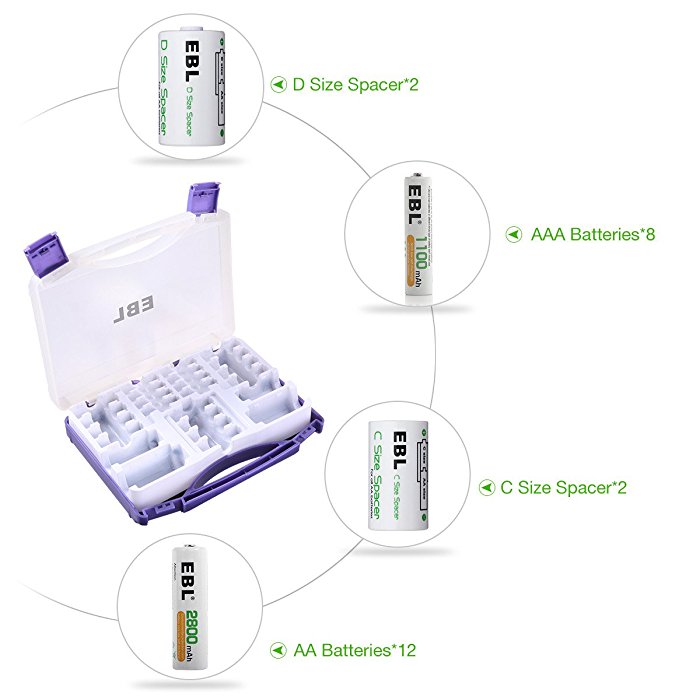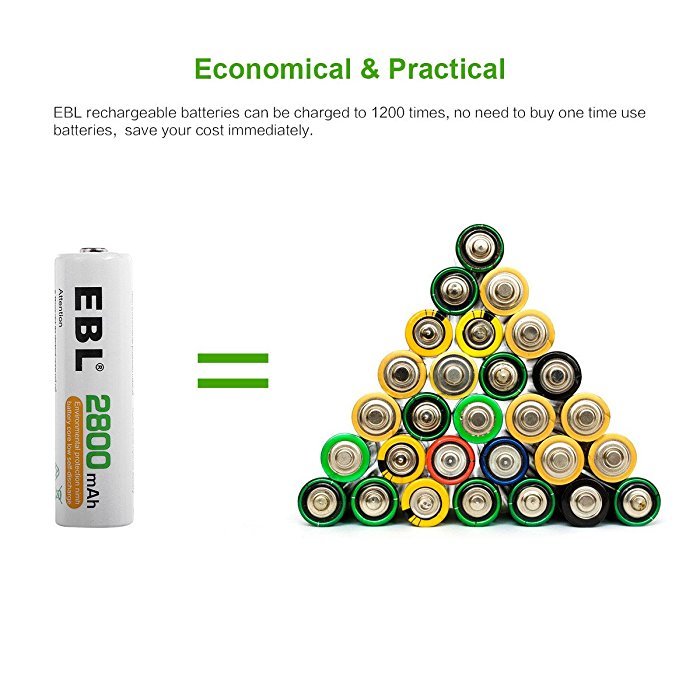 Package:
EBL family storage case ×1
EBL AA 2800mAh Ni-MH rechargeable battery ×12
EBL AAA 1100mAh Ni-MH rechargeable battery ×8
EBL C battery adapter ×2
EBL D battery adapter ×2