Product Description
Accurate measurements for blood pressure testing
Easy to use & Easy to read results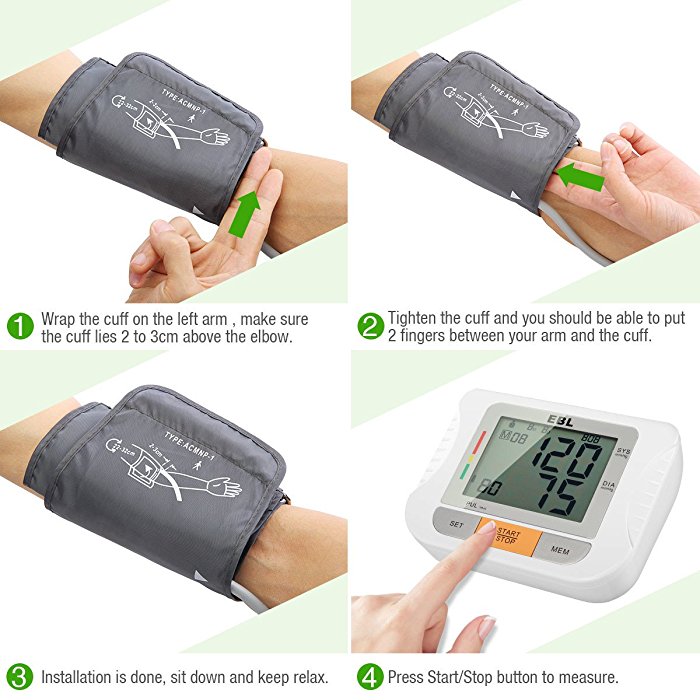 Easy Blood Pressure Tester:
This EBL blood pressure monitor has a large screen display to show the measurements clearly.
It's built with comfortable arm cuff. Just wrap your arm with the vlecro fasterner and test the result.
The arm cuff is designed to fit all arm sizes, ranging from 8.6 to 12.6 inches.
The blood pressure monitor is powered by 4 pieces AA batteries( NOT INCLUDED).
Accurate Blood Pressure Measurements:
This EBL blood pressure monitor offer you highly accurate measurement. It has Memory 2*90 Function which allows 2 users to review record. Each user's blood pressure result will be display on the screen and it will be saved automatically. The monitor has blood classification index for your information.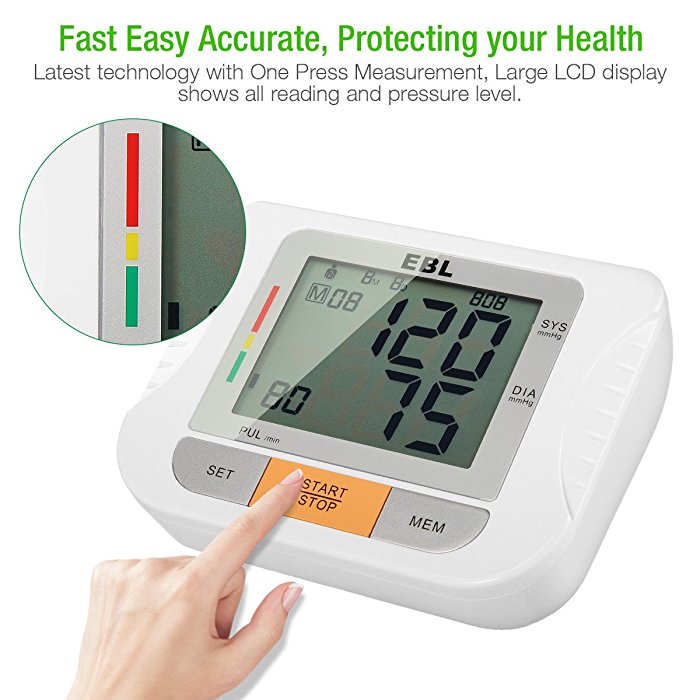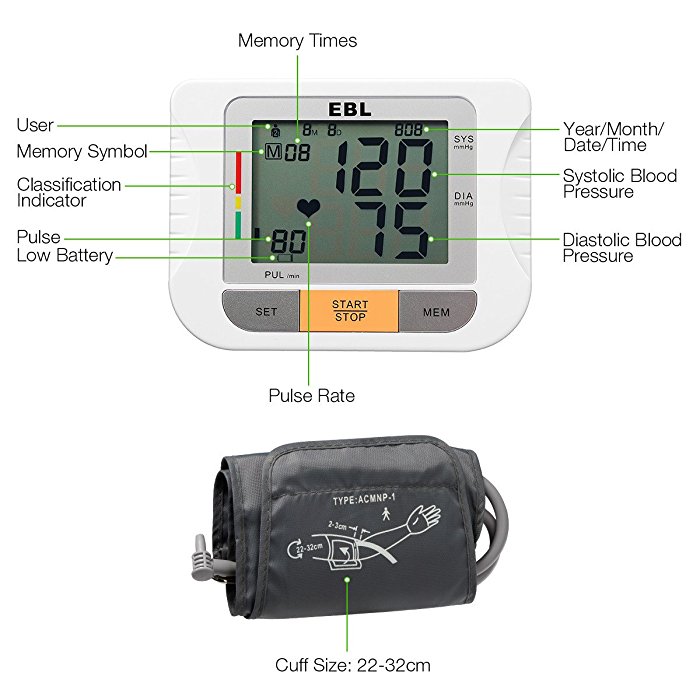 Specifications:
Pressure Accuracy: +3mmHg
Pressure Range: 0 to 299mmHg
Pulse Accuracy: +5%
Pulse Range: 40-199 beats per minute
Cuff Size: Standard, 8.6–12.6 inches
Power Source: 4 AA Alkaline Batteries (not included)
Dimensions: 5.2*3.9*1.7 inches
Weight: 0.55 lb
Detailed User Manual Included
Package:
1 x Blood Pressure Monitor
1 x Cuff
1 x User Manual