Product Description
EBL Protected 16340 Battery and Charger Environmentally Friendly
Charger for all your AA, AAA, 9V Ni-MH Ni-CD Batteries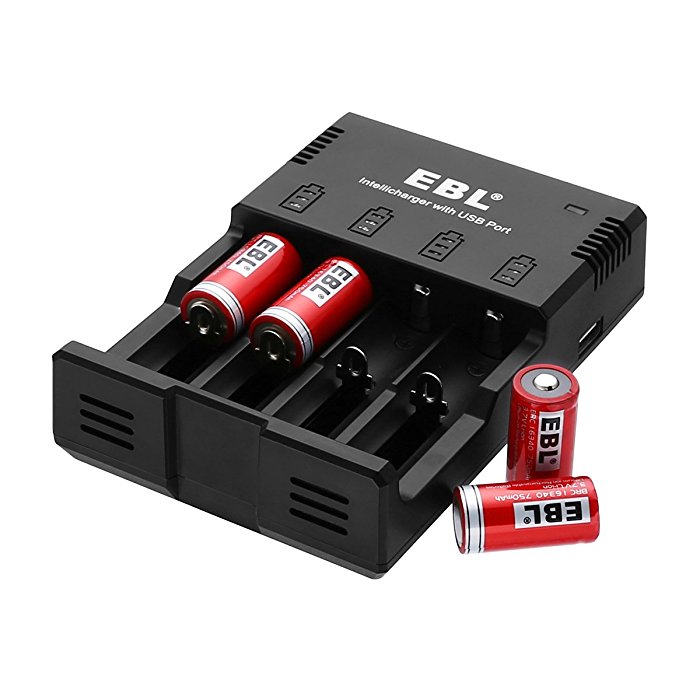 EBL 996 Battery Charger:
EBL 996 battery charger has individual charging slots for 1 to 4 different batteries. The charger features iQuick Technology for fast charging speed, up to 500mA output current when charging batteries. The great efficiency will save you a lot of time getting your rechargeable batteries fully charged. The charger can be connected to DC outlet, so that you can use it in your vehicle, or home, office etc. The charger has smart LED indicators to show the charging process. It's a portable charger for rechargeable batteries, and you can take it with you for your office, home, travels, business trips etc.
Li-ion 16340 Rechargeable Battery:
These EBL 750mAh 16340 rechargeable lithium batteries have long recharge cycles, up to 1200 times when they are fully or partially drained. These rechargeable AA batteries can be widely used for a great many devices, such as toys, remote controllers, handheld games and devices, 2-way radio, PDA, flashlights, clocks, electric shavers et cetera.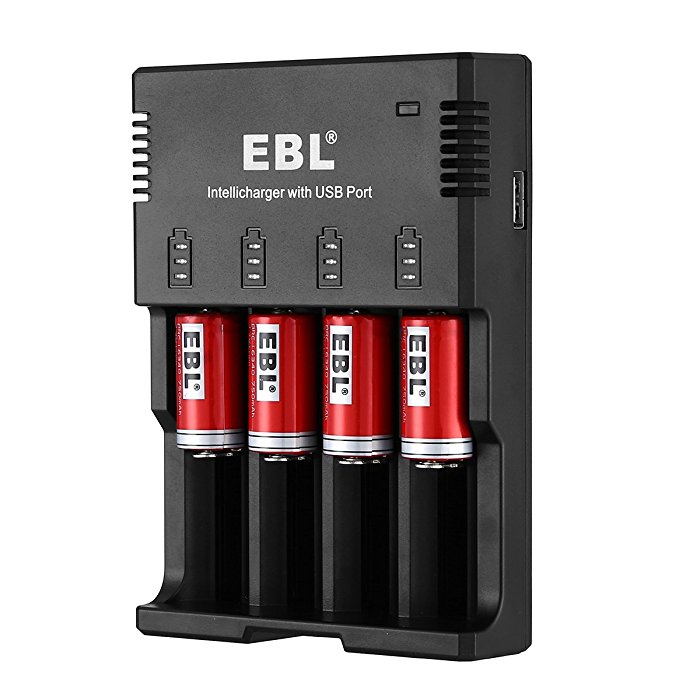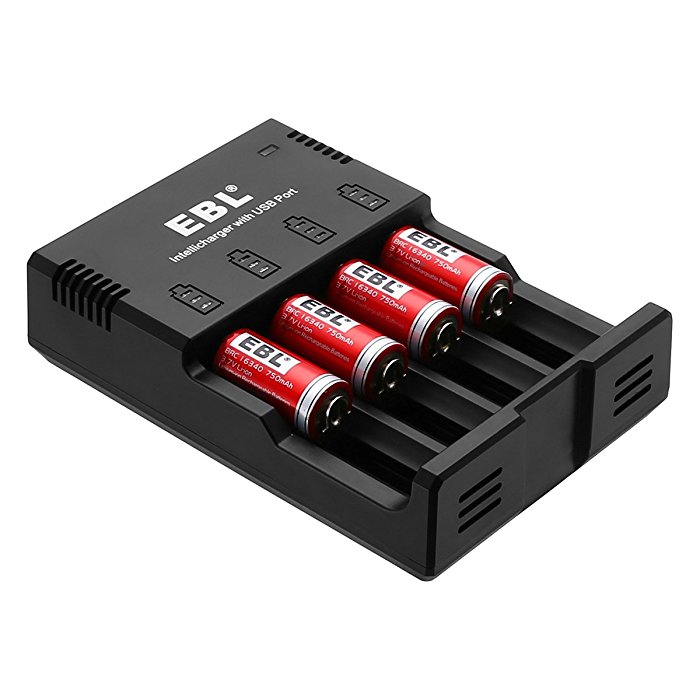 Specifications:
Charger Input: 100-240V AC 50/60Hz
Charger Output:
Ni-MH Ni-CD rechargeable batteries: AA, AAA, C (1.2Volt 500mA±50mA*4)
Lithium-ion rechargeable batteries: 18650, 18490, 26650, 22650, 14500, 10440, 17670, 17550, 16340 (RCR123) etc. (4.2Volt 500mA±50mA*4)
16340 Battery Specification:
Voltage: 3.7V
Capacity: 750mAh
Size: 16mm * 34mm
Package:
1 x EBL 996 battery charger
4 x EBL 16340 3.7V Li-ion batteries
1 x AC adapter