Product Description
Professional Rechargeable C Batteries , 5000mAh NiMH C Batteries 6 Pack
High Quality Industrial C Size Rechargeable Batteries, C Cell Rechargeable Batteries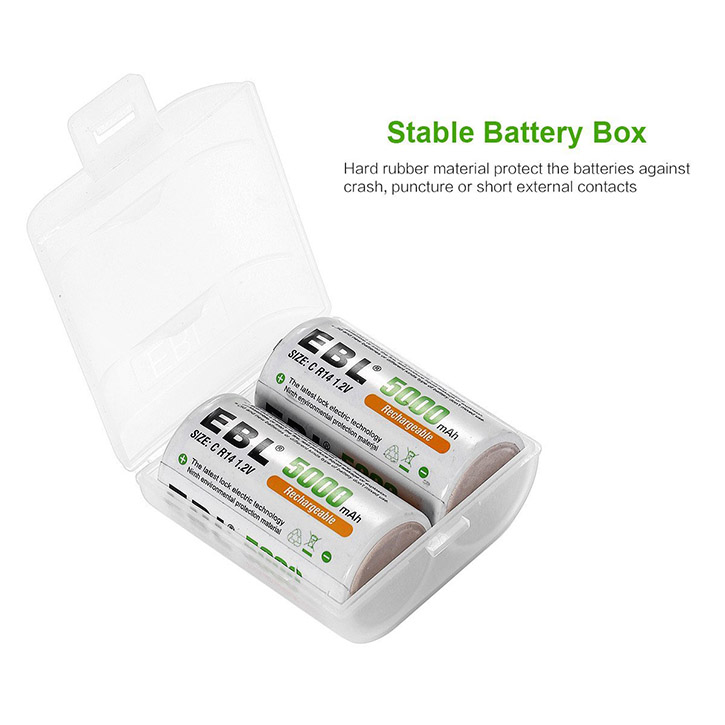 Well-made Rechargeable Batteries C Cell
EBL rechargeable C cell NiMH Batteries feature 5000mAh high capacity.
The C type rechargeable batteries have well-built solid structure.
Long Life Size C Rechargeable Batteries
The type C rechargeable batteries can be recharged up to 1200 times with its long cycle life.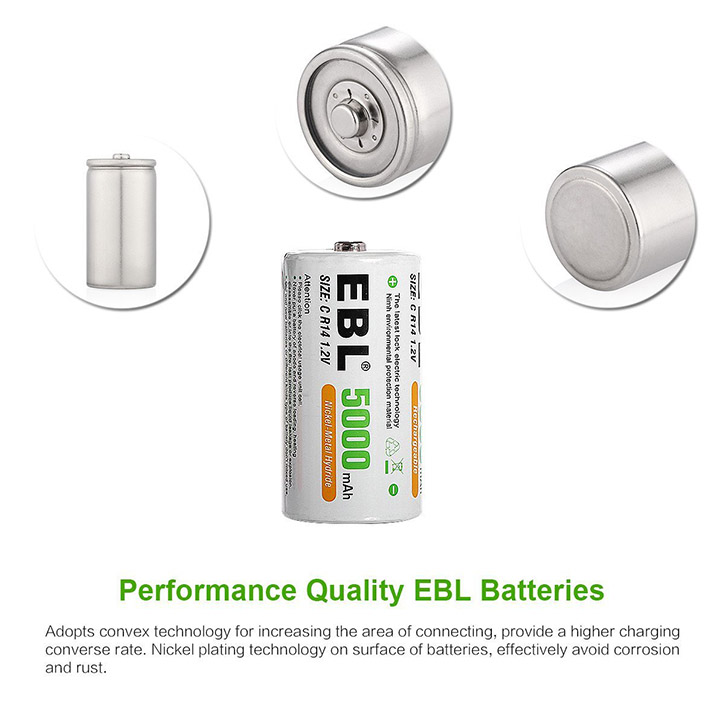 Low Self-discharge C Cell Battery
The C size NiMH batteries will remain 75% battery capacity when they are not in use for 3 years.
Wide Compatibility
The professional industrial C batteries can be used in all C devices and are fully compatible with all C battery chargers.