Product Description
Cordless Phone Rechargeable Batteries For Home Phones Panasonic 23951
The Ni-CD batteries feature high efficiency and multiple protection from over charge, over discharge, over heating issues.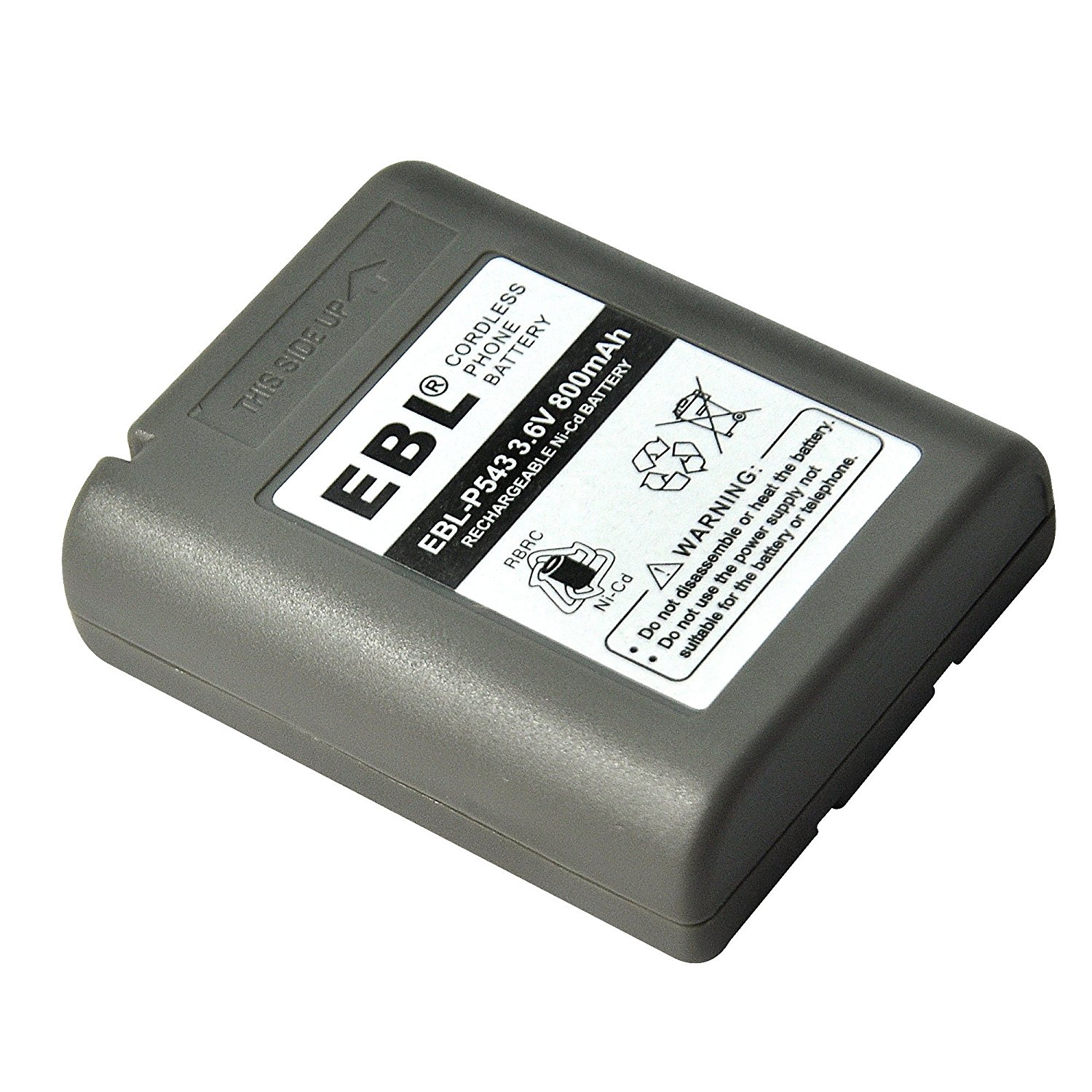 Rechargeable Telephone Batteries
100% brand new and high quality replacement rechargeable batteries for home phones.
Upgraded Ni-CD replacement batteries feature the same performance with original battery.
Package includes 5 pack 800mAh, 3.6V rechargeable Ni-CD batteries for Panasonic cordless phones.
The replacement batteries can be freely charged without memory effect.
The Ni-CD batteries have good protection against over charge, over discharge, over heating and short circuit issues.
Battery Specification:
Brand: EBL
Capacity: 800mAh
Voltage: 3.6V
Battery Type: NI-CD
Color: Grey
Certified Brand Products
The EBL series universal batteries such as AA/AAA/9V/C/D/18650/26650 rechargeable batteries, and cordless phone batteries, are widely used in most household devices. And the high-quality batteries have all been officially certified by CE and ROHS, which guarantees the high quality and performance.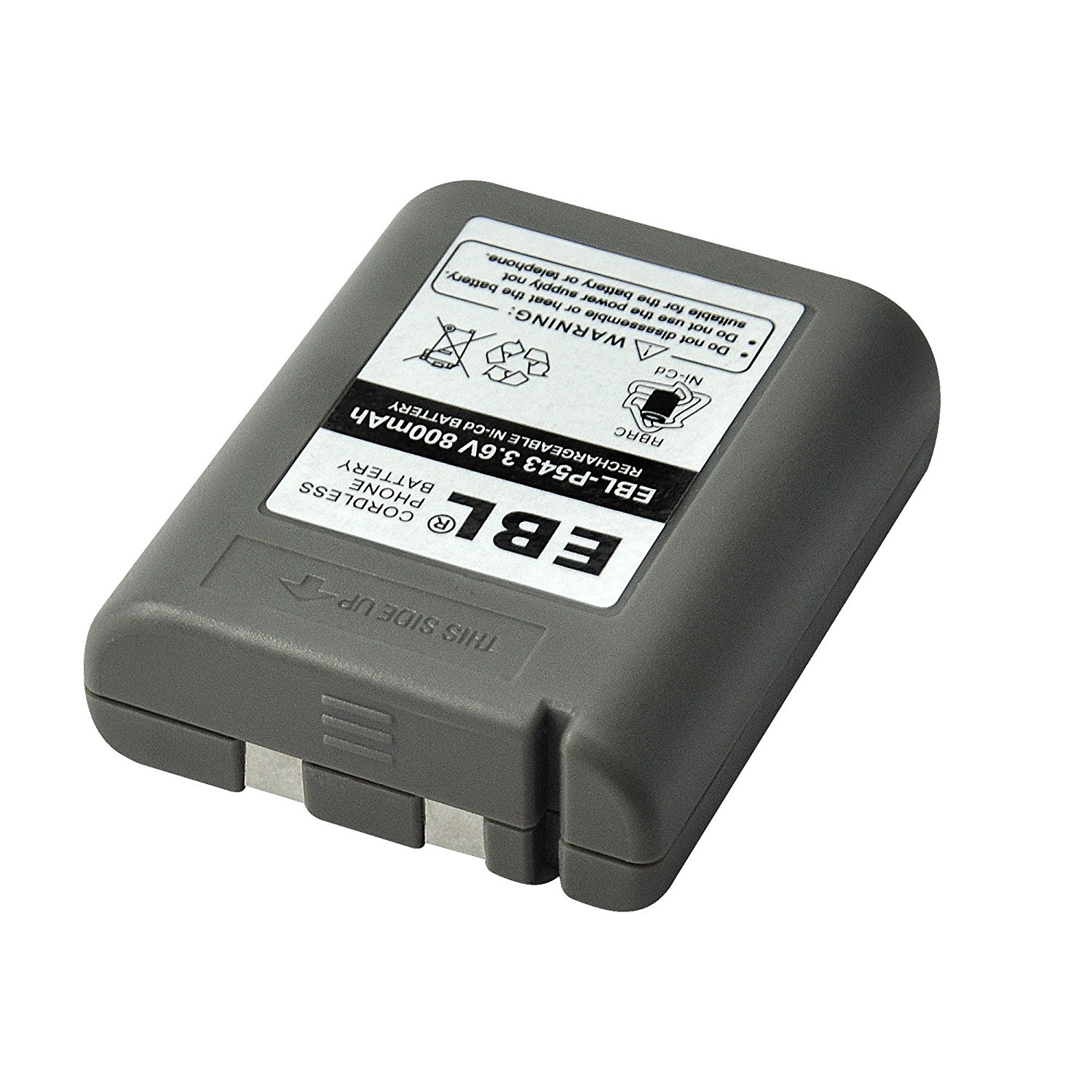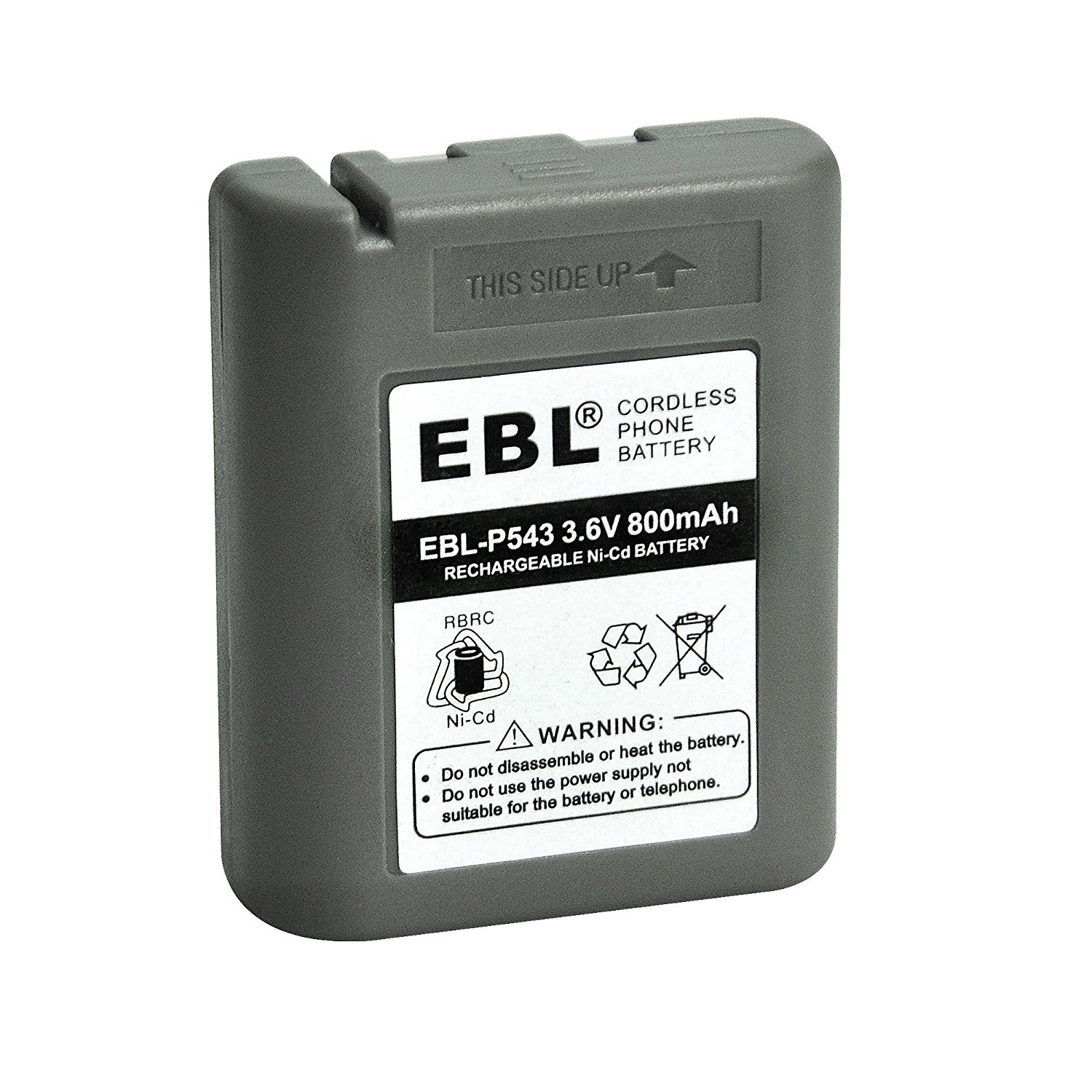 Battery Compatibility:
Panasonic:
23951 P-P543 P-P543PA HHR-P543A P-P543PA1-B TYPE 43 CPB-435 KX-A43 KX-T7880 KX-T9300 KX-T9310 KX-T9320 KX-T9400 KX-T9410 KX-T9500 KX-T9505 KX-T9509 KX-T9520 KX-T9525 KX-T9550 KX-TC903 KX-TC905 KX-TC930 KX-TC930D
Radio Shack:23-951
AT&T:9500 24894
Southwestern Bell:S60514