Product Description
Most Reliable Lithium Photo Battery
Highly Safe 6V 1400mAh CR-P2 Battery with PTC Protection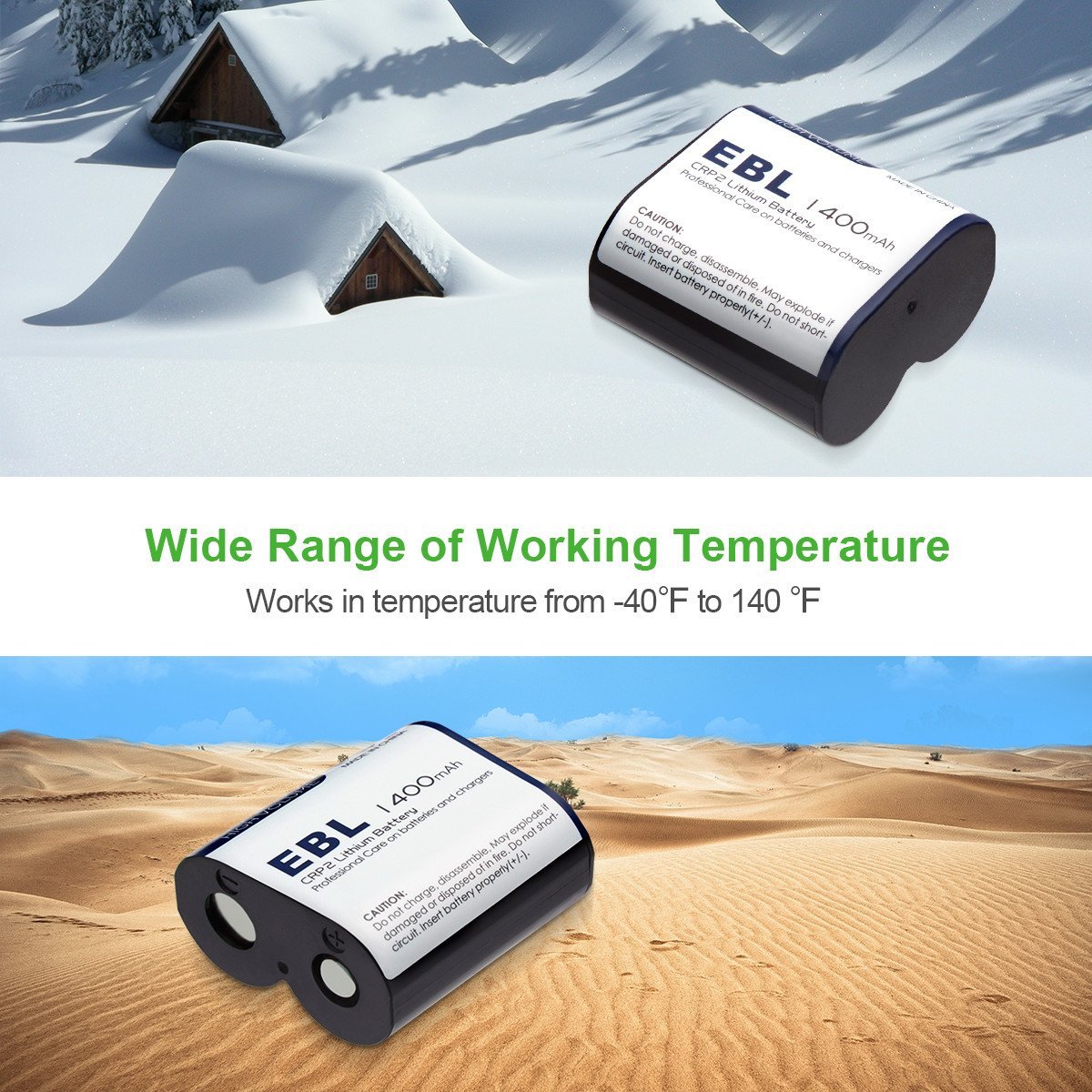 6V 1400mAh CR-P2 Battery:
This EBL Lithium photo battery is made of first-rate Lithium battery with great efficiency and quality.
The photo battery has super low self-discharge. It can hold about 75% battery capacity even when it's not in use for several years.
Made of high-density Lithium cell, the photo battery has long lifespan, about 3 to 5 times longer than commonly-seen alkaline batteries.
The photo battery is well built. It has a seal cover with heat dissipation hole and PTC current discharge protection to prevent overload, over heat and explosion.
Lithium Photo Battery Compatibility:
You can use this Lithium photo battery widely for a great variety of devices, such as flashlights, digital cameras, light meters and more other photo equipment. Please note that this EBL Lithium photo batteyr is a NON-rechargeable battery cell that should not be recharged. And it is NOT the same as CR123A batteries. It cannot be used as a CR123A battery.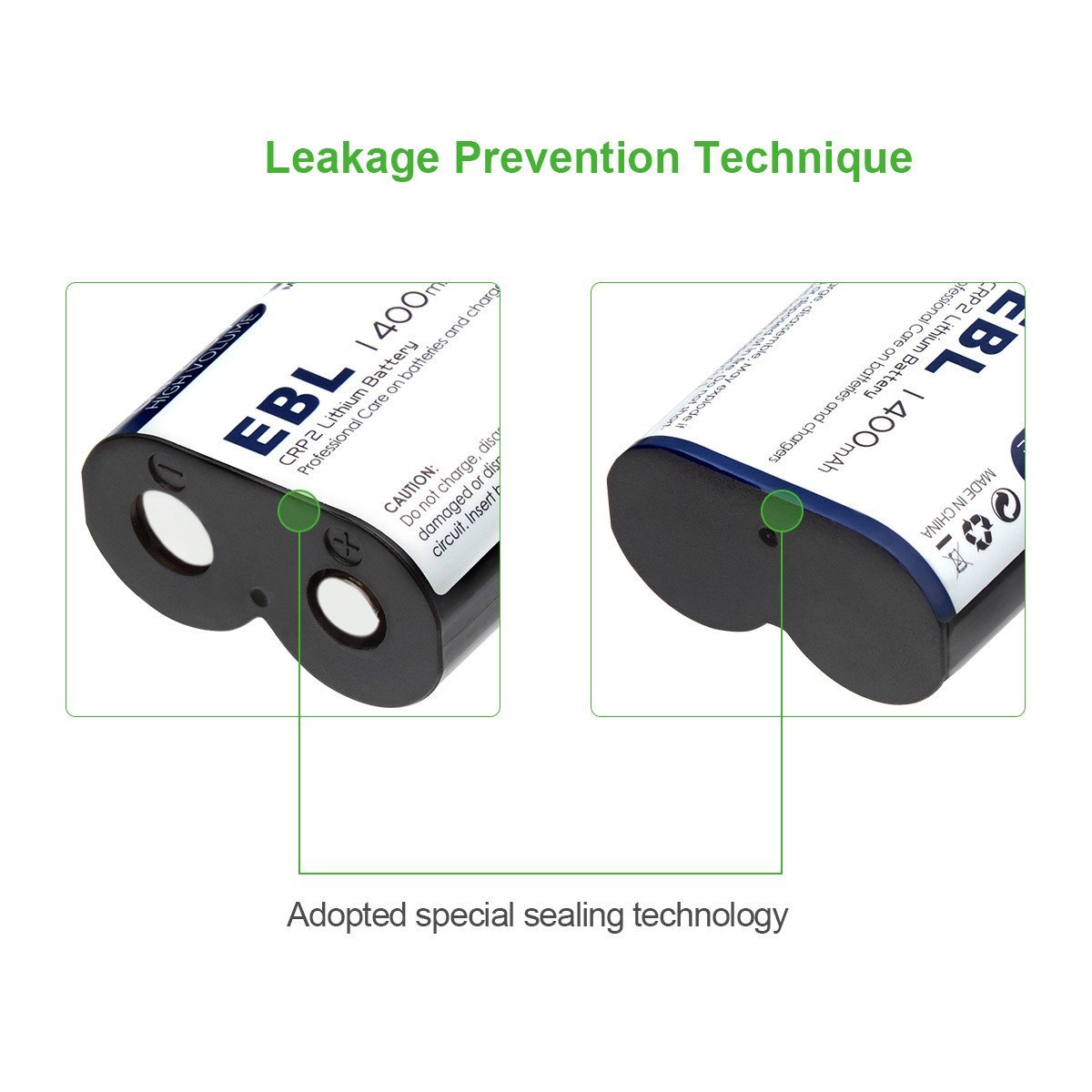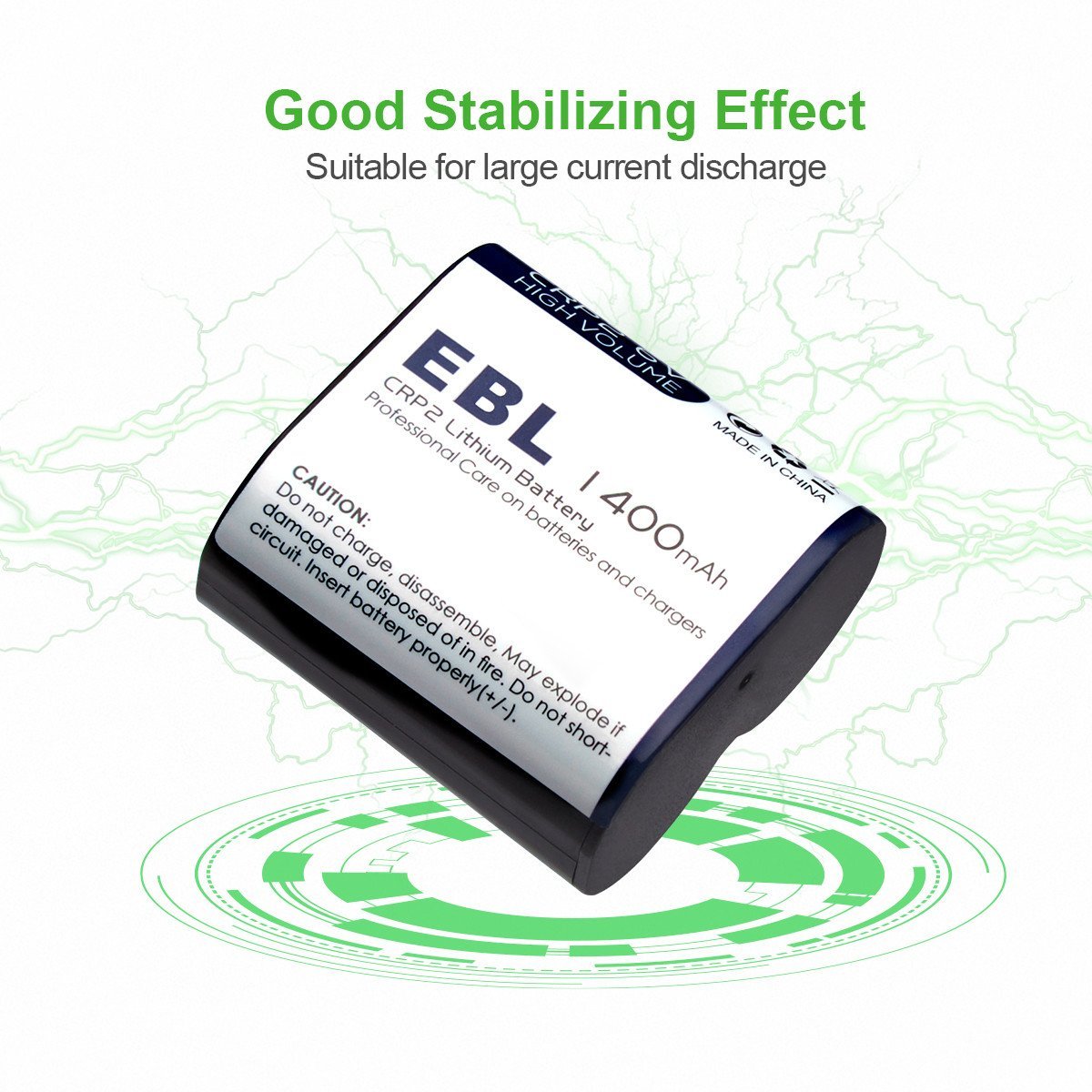 Battery Specification:
Self-discharge Rate: < 5% per Year
Voltage: 6V
Capacity: 1400mAh
Normal Weight: 40.2 g
Operating Temperature -40 ~ 60℃
Package Dimensions: 2.2 x 1.9 x 0.6 inches
Item Weight: 1.44 ounces