Product Description
EBL Highly Safe D Battery Spacer , D Cell Spacer ABS Plastic Material
Turn your rechargeable AA batteries into D battery for your high drain devices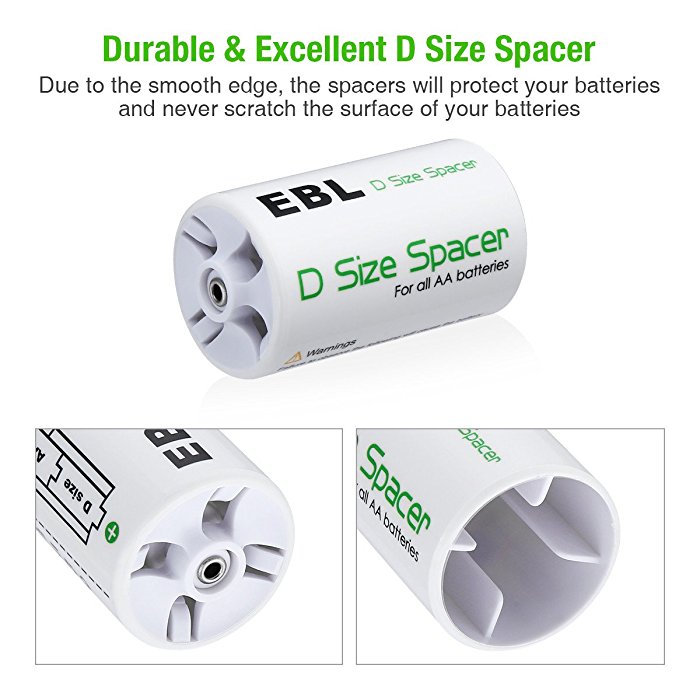 Easy and Quick Conversion
This EBL D battery spacer allows you to convert your AA batteries into D batteries effortlessly.
This D battery spacer is solidly-built and highly durable. It's made of sturdy ABS plastic material.
You can easily intall your AA battery into the spacer for its perfectly fit space.
The spacer is beautifully made with protection for AA battery from damages, leakage etc.
The D battery spacer is compatible with frequently-seen AA battery types, including NiMH, NiCD and alkaline.
Recycle Your AA Battery in a Bettery Way
This D cell spacer can help you recycle your AA battery in a bettery way. Use AA battery for D cell-compatible devices. Thanks to the rapid battery conversion, you don't have to wait a long time for the AA cell to become a D cell. The spacer turns your AA battery in a safe, efficient way. The spacer is nicely built with a durable and compact design.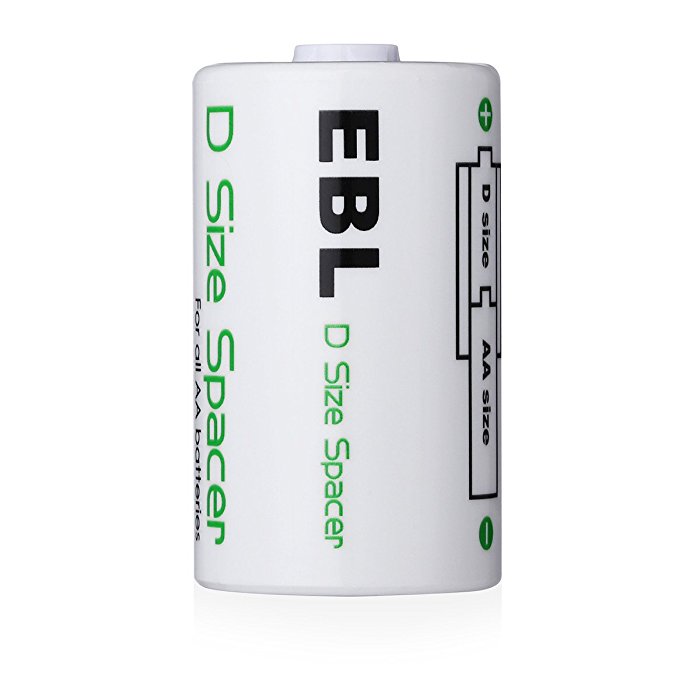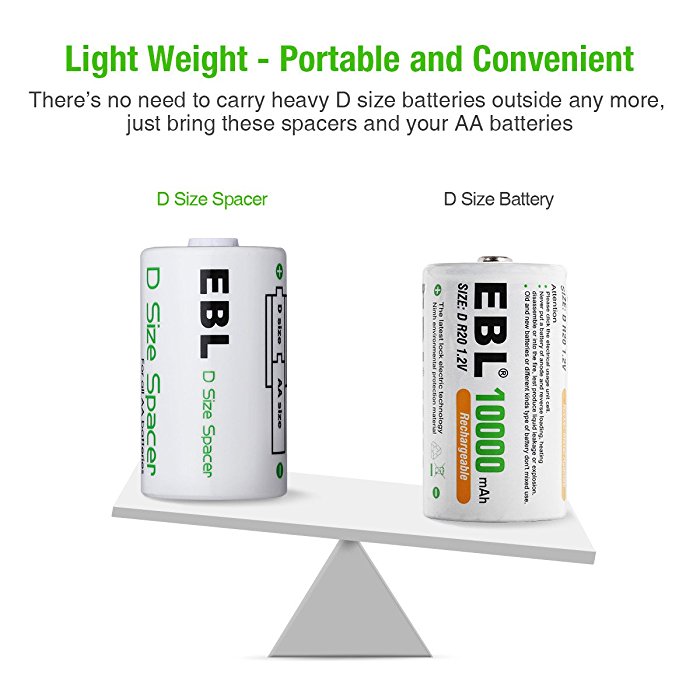 D Battery Spacer Specification:
Material: Quality ABS Plastic
Dimensions: 50mm * 50mm * 52mm
Item Weight: 2.08 ounces
Compatibility: AA Battery
Package: 1 D size spacer(AA battery not included)