Product Description
EBL 2 Slot 18650 Rechargeable Li-ion Battery Charger Combo MCU Control
Exquisite EBL Dual-Slot Charger and 2-Pack 18650 Batteries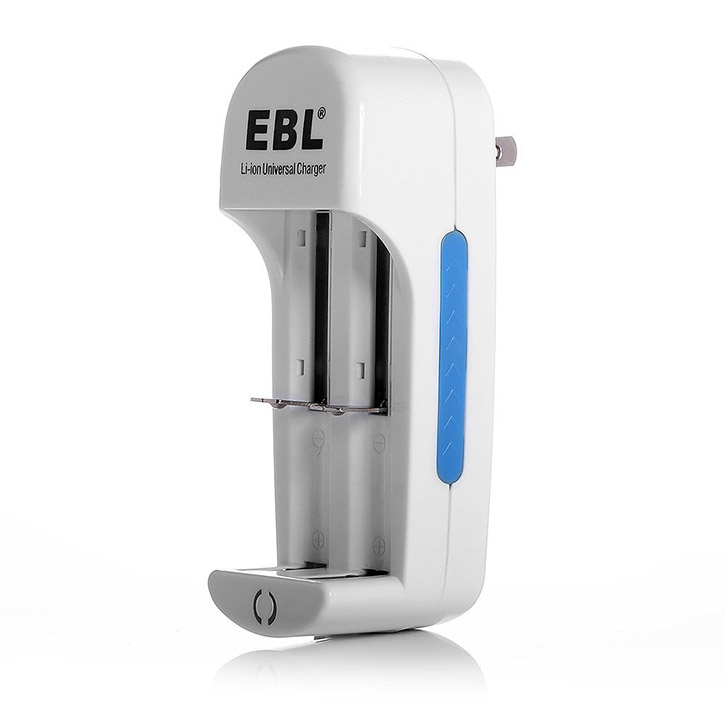 Professional household battery charger
Compatible with: 10440/14500/16340/18500/18650 li-ion batteries.
Safe recharging with advanced MCU control technology.
Smart indicating lights & constant charging current and voltage.
Charger Specification:
Input: 100-240V AC MAX:150mA
Output: 4.2V DC 450mA
No Load Power Consumption: 1W MAX
Full Load power consumption: 7W MAX
Battery Charge Rate: >80%
Size: 4.6 x 1.8 x 1.7 inches
Weight: 2.5 ounces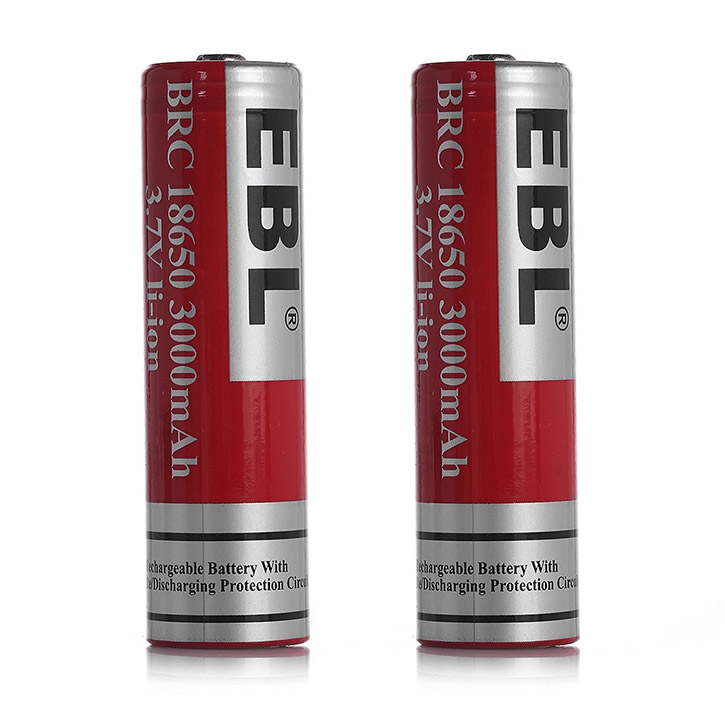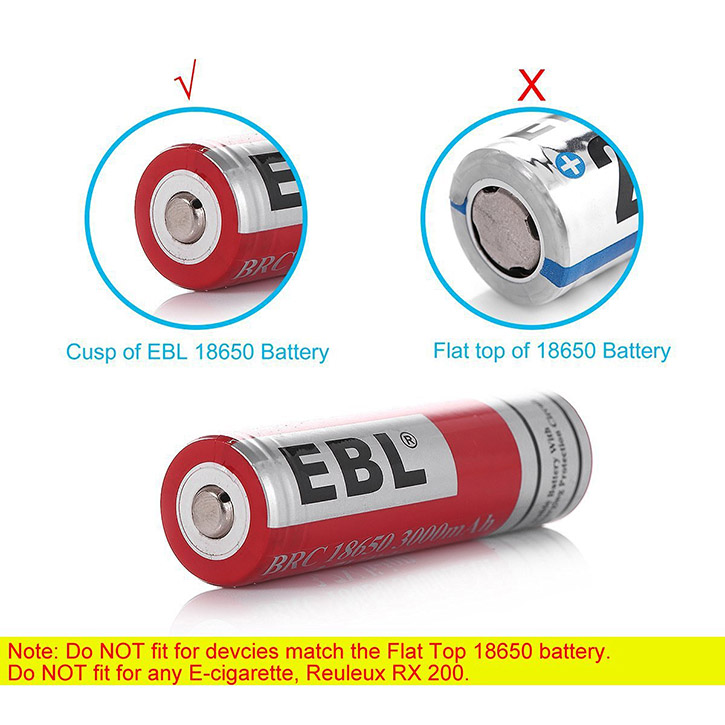 Longevity and Low Self-discharge
— EBL 18650 rechargeable batteries has super long life span of up to 1200 charging cycles.
— The 18650 batteries will remain 75% battery capacity when they are not in use for 3 years.