Product Description
600mAh Replacement Battery for Panasonic Phones
The Ni-MH battery has high efficiency and multiple protection from over charge, over discharge, over heating issues.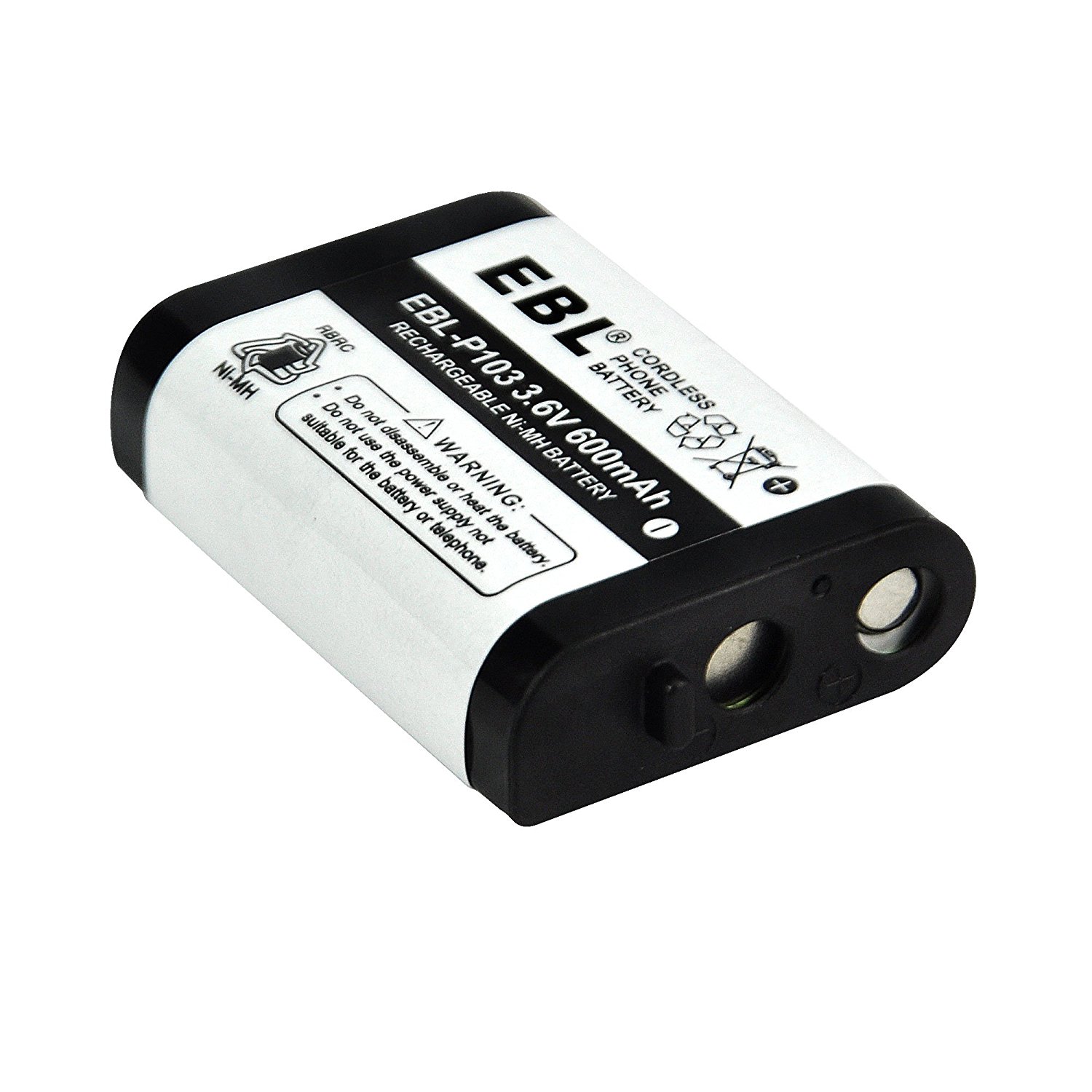 Ni-MH Replacement Battery Features:
100% brand new and high quality replacement battery for cordless phone.
Upgraded Ni-MH replacement battery features the same performance with original battery.
Package includes one pack 600mAh, 3.6V rechargeable Ni-MH battery for Panasonic cordless phone.
Fully compatible with Radio Shack, Recoton, Vtech and Panasonic P103 Cordless Phones.
Battery Specification:
Brand Name: EBL
Capacity: 600mAh
Battery Type: NI-MH
Voltage: 3.6V
Color: Black
Certified Brand Products
The EBL series universal batteries such as AA/AAA/9V/C/D/18650/26650 rechargeable batteries, and cordless phone batteries, are widely used in most household devices. And the high-quality batteries have all been officially certified by CE and ROHS, which guarantees the high quality and performance.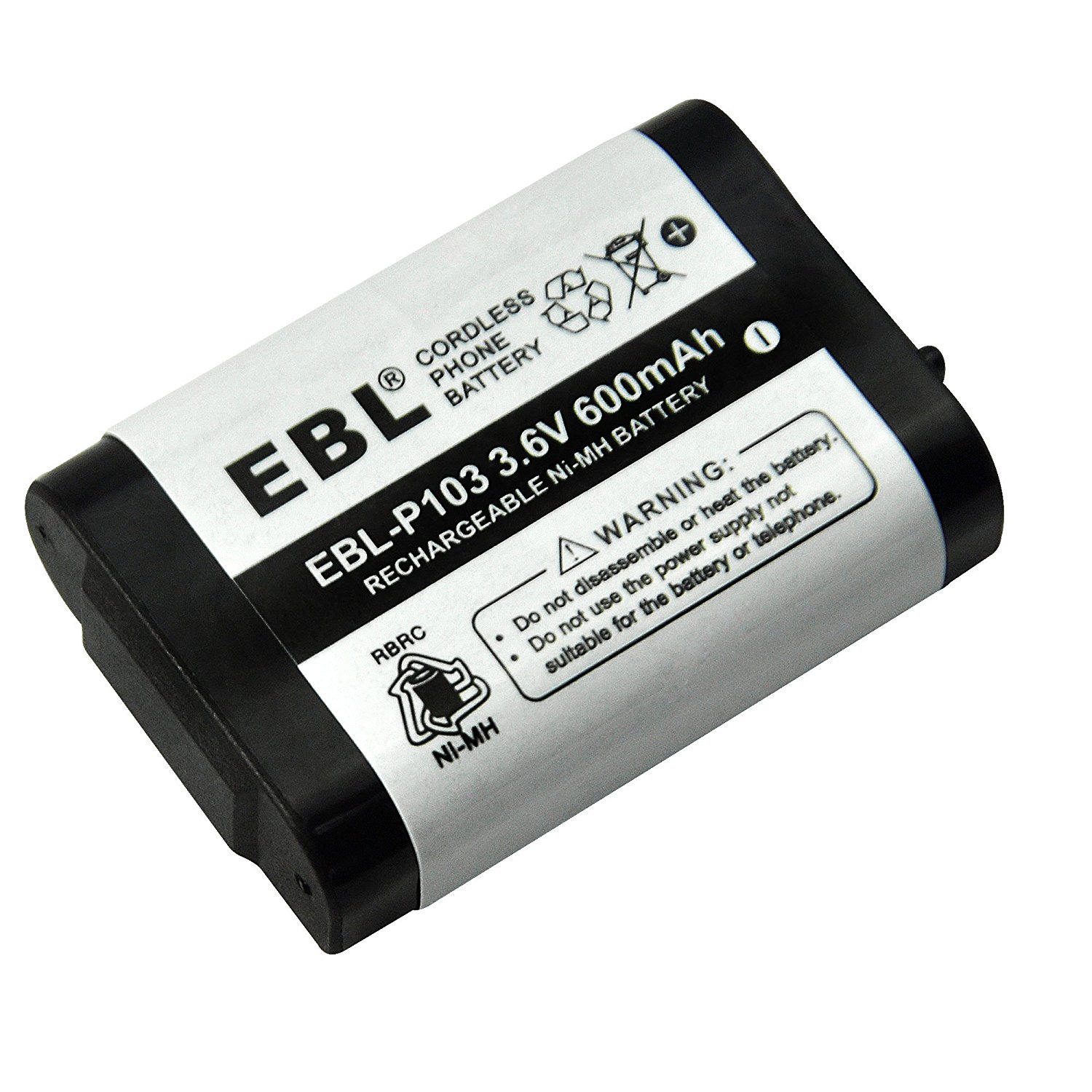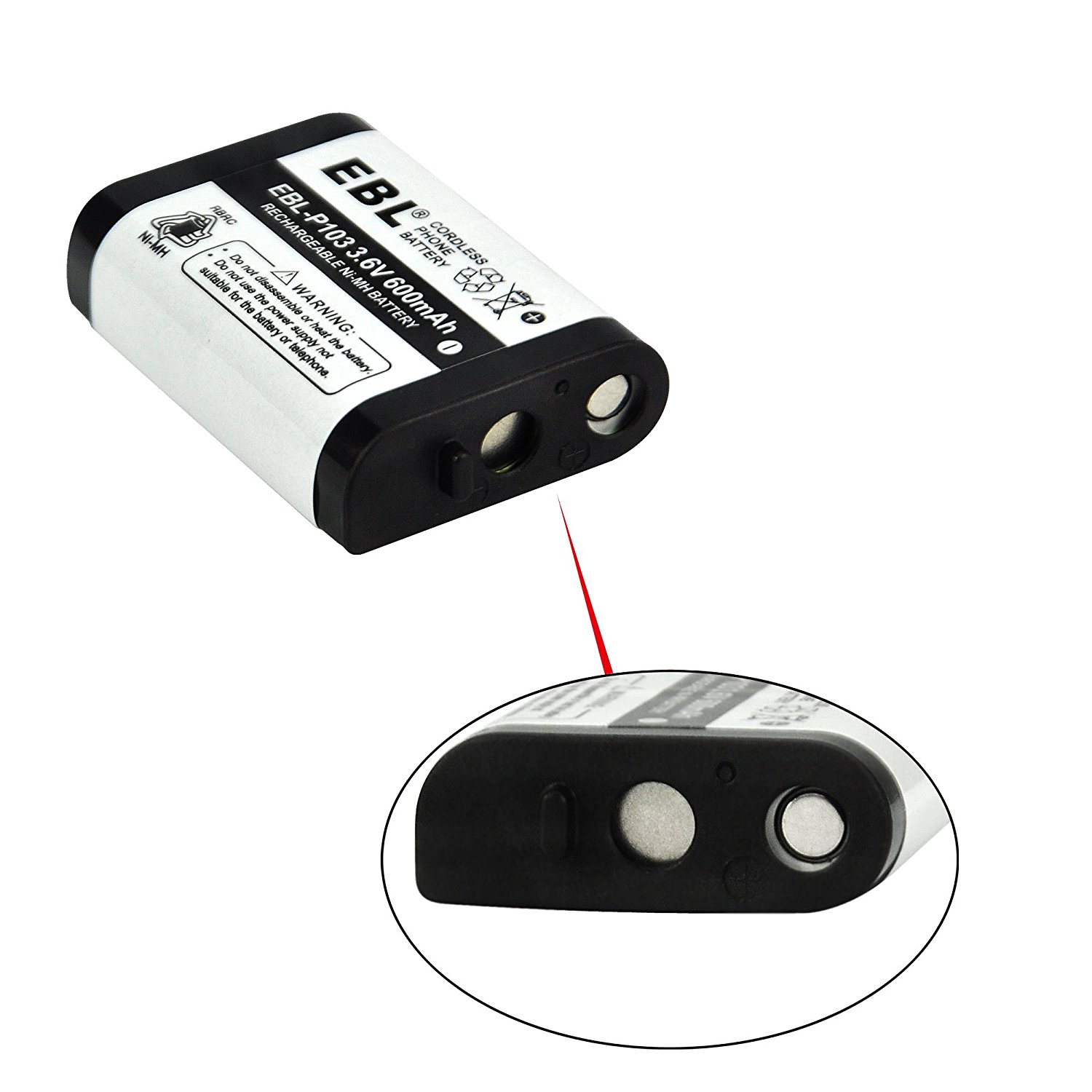 Battery Compatibility:
Radio Shack: 23-966, 43-9004, 43-9015, 43-9016, 43-9018, RS-230-0966
Recoton: T144
Vtech: I5808, I5858, I5871, IA5871, 8100-2, 8100-3, IP8100-2, IP8100-3, 811, IP811, IP5825, IP5850, IP8100, 80-5596-00, 80-5654-00, 89-1324-00-00 80-5808-00-00
Caution:
Do not try to disassemble these batteries.
Do not dispose of these batteries in fire.
Only charge these batteries with specified charger.
Keep these batteries away from children