Product Description
Replacement Batteries for Plantronics Headsets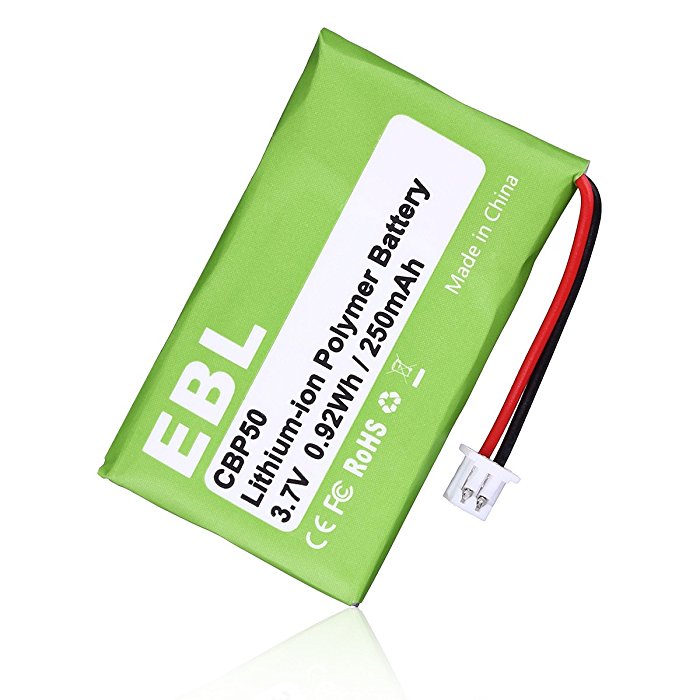 CBP50 Battery for Plantronics Headset:
Rechargeable Lithium Polymer Battery, rated at 250mAh capacity and 3.7 volts.
The replacement abtteries for wireless headset are made of first-rate Lithium polymer battery cells.
Batteries are designed with a lightweight and portable size, providing long lasting battery power.
Thanks to the protective built-in circuit board, the batteries are well protected against overload, overheat and over dishcarge.
Perfect Compatibility: Batteries work for Plantronics CS-50, CS50-USB, CS-55, CS-60, 64327-01, 64399-01, 65358-01, HL10, PL-64399-01 Wireless Headsets.
LiPo Battery Specification:
Dimensions: 2 x 1.7 x 0.5 inches
Weight: 0.64 ounces
Battery Type: Lithium Polymer Battery
Battery Capacity: 250mAh
Battery Voltage: 3.7 volts
Charging Temperature:10℃~45℃
Discharge Temperature: -20℃~60℃
Storage Temperature: -20℃~+85℃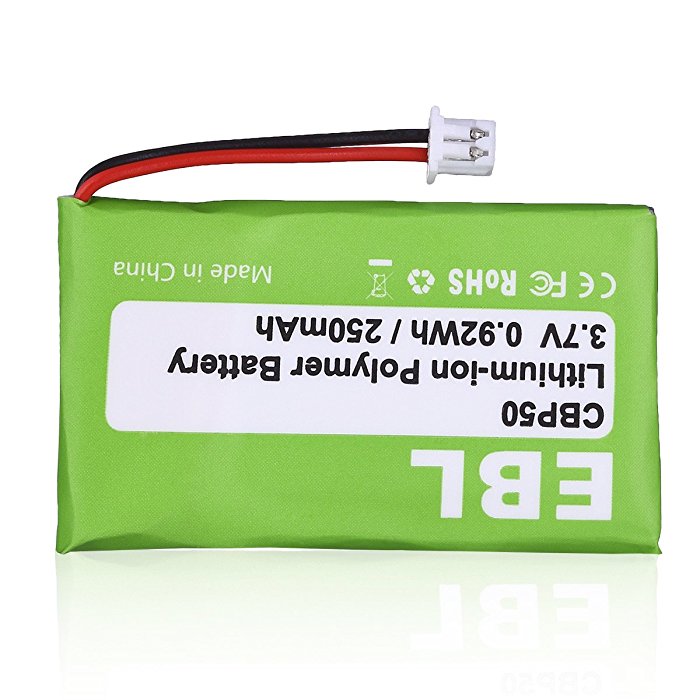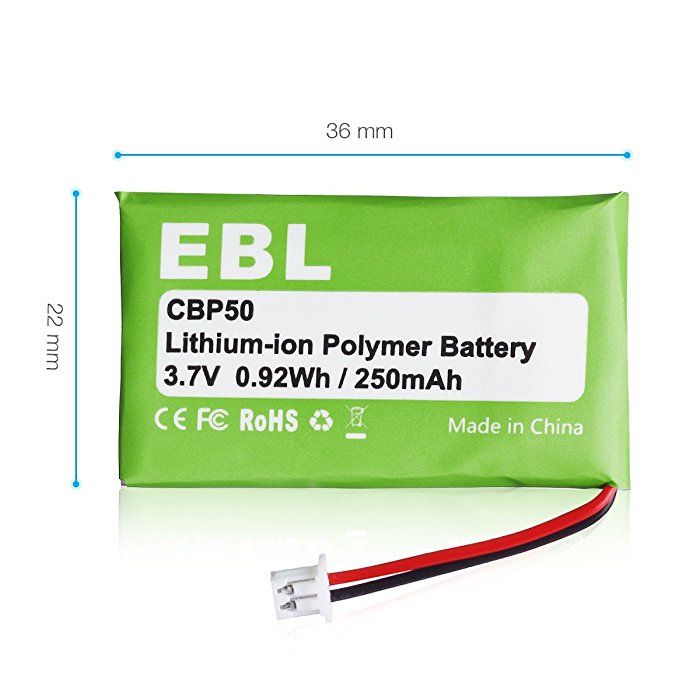 Warning:
Do not try to disassemble the batteries.
Do not dispose of the batteries in fire.
Do not put the batteries near any source of heat.
Please store the batteries in a cool, dry and ventilated place.
Please use the batteries for compatible headsets.