Product Description
EBL Uniden Cordless Phone Battery Replacement For DECT 6.0 BT101
The Ni-MH batteries feature high efficiency and multiple protection from over charge, over discharge, over heating issues.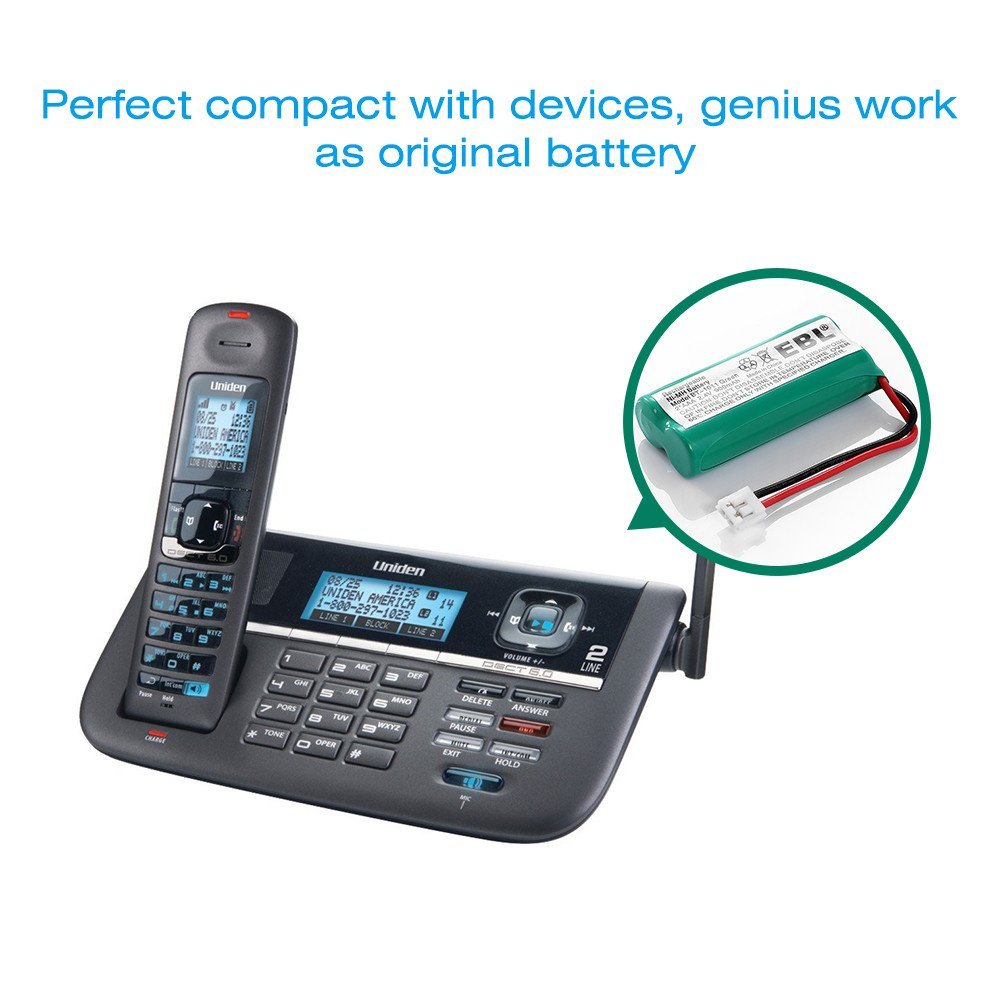 Rechargeable Cordless Phone Batteries:
100% brand new and high quality replacement batteries for cordless phones.
Upgraded Ni-MH replacement batteries feature the same performance with original battery.
Package includes 8 pack 900mAh, 2.4V rechargeable Ni-MH batteries for cordless phones.
The replacement batteries can be freely charged without memory effect.
The Ni-MH batteries have good protection against over charge, over discharge, over heating and short circuit issues.
Battery Specification:
Brand: EBL
Capacity: 900mAh
Voltage: 2.4V
Battery Type: NI-MH
Color: Green
Certified Brand Products
The EBL series universal batteries such as AA/AAA/9V/C/D/18650/26650 rechargeable batteries, and cordless phone batteries, are widely used in most household devices. And the high-quality batteries have all been officially certified by CE and ROHS, which guarantees the high quality and performance.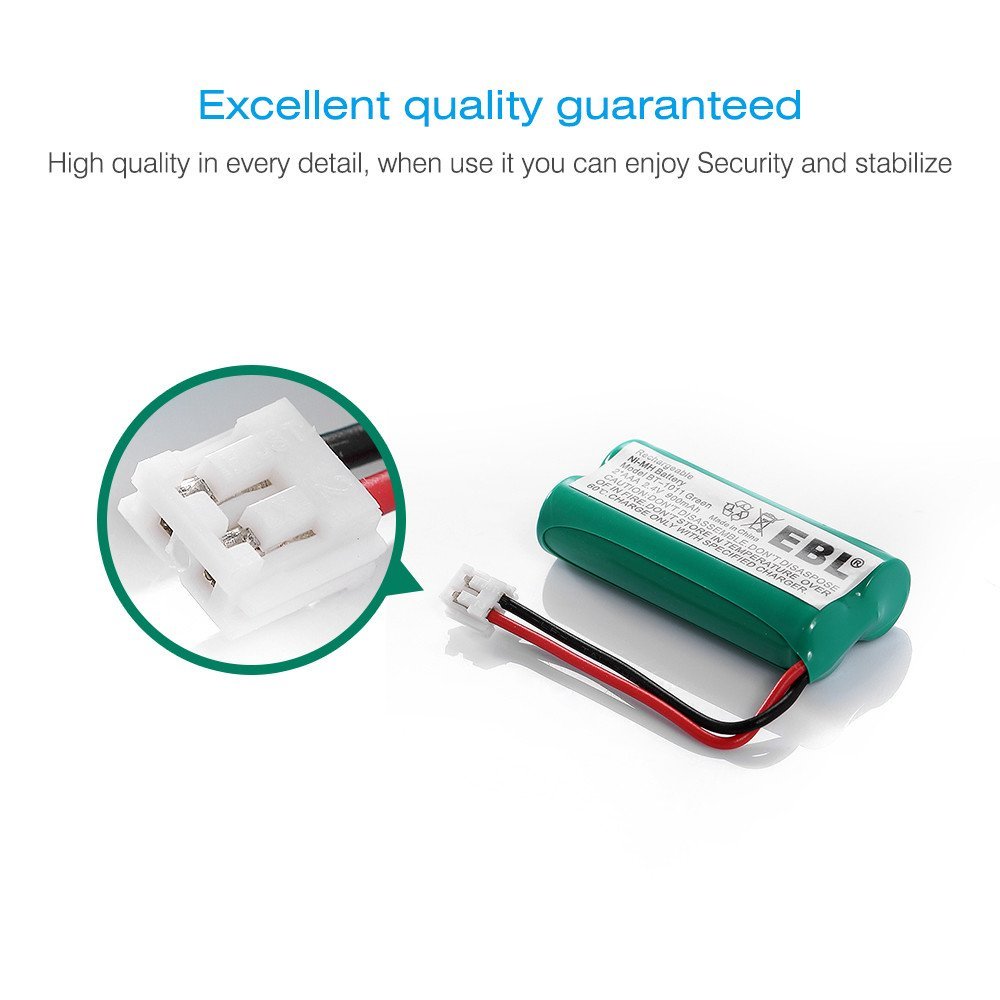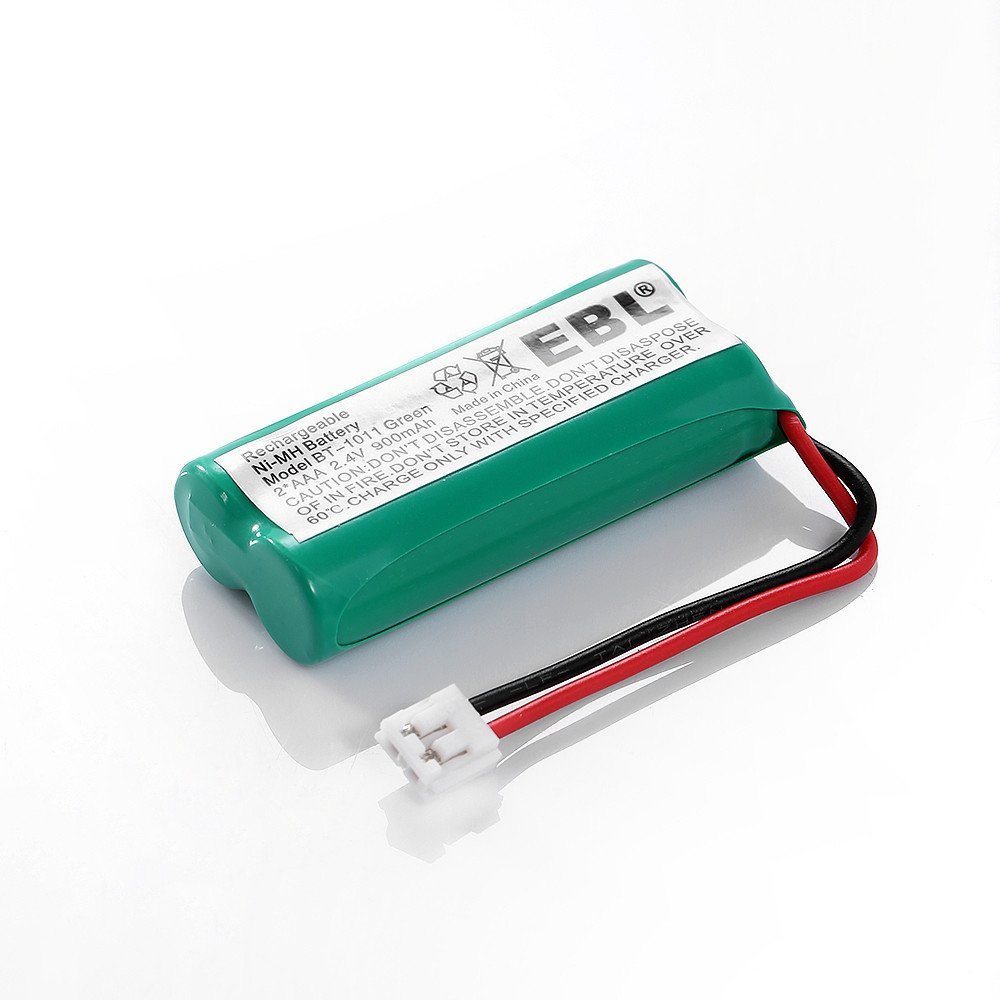 Battery Compatibility:
GP: GP60AAAH2BMJZR, GP70AAAH2BMJZR, GP75AAAH2BMJZ
Interstate Batteries: ATEL-0032, ATEL0032, TEL-0032, TEL0032
Lenmar: CBD8003
Linksys: CIT310
Motorola: B8, B801, B802, B803, B804, K3, K301, K302, K303, K304, K305, L301, L302, L303, L304, L4, L401, L402, L402C, L403, L403C, L404, L404C, P8, S801, S802, S803, S804, T31, T3101, T3151
Philips: SJB-2121, SJB-2121/17, SJB-2121/37, SJB2121, SJB2121/17, SJB2121/37
Plantronics: 77049-01, 7704901, Calisto Pro
Sanik:2SN-AAA55H-S-J1,2SN-AAA60H-S-J1,2SN-AAA65H-S-J1,2SN-AAA70H-S-J1, 2SN-AAA70H-SX2F, 2SNAAA55HSJ1, 2SNAAA60HSJ1, 2SNAAA65HSJ1, 2SNAAA70HSJ1, 2SNAAA70HSX2F
Sony: 6030, 6031, 6032, 6041, 6042, 6043, 6051, 6052, 6053, 8300
Uniden: BBTG0671011, BBTG0743001, BT-101, BT-1011, BT-1018, DCX300,DCX400, DECT-3080, DECT-3080-2, DECT-4086, DECT-4096, DECT 6.0, BT101, BT1011, BT1018, DECT3080, DECT3080-2, DECT30802, DECT4086, DECT4096