Product Description
EBL 6-Pack Rechargeable Cordless Phone Replacement Batteries
6 Pack 800mAh NiMH Rechargeable Batteries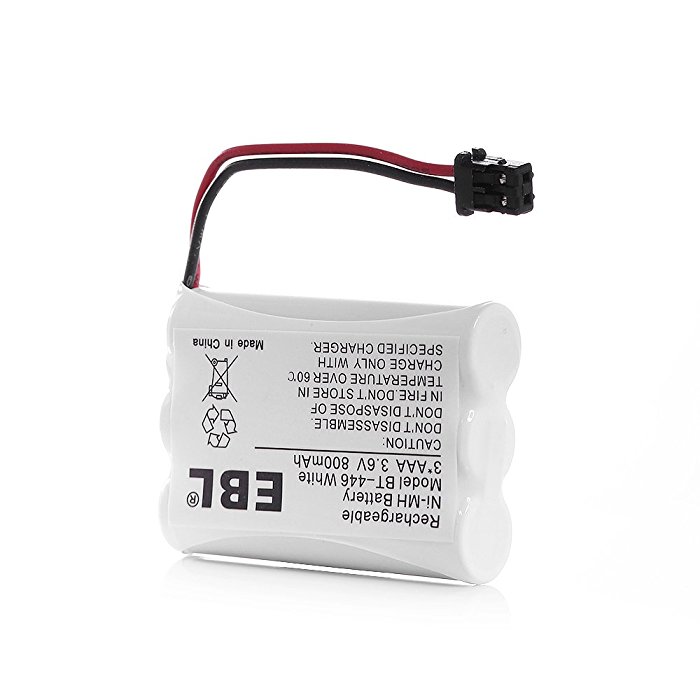 6-Pack NiMH Replacement Batteries:
These batteries are widely compatible with home phones, Uniden, Empire, Lenmar, GE, Radia Shark etc.
Brand-new replacement batteries, 6 pack, battery type: Ni-MH, 800mAh capacity, 3.6 volts.
The replacement batteries work the same with cordless home phone's orginal batteries.
CE and RoHS certified replacement batteries: these batteries have long longevity and perfect compatibility.
Compatible Cordless Home Phones:
Uniden: BT-446 BT446 BP-446 BP446 BT-1005 BT1005 DCT646 etc.
Base ELBT585 Base ELBT595 Base EXT1460 EXT1465 NCP1154 T4 Series T400 Series TCX800 TCX860 TCX905 etc.
Wham BBTY0457001 BBTY0458001 BT446 BP446 DCT-646 etc.
Base EXT-1460 EXT-1465 NCP-1154 TCX-800 TCX-860 etc.
GE: TL96402 TL26402 TL86402 TL-96402 TL-26402 TL-86402
Empire: CPH-488B CPH488B AT&T: 3095 3470
Lenmar: CBC446 CBC-446
Radio Shack: TAD-3704 TAD-3815 TAD-3872 TAD-3880 TAD-3898 ET-3580 ET-3581 43-5529 43-5560 43-5561 43-5562 43-5862 23-961 etc.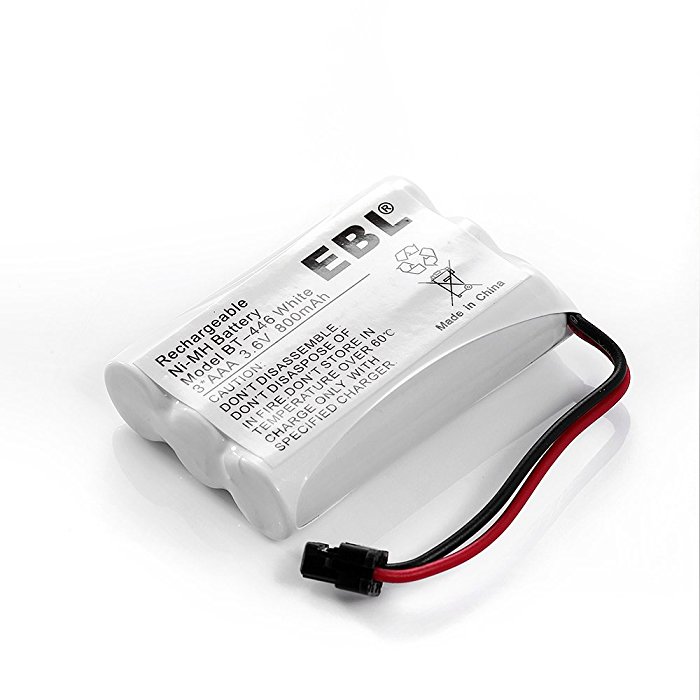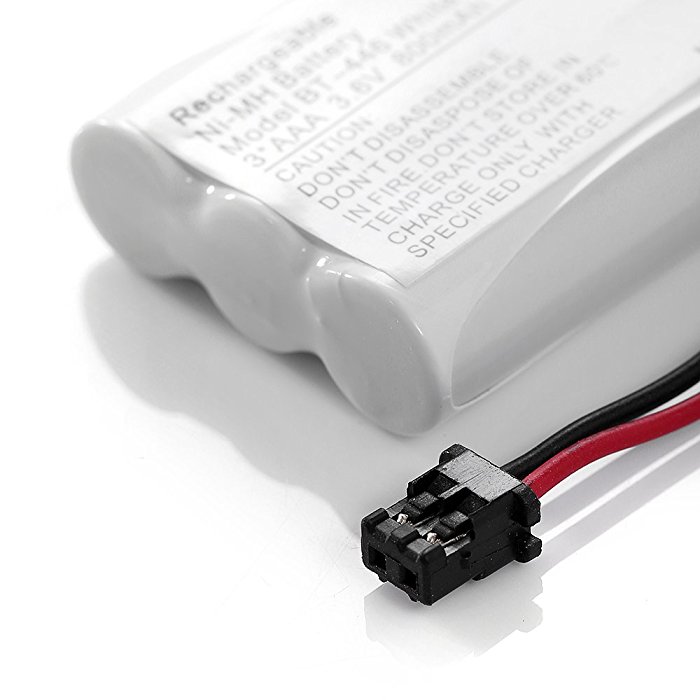 Certified Cordless Phone Batteries:
EBL cordless phone replacement batteries are manufactured based on strict rechargeable battery standards for excellent quality and safety.  These 6-count Ni-MH batteries for home phones are officially approved by CE and RoHS for long lasting battery power and reliable performance.
Specifications:
Brand: EBL
Battery Type: Ni-MH
Battery Capacity: 800mAh
Battery Voltage: 3.6V
Color: White
Item Weight: 1 pounds