Product Description
High-Quality Coin Button Cells
Long Longevity & Low Self-discharge Rate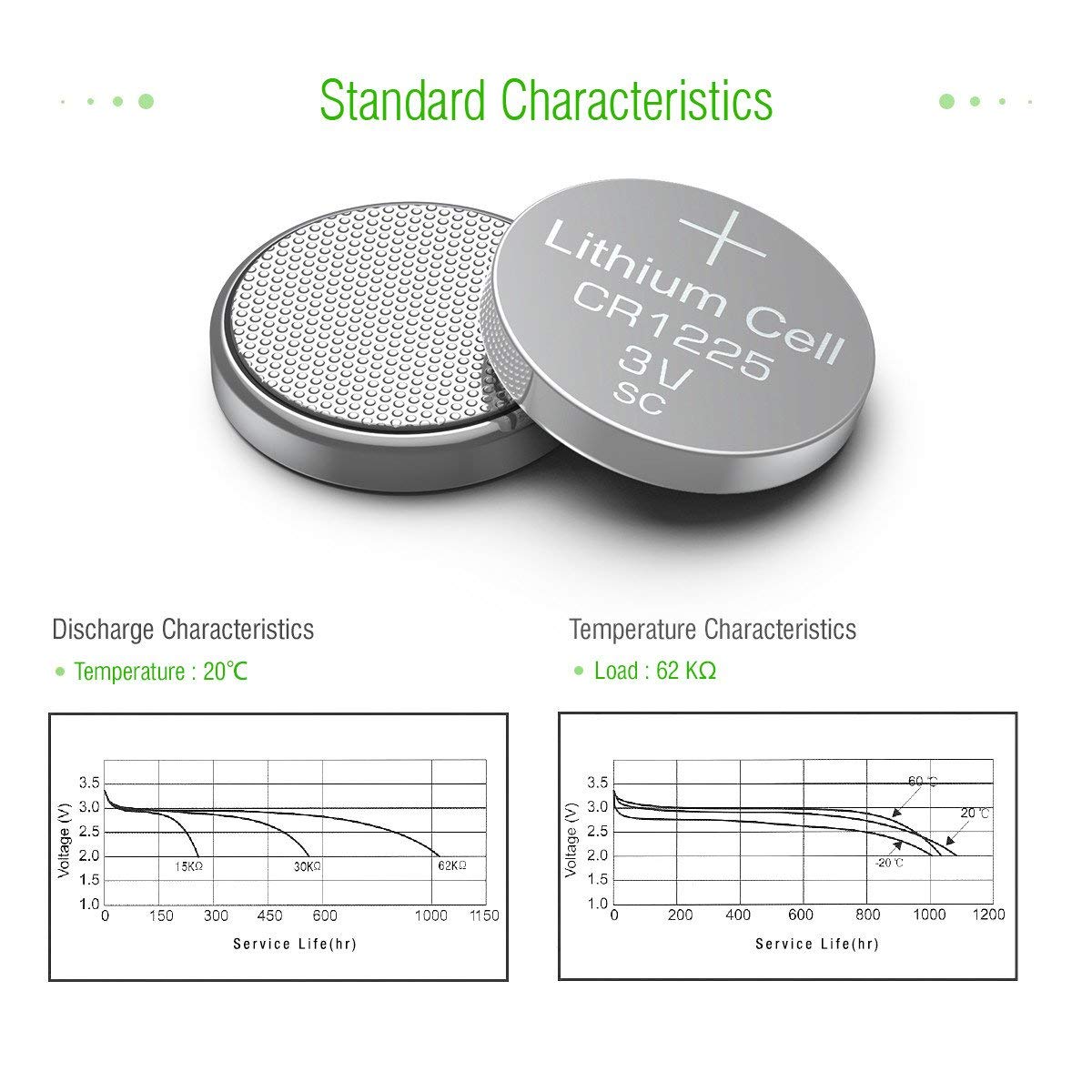 Eco-friendly Lithium Coin Cells:
These EBL eco-friendly primary cells are non-rechargeable CR1225 3V Lithium button cell batteries.
These 5-count EBL brand-new CR1225 batteries have up to 3 years shelf life due to super low self discharge rate.
The lithium coil cell batteries are first-rate 3V coin cells for watch electronics and other gadgets.
These environmentally-friendly alkaline batteries can be used safely and conveniently in everyday life.
These button cells don't contain HG, Cd, Pb or mercury. They are built solidly to be safe for long time use.
Reliable Coin Cell Batteries:
The batteries have long battery life, great reliability and low self discharge.
EBL offers a long-term product warranty for its batteries.
These small button batteries are compatible with a wide range of devices, such as electronic watches, computer motherboards, calculators, PDAs, electronic organizers, garage door openers, toys, games, MP3 players, digital voice recorders, door chimes, pet collars, LED lights, sport items, pedometers, calorie counters, stopwatches, medical devices etc.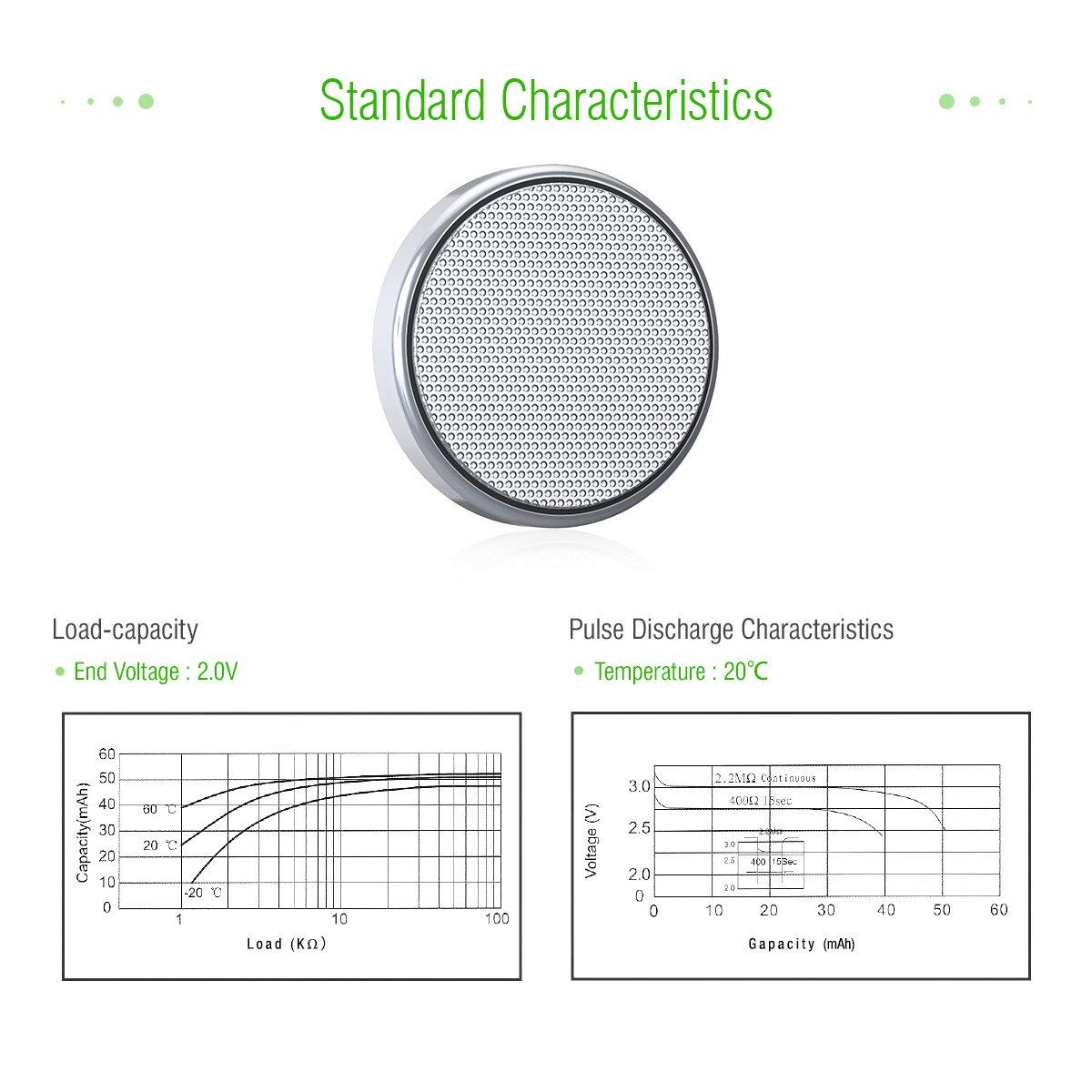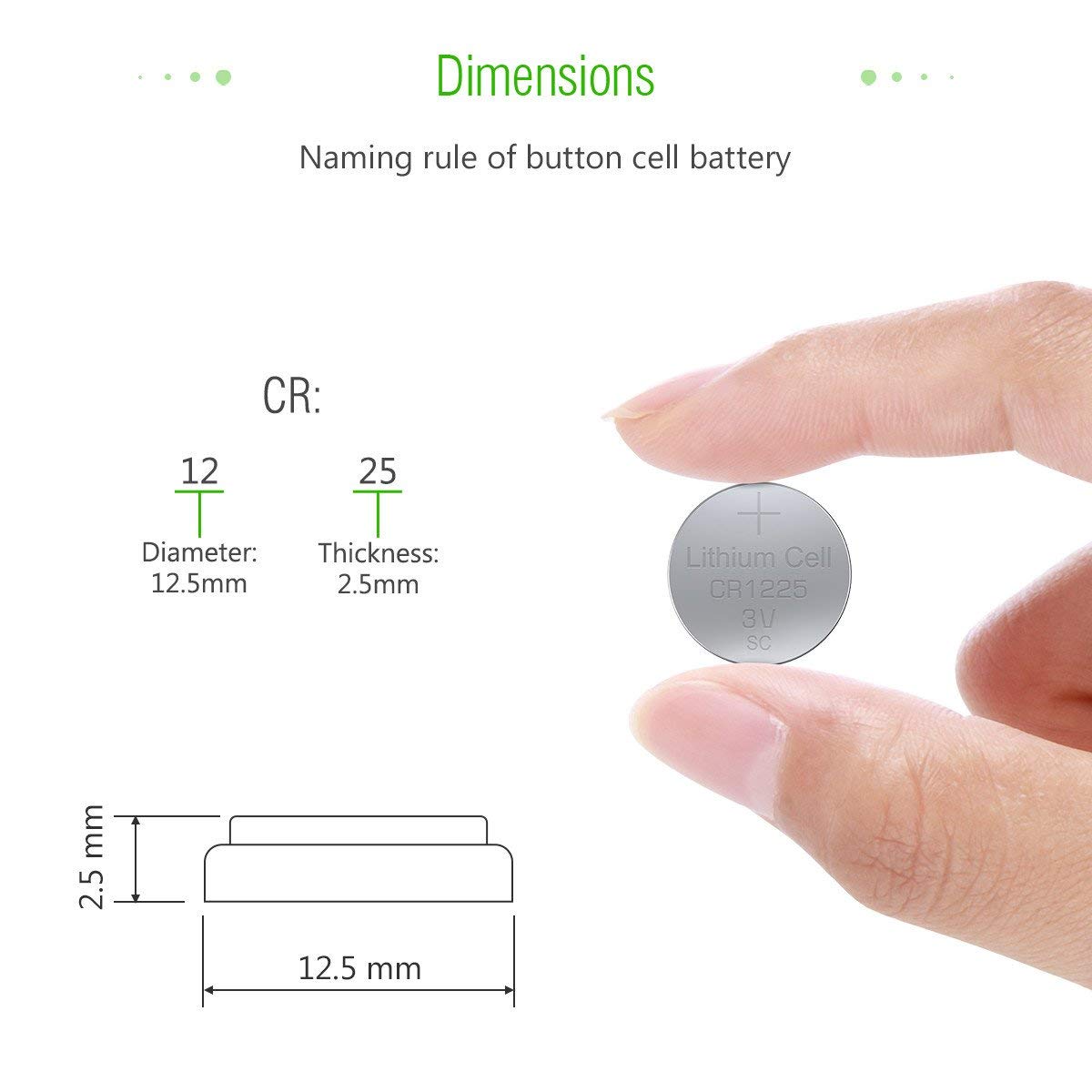 Caution:
Keep these batteries away from heat sources.
Keep batteries in a dry and cool place.
Please avoid reversed polarity while using these batteries.
Do not dispose of these batteries in fire.
Keep these batteries away from children.