Product Description
AA / AAA Rechargeable Batteries And Charger Combo Eco-Friendly
4-slot smart battery charger with 4 pack rechargeable AA batteries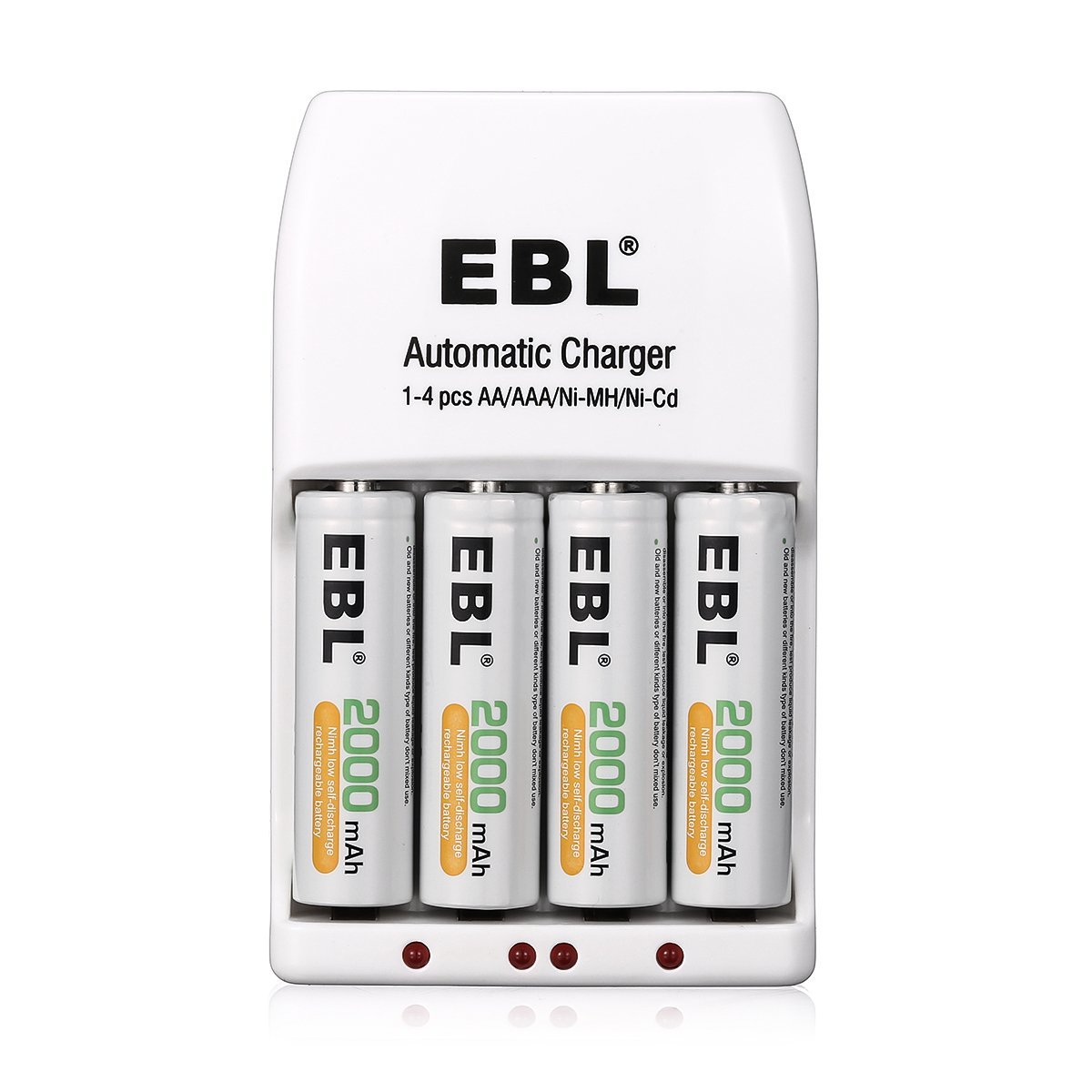 Rechargeable Batteries & Charger
Packages: EBL 4 Counts AA 2000mAh Ni-MH batteries with 4 Bay AA AAA Rechargeable Battery Charger
This EBL battery charger can freely charge 1/2/3/4 pcs of AA/AAA battery
Controlled by MCU, the -△V pulse charging technology prevents the charger from over-charge.
Improved low self discharge makes it still maintain 85% of capacity after storing the battery for 1 year.
Features of charger
1. Individual battery charger, can optionally charge 1,2,3,4 different AA AAA Ni-MH Ni-CD rechargeable batteries.
2. The LED indicators show the charging progress clearly: RED–charging. The charger will turn off the light automatically when batteries are charged fully.
3. Constantly charging current and voltage keep the battery last long.
4. Worldwide Voltage makes it convenient to use the charger around the world.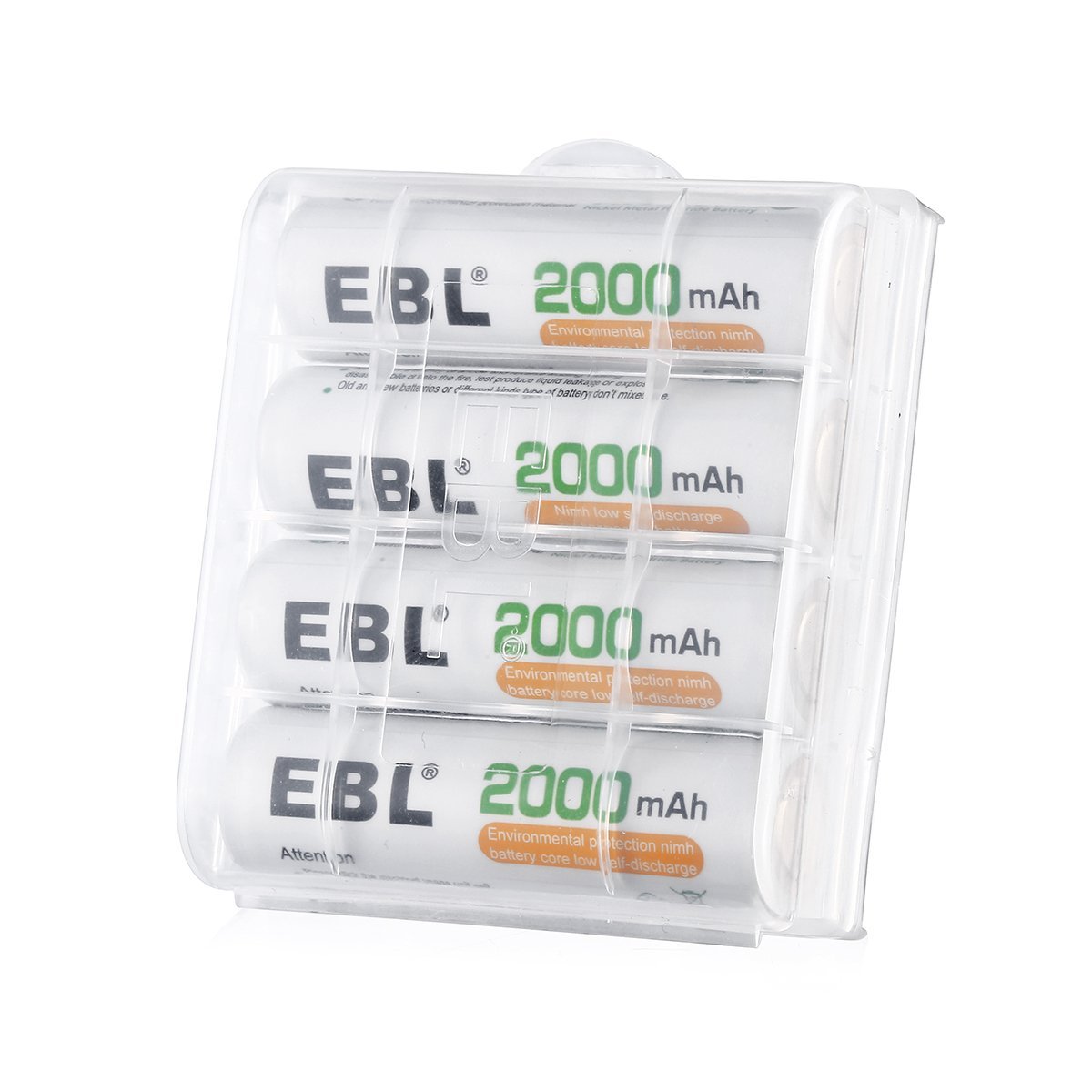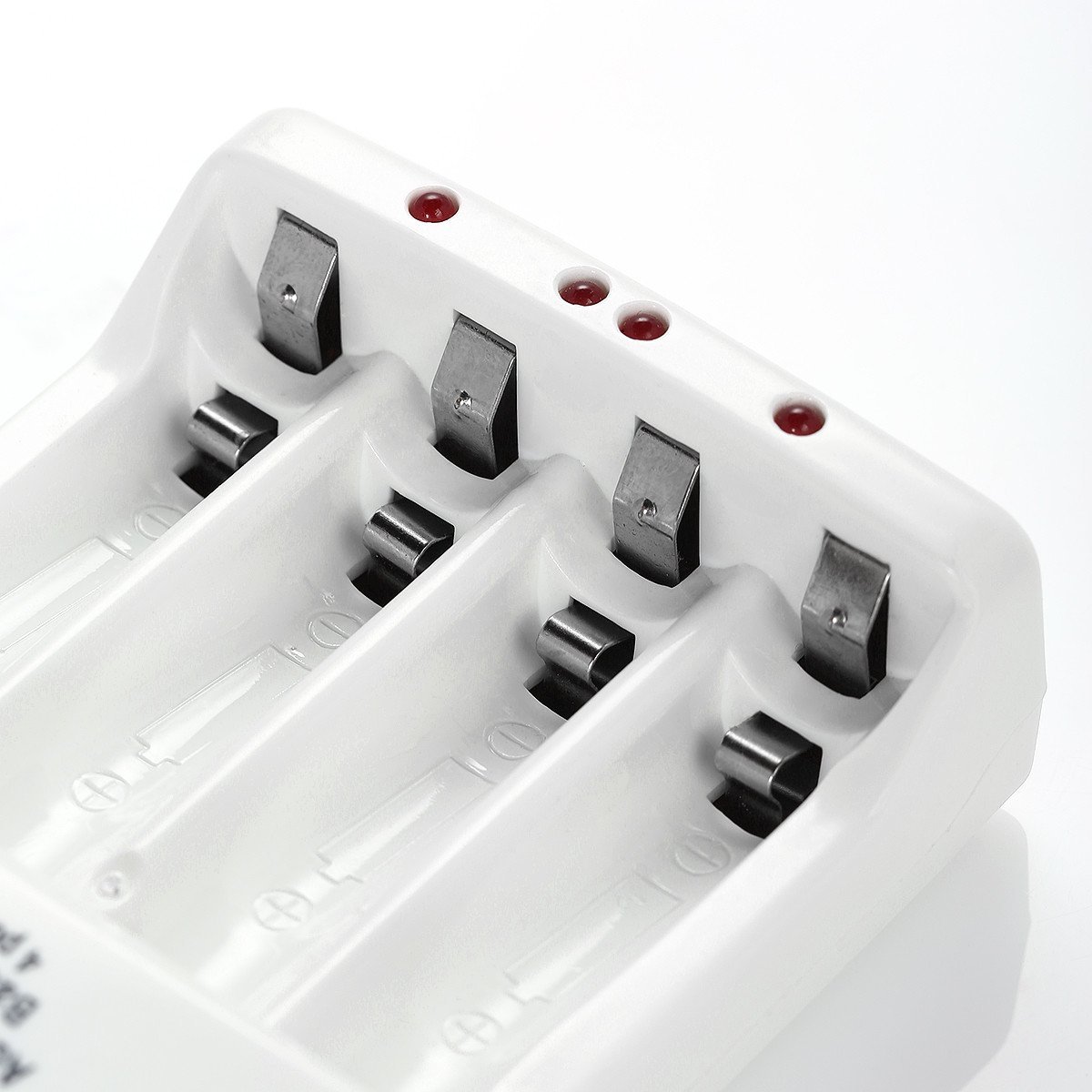 Features of batteries
Quantity: 4 Counts AA 2000mAh Ni-MH rechargeable batteries.
High performance, up to 1,000 rechargeable cycles.
Precharged 15%~20% of capacity, the batteries can be used when you get them.
Excellent charge/discharge performance, the batteries will keep a high quality after 3-5 times charge & discharge after first use or after storing for a long time.
Longer life in the high drain devices than normal Alkaline batteries.
Package Contents:
1x EBL 4 Slot AA AAA Ni-MH Ni-CD rechargeable battery charger(US Plug)
1x User Manual
4x EBL 2000mAh AA Ni-MH batteries
1x Battery Storage Box