Product Description
4-Pack Two-way Radio Replacement Batteries
3.6V 700mAh Two-Way Radio Rechargeable Batteries for Motorola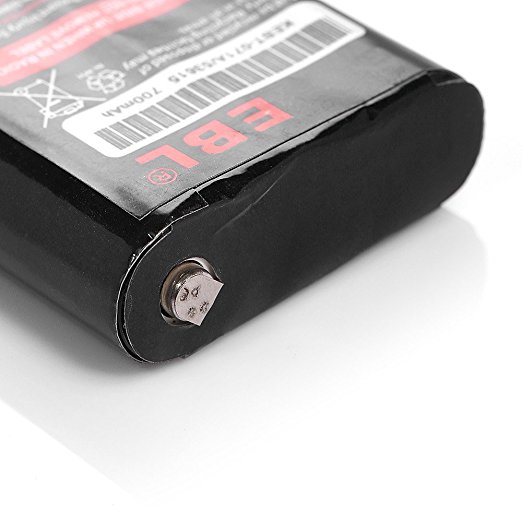 Safe and Reliable 2-Way Radio Batteries
The reliable Two-Way Radio Rechargeable Battery is a great replacement for Motorola.
Voltage: 3.6V; Capacity: 700mAh; Battery Type: Ni-MH.
The 700mAh high capacity lets you enjoy longer standby time and run-time.
The replacement battery's performance fully meets original battery's standards.
The Ni-MH battery is safer and more environmentally friendly and more economical than other options.
Compatible Models:
Motorola KEBT-071-A KEBT071A KEBT-071-B KEBT-071-C KEBT-071-D Motorola 53615 56315 Motorola Talkabout 5950 Bz4002 BZ4002 Em1000 EM1000R Fv500 HKNN4002A HKNN4002B Kebt-071-a Kebt-071-b T4800 T4900 T5000 T5300 T5320 T5400 T5410 T5500 T5600 T5620 T5700 T5710 T5720 T5800 T5800 T5820 T6500 T6530 T6550 T9500 T5800 T9500R
Certified Brand Products
The EBL series universal batteries such as AA/AAA/9V/C/D/18650/26650 rechargeable batteries, and cordless phone batteries, are widely used in most household devices. And the high-quality batteries have all been officially certified by CE and ROHS, which guarantees the high quality and performance.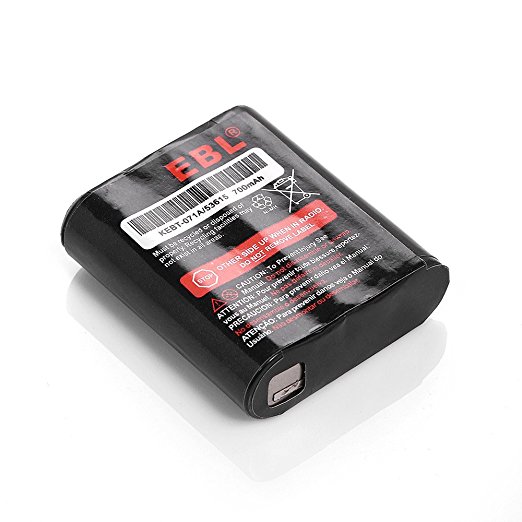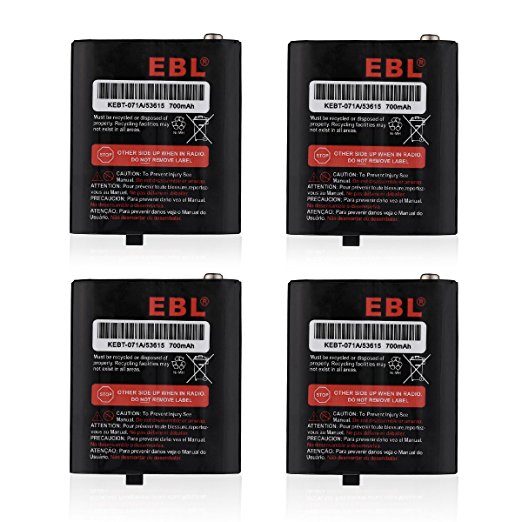 Battery Advantages
Made of highest quality Ni-HM battery cells, the replacement battery for cordless phone Motorola 53615 m53615 series, Talkabout 5950 T4800 T4900 T5000 T5800 T9500R FV500 Series is reliable in performance. It has a great longevity and features longer runtime than generic brand batteries. It functions exactly as original battery and is sold at a more affordable price.