Product Description
Cordless Phone Replacement Batteries for Uniden
It's fully compatible with Uniden BT-446 BT446, BP-446 BP446, BT-1005 BT1005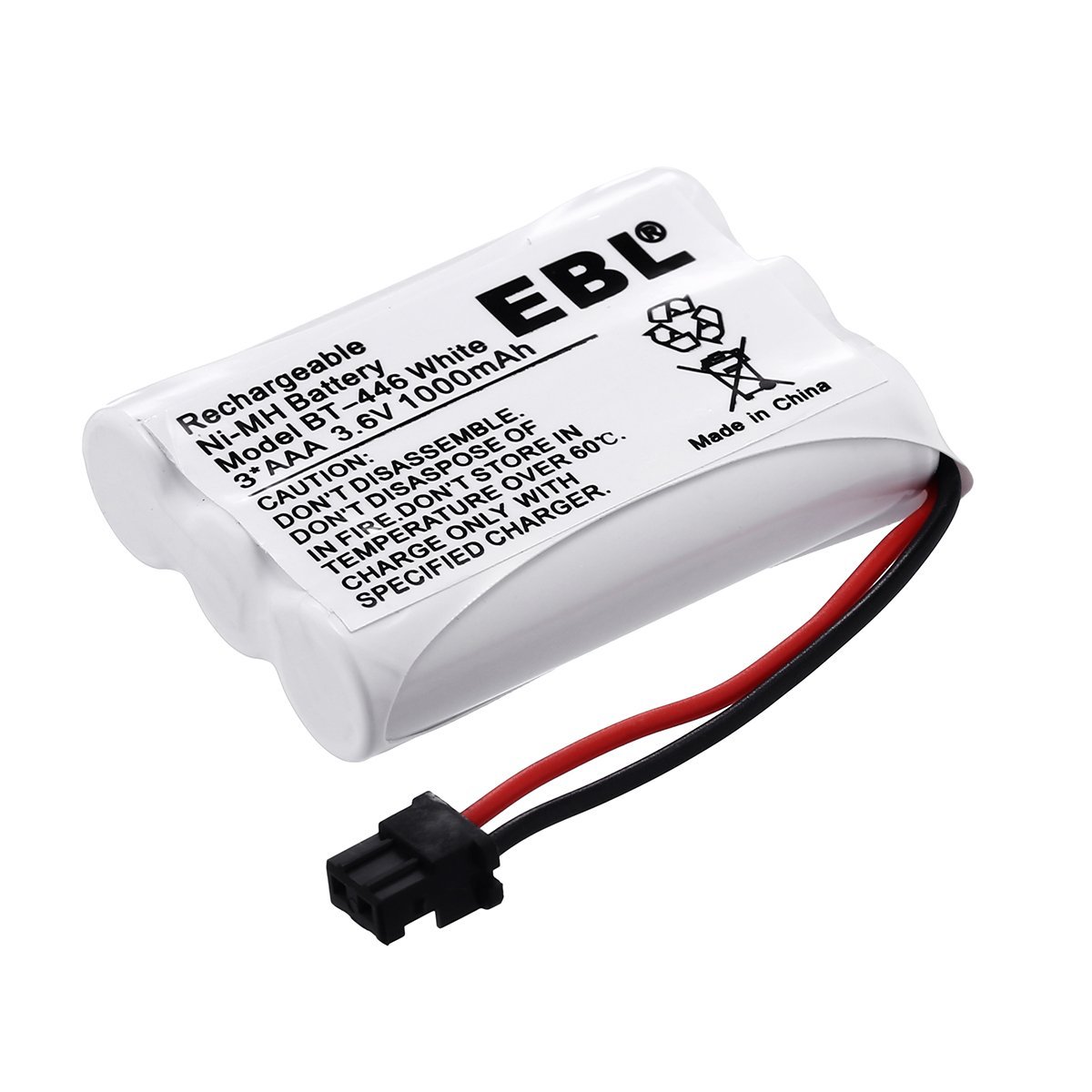 Cordless Phone Replacement Batteries
Compatible with Uniden BT-446 BT446, BP-446, BP446 etc. Ni-MH 3 AAA 3.6.V, 1000mAh Battery.
High capacity: 1000mAh, long lasting battery for great longevity and reliability.
High quality: no memory effect, can be charged and used at anytime.
The replacement batteries still keep 85% of capacity after being stored for 1 year.
What you get: EBL BT-446 rechargeable cordless phone battery 3-count, 30 days money back and 1 year warranty.
Battery Specification:
Brand: EBL
Item Weight: 2.4 ounces
Capacity: 1000mAh
Battery Type: Ni-MH
Voltage: 3.6V
Caution:
Do not try to disassemble these batteries.
Do not dispose of these batteries in fire.
Only charge these batteries with specified charger.
Don't store these batteries in temperature over 60℃.
Keep these batteries away from children.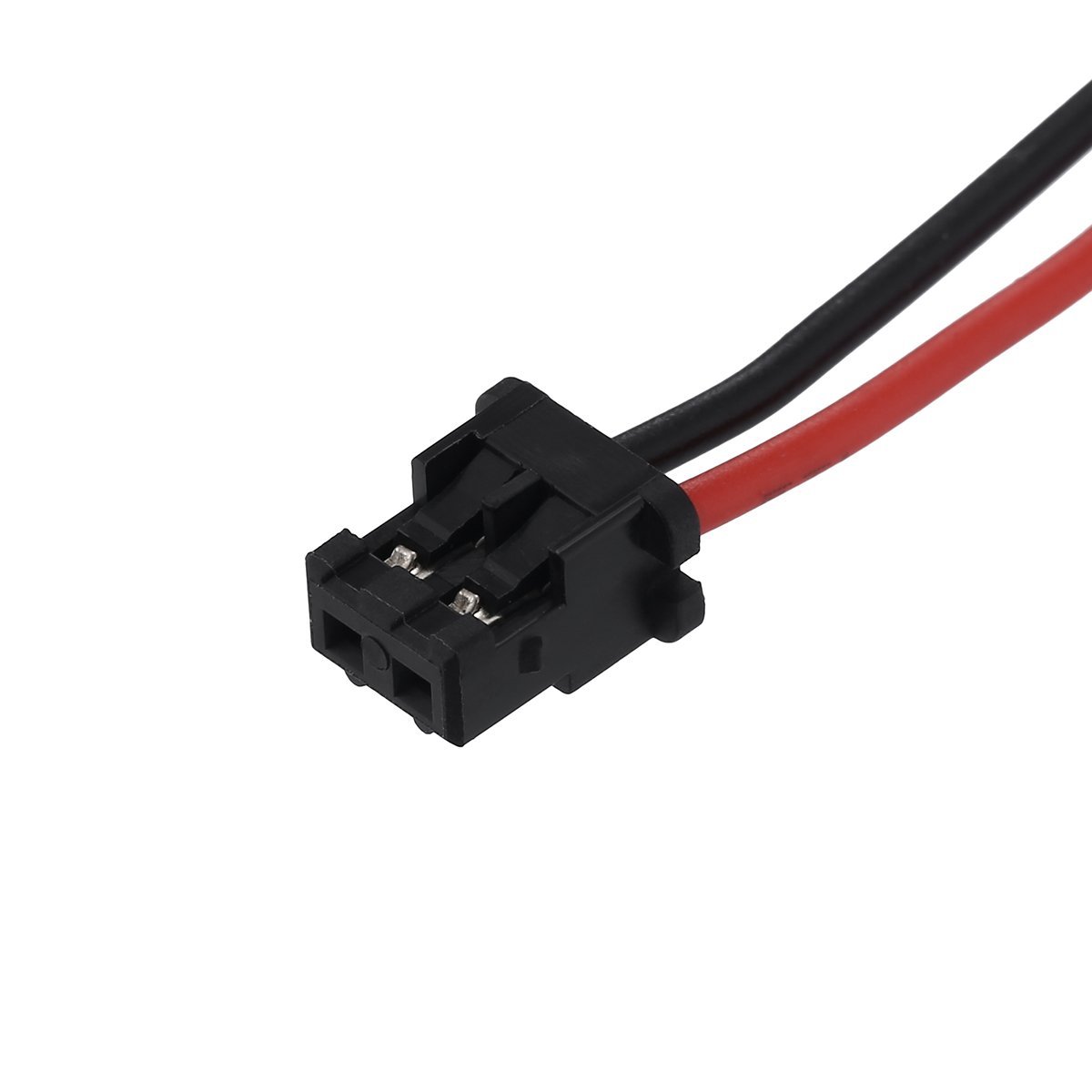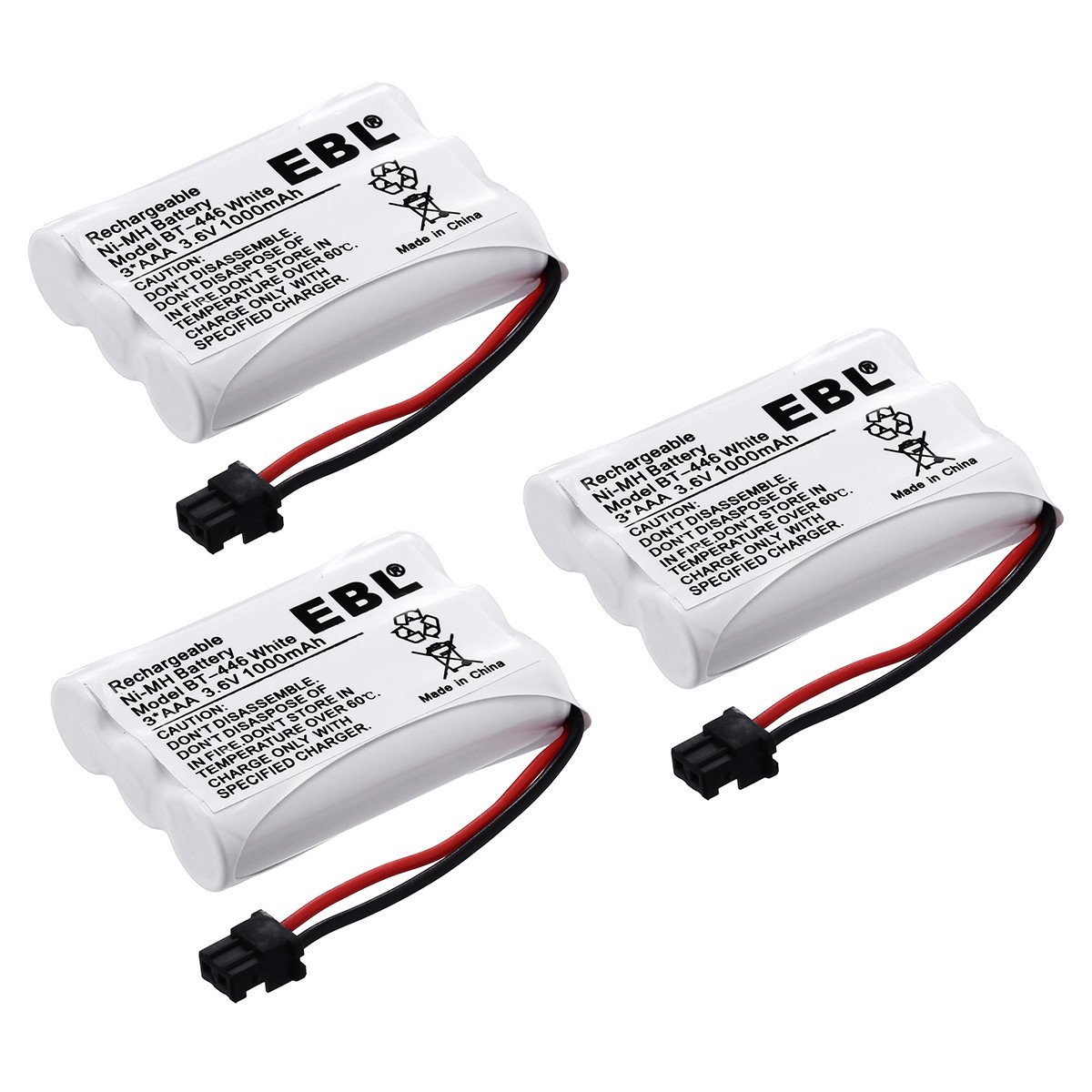 Battery Compatibility:
Again & Again:TB961
AT&T: 3095, 3470
Battery Biz: B-7018
Bell South: TL6502
Empire:CPH488B
Energizer:ERP512
GE: TL96402, TL26402, TL86402
Hi Capacity: B7018
Interstate: TEL0375
Lenmar: CBC446, CBC-446
Radio Shack: TAD-3704, TAD-3815, TAD-3872, TAD-3880, TAD-3898, ET-3580, ET-3581, 43-5529, 43-5560, 43-5561, 43-5562, 43-5862, 23-961, 2300961, CS-90261
Uniden: BT-446,BP-446,BT-1005,DCT646,DCT646-2,DCT648-2,DCT746M, DCT746, DCT746-2,DCT748,DCT748-2,DCT6465,DCT6465-2,DCT6485,DCT7488,DCT7488-2,DCX700,DCX650,DCX770,DXC700,ELT560 Base,ELBT585 Base,ELBT595 Base, EXT1460,EXT1465,NCP1154,T4 Series,T400 Series,TCX800,TCX860,TCX905, TRU446,TRU446-2,TRU448,TRU448-2,TRU4485,TRU4485-2,TRU5860,TRU5860-2,TRU5865-2,TRU5885,TRU5885-2,TRU8065,TRU8065-2,TRU8866,TRU8866-2,TRU8880,TRU8880-2,TRU8885,TRU8885-2,TRU8888,TRU9460,TRU9465,TRU9480,TCX-800, TXC-146,TXC-400,TXC-580,TXC-860A,UIP1868,UIP1868-8,Wham,BBTY0457001,BBTY0458001,BT446,BP446