Product Description
3 Pack Replacement Batteries for Home Cordless Phone:
2.4V 2*AAA 900mAh Rechargeable Ni-MH Batteries for Uniden BT series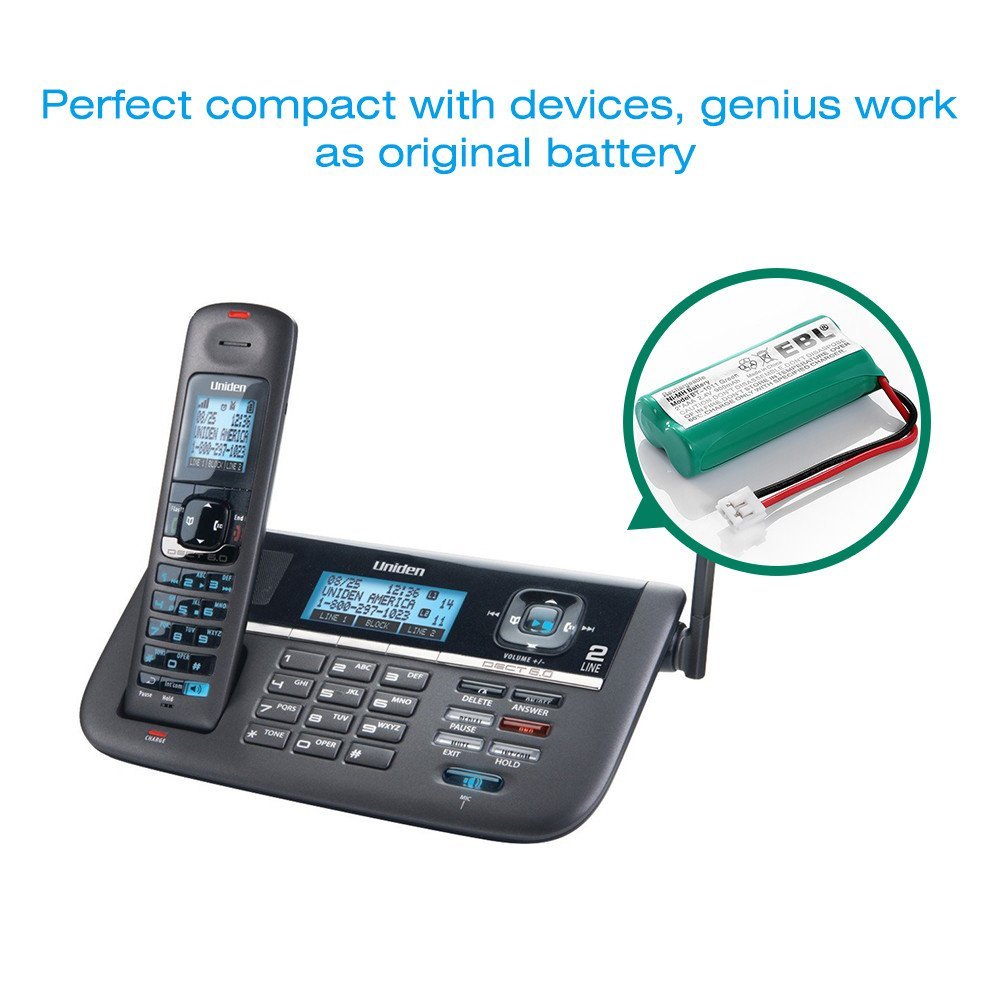 Upgraded Ni-MH replacement battery:
Upgraded Ni-MH replacement battery features the same performance with original battery.
Package includes 3-count 900mAh, 2.4V rechargeable Ni-MH batteries.
Fully compatible with Uniden: BBTG0671011, BBTG0743001, BT-101, BT-1011, BT-1018, DCX300, DCX400, DECT-3080, DECT-3080-2, DECT-4086, DECT-4096, DECT 6.0, BT101, BT1011, BT1018, DECT3080, DECT3080-2, DECT30802, DECT4086, DECT4096, V-Tech 6010
Battery Specification:
Brand: EBL
Capacity: 900mAh
Voltage: 2.4V
Battery Type: Rechargeable NI-MH
Certified Brand Products
The EBL series universal batteries such as AA/AAA/9V/C/D/18650/26650 rechargeable batteries, and cordless phone batteries, are widely used in most household devices. And the high-quality batteries have all been officially certified by CE and ROHS, which guarantees the high quality and performance.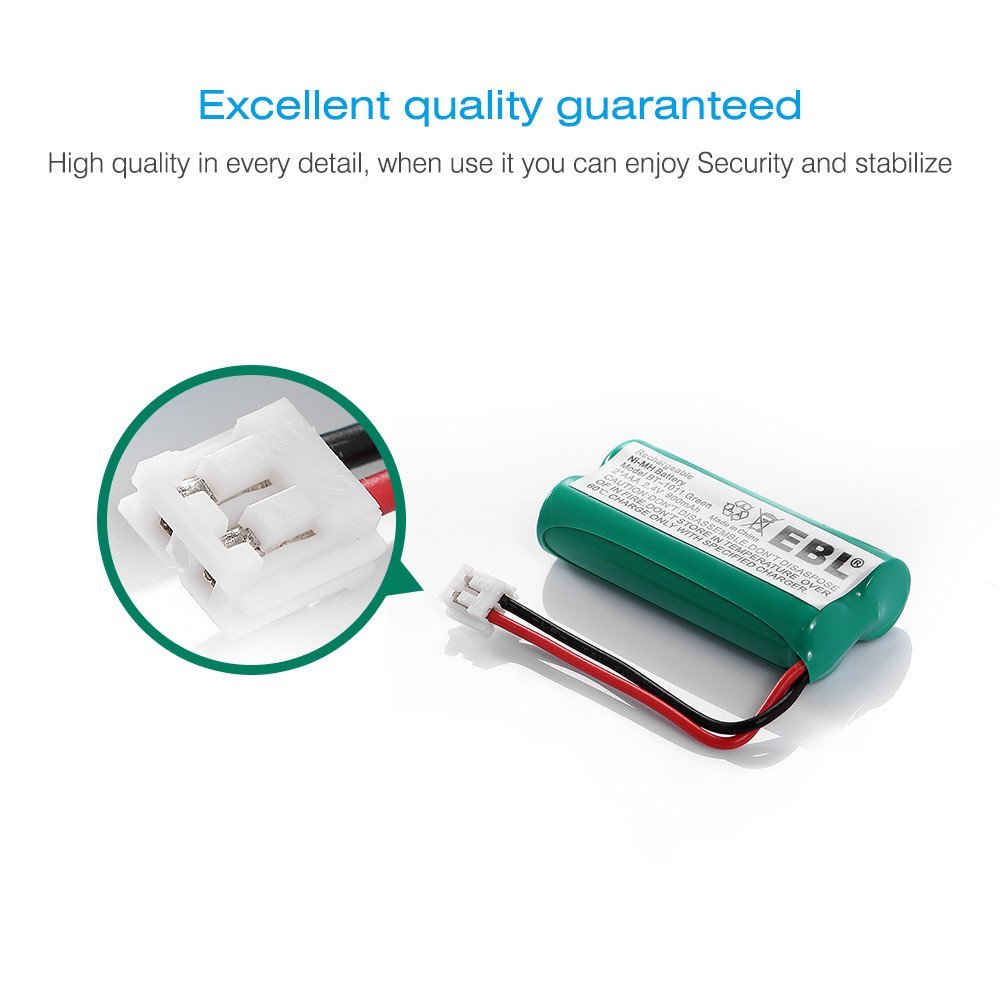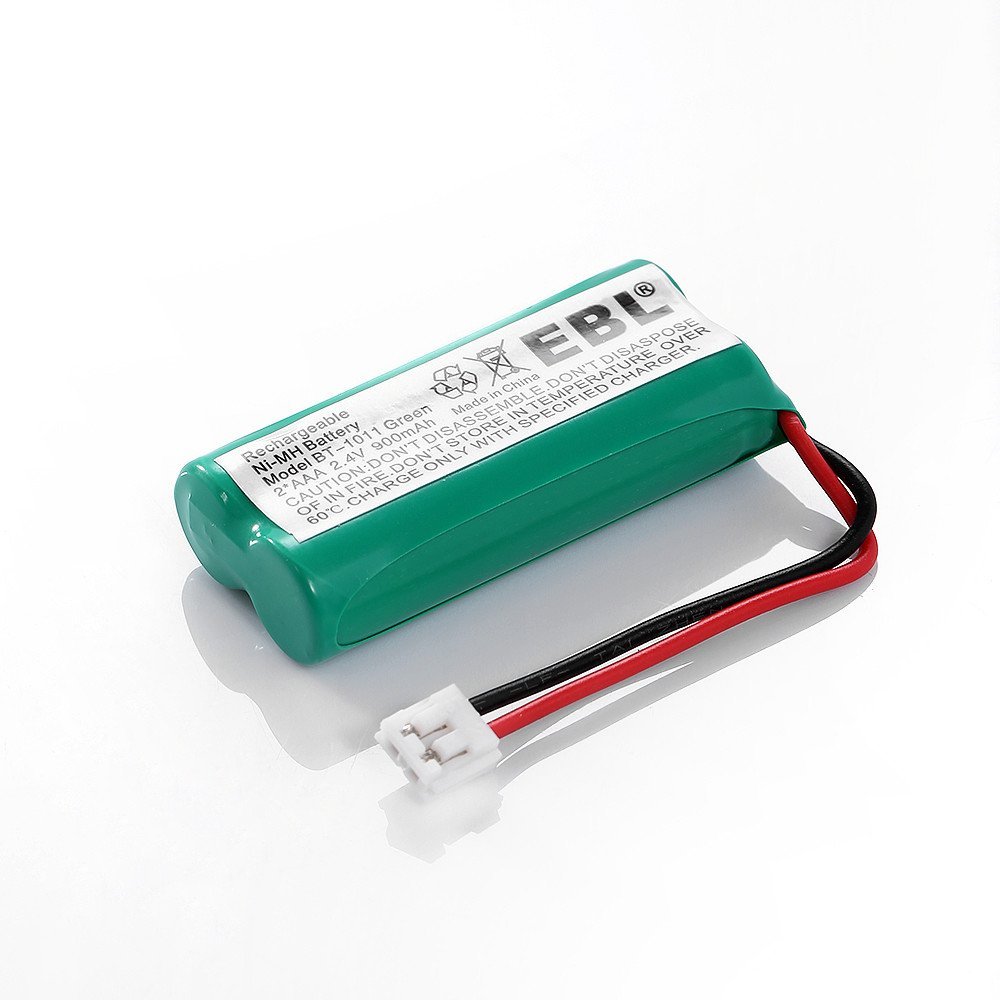 Battery Compatibility:
For Sanik: 2SN-AAA55H-S-J1, 2SN-AAA60H-S-J1, 2SN-AAA65H-S-J1, 2SN-AAA70H-S-J1, 2SN-AAA70H-SX2F, 2SNAAA55HSJ1, 2SNAAA60HSJ1, 2SNAAA65HSJ1, 2SNAAA70HSJ1, 2SNAAA70HSX2F
Sony: 6030, 6031, 6032, 6041, 6042, 6043, 6051, 6052, 6053, 8300
Uniden: BBTG0671011, BBTG0743001, BT-101, BT-1011, BT-1018, DCX300, DCX400, DECT-3080, DECT-3080-2, DECT-4086, DECT-4096, DECT 6.0, BT101, BT1011, BT1018, DECT3080, DECT3080-2, DECT30802, DECT4086, DECT4096
V-Tech: 6010, 6030, 6031, 6032, 6041, 6042, 6043, 6044, 6051, 6052, 6053, 6110, 6111, 6113, 6121, 6122, 6201, 6204, 6205, 6209, 6211, 6215, 6219, 6221, 6222, 6225, 6226, 6228, 6229, 6245, 6301, 6321, 6322, 8300, 8301, 831, 80-1330-01-00, 80-1326-00-00, 89-1326-00-00, 89-1330-00-00, 89-1330-01-00, 89-1335-00-00, 89-1339-01,BT184342, BT284342, BT8300, CS6209, CS6219, CS6219-2, CS6219-3, CS6219-4, CS6229, CS6229-2, CS6229-3, CS6229-4, CS6229-5,DS3101, DS3111-2, DS6111, DS6111-2, DS6111-3, DS6111-4, DS6115-2, DS6121, DS6121-2, DS6121-3, DS6121-4, DS6121-5, DS6122-5, DS6201, DS6211, DS6211-2, DS6211-3, DS6211-4, DS6221, DS6221-2, DS6221-3, DS6221-4, DS6221-5,DS6222-4, DS6222-5, DS6301, DS6321, DS6321-3, DS6321-4, DS6322, DS6322-3, DS6322-4,EMBARQ eGO, ip-8300, ip-8300, ip-831, IS6110, LS6113, LS6117, LS6204, LS6205, LS6215-2, LS6225, LS6225-2, LS6225-3, LS6225-4, LS6225-5, LS6226-2, LS6245, VS6121-4, VT-6042, VT-6043, VT-6052, VT-6053, 8013300100, 8013260000, 8913260000, 8913300000, 8913300100, 8913350000, 89133901,BT-184342, BT-284342, BT-8300, CS62192, CS62193, CS62194, CS62292, CS62293, CS62294, CS62295, DS31112, DS61112, DS61113, DS61114, DS61152, DS61212, DS61213, DS61214, DS61215, DS61225, DS62112, DS62113, DS62114
DS62212, DS62213, DS62214, DS62215, DS62224, DS62225, DS63213, DS63214, DS63223, DS63224, ip8300, ip831, LS62152, LS62252, LS62253, LS62254, LS62255, LS62262, VS61214, VT6042, VT6043, VT6052, VT6053