Product Description
Reliable Cordless Phone Replacement Battery 3 Pack
The replacement battery for cordless phone meets original battery's performance standards.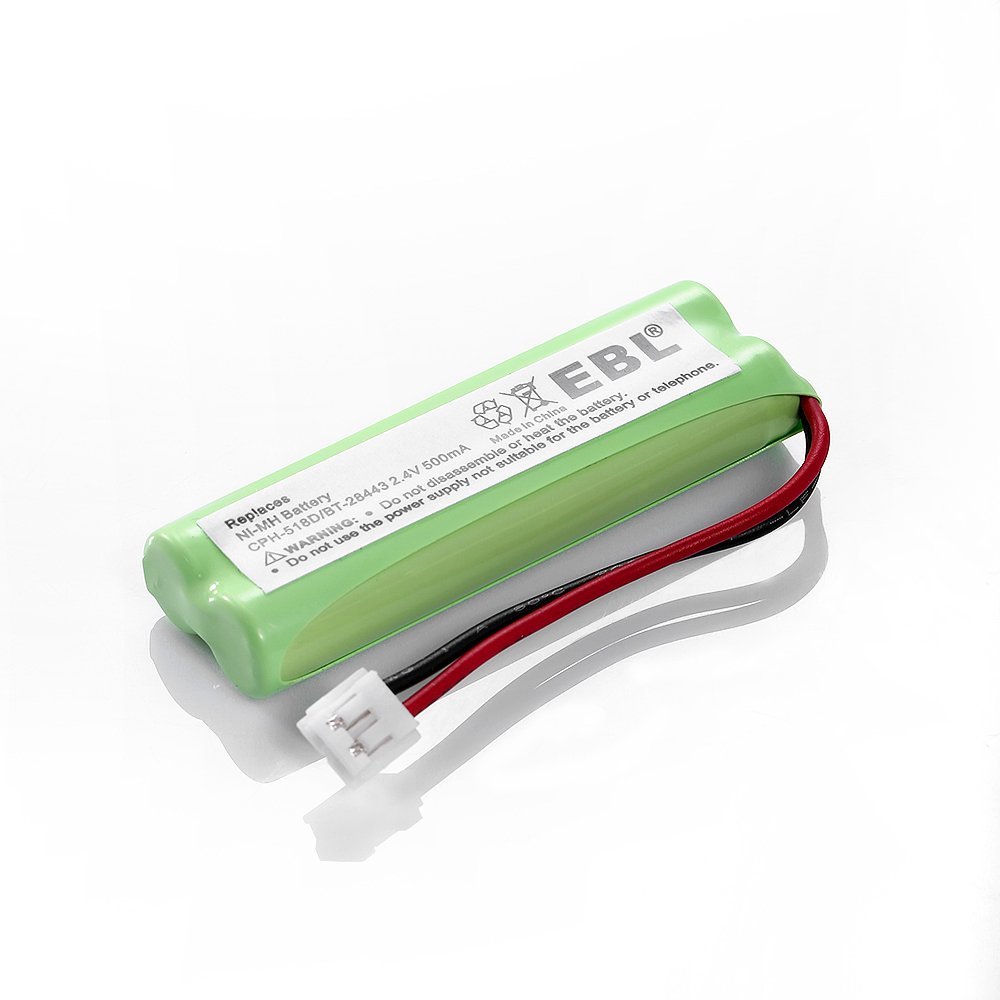 Safe and Reliable Cordless Phone Battery
The reliable cordless phone battery is a great replacement for your cordless phone.
Voltage: 2.4V; Capacity: 500mAh; Battery Type: Ni-MH.
The 500mAh replacement battery lets you enjoy longer standby time and run-time for your phone.
The replacement battery's performance fully meets original battery's standards.
The Ni-MH battery is safer and more environmentally friendly and more economical than other options.
Battery Specification:
Chemistry: Ni-MH
Voltage: 2.4V
Capacity: 500mAh
Color: Green
Certified Brand Products
The EBL series universal batteries such as AA/AAA/9V/C/D/18650/cordless phone rechargeable batteries, are widely used in most household devices. And the high-quality batteries have all been officially certified by CE and ROHS, which guarantees the high quality and performance.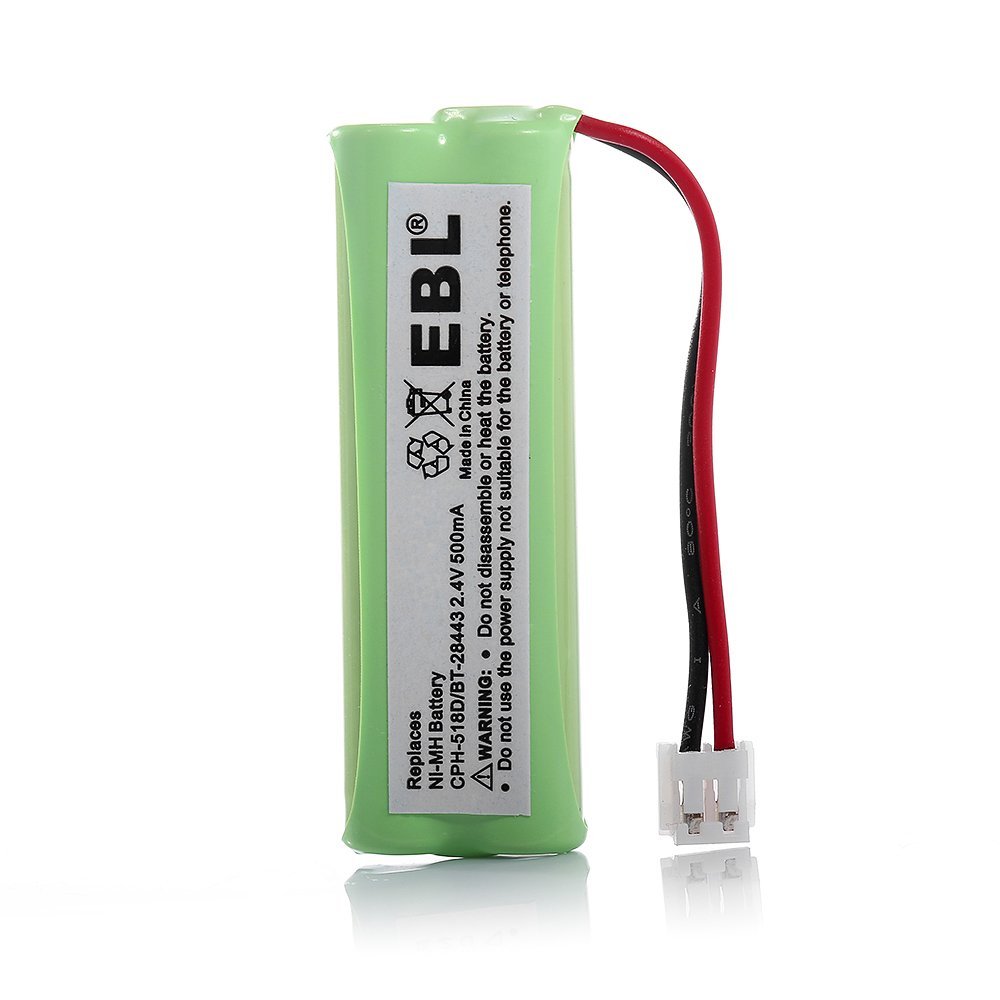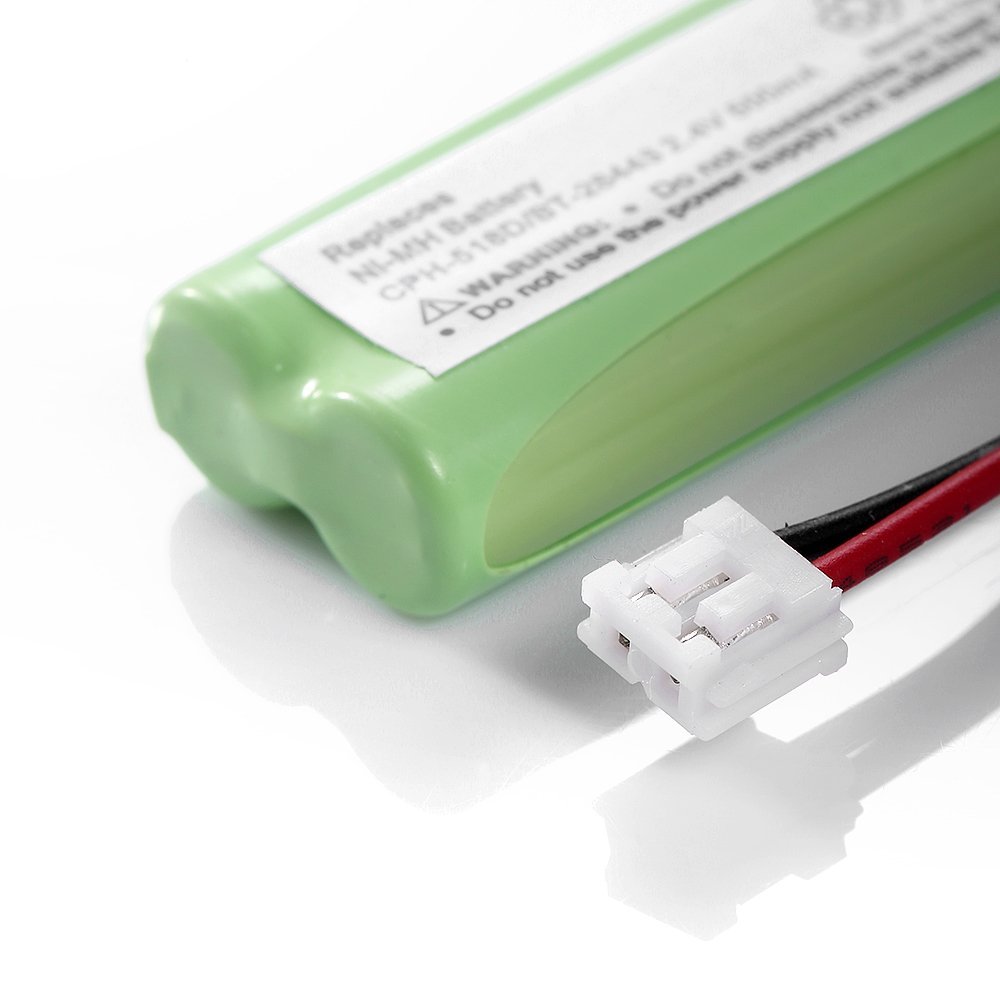 Battery Compatibility:
For Dantona: BATT-28443, BATT28443
Empire: CPH-518D, CPH518D
Energizer: ER-P241, ERP241
Interstate Batteries: ATEL0049, TEL0049, TEL-0049
V-Tech: 89-1337-00-00, BT18443, BT28443, LS6115, LS6115-2, LS6117, LS6117-2, LS6125, LS6125-2, LS6125-3, LS6125-4, LS6126, LS6205, LS6215, LS6215-2, LS6215-3, LS6217, LS6225, LS6225-2, LS6225-3, LS6225-4, LS6225-5, 8913370000, 89133700, BT-18443, BT-28443
LS-6115, LS-6115-2, LS-6117, LS-6117-2, LS-6125, LS-6125-2, LS-6125-3, LS-6125-4, LS-6126, LS-6205, LS-6215, LS-6215-2, LS-6215-3, LS-6217, LS-6225, LS-6225-2, LS-6225-3, LS-6225-4, LS-6225-5, LS-61152, LS-61172, LS-61252, LS-61253, LS-61254, LS-62152, LS-62153
LS-62252, LS-62253, LS-62254, LS-62255, LS61152, LS61172, LS61252, LS61253, LS61254, LS62152, LS62153, LS62252, LS62253, LS62254, LS62255