Product Description
Most Reliable 2CR5 Lithium Battery
Highly Safe 6 Volt Lithium Photo Battery with PTC Protection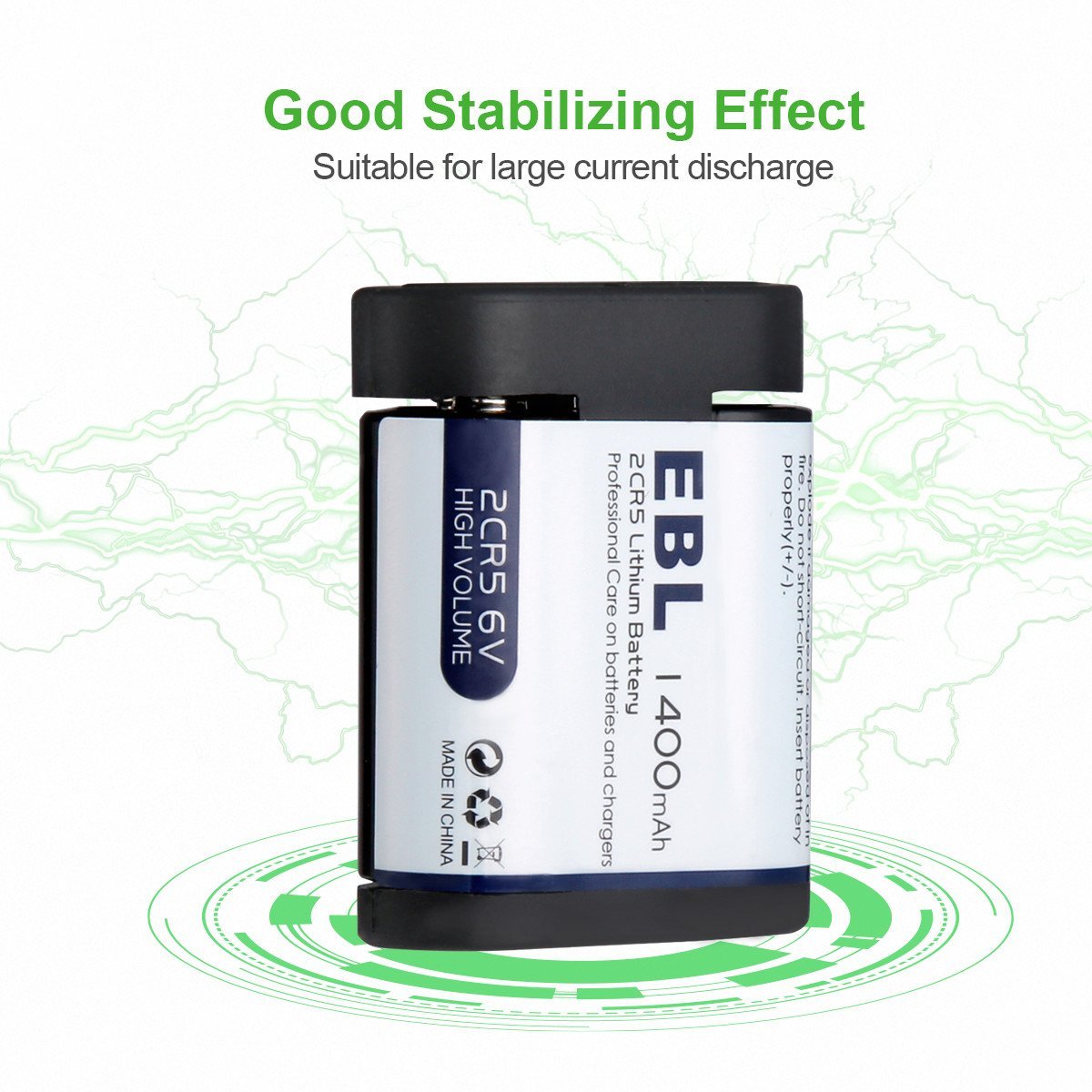 EBL 2CR5 6 Volts Lithium Battery:
This EBL 2CR5 6 Volts Lithium Photo Battery has advanced PTC protection that will effectively prevent over heat and explosion. This high-performance Lithium photo battery is 100% safe and stable in use. It can work normally at temperature from -40℉ to 140 ℉. The Lithium battery is well-made and built solidly. It can be used and stored for a long time without battery leakage.
High Capacity 1400mAh Camera Battery:
The photo battery is made of high-density Lithium cell. Its battery power lasts about 3 to 5 times longer than ordinary alkaline batteries. The battery is solidly built with a reliable seal cover, unique heat dissipation hole and PTC current discharge protection which can fully prevent overheat and explosion. This photo battery is high quality Lithium battery. Its low self discharge rate makes it keep about 75% capacity when you don't use it for several years.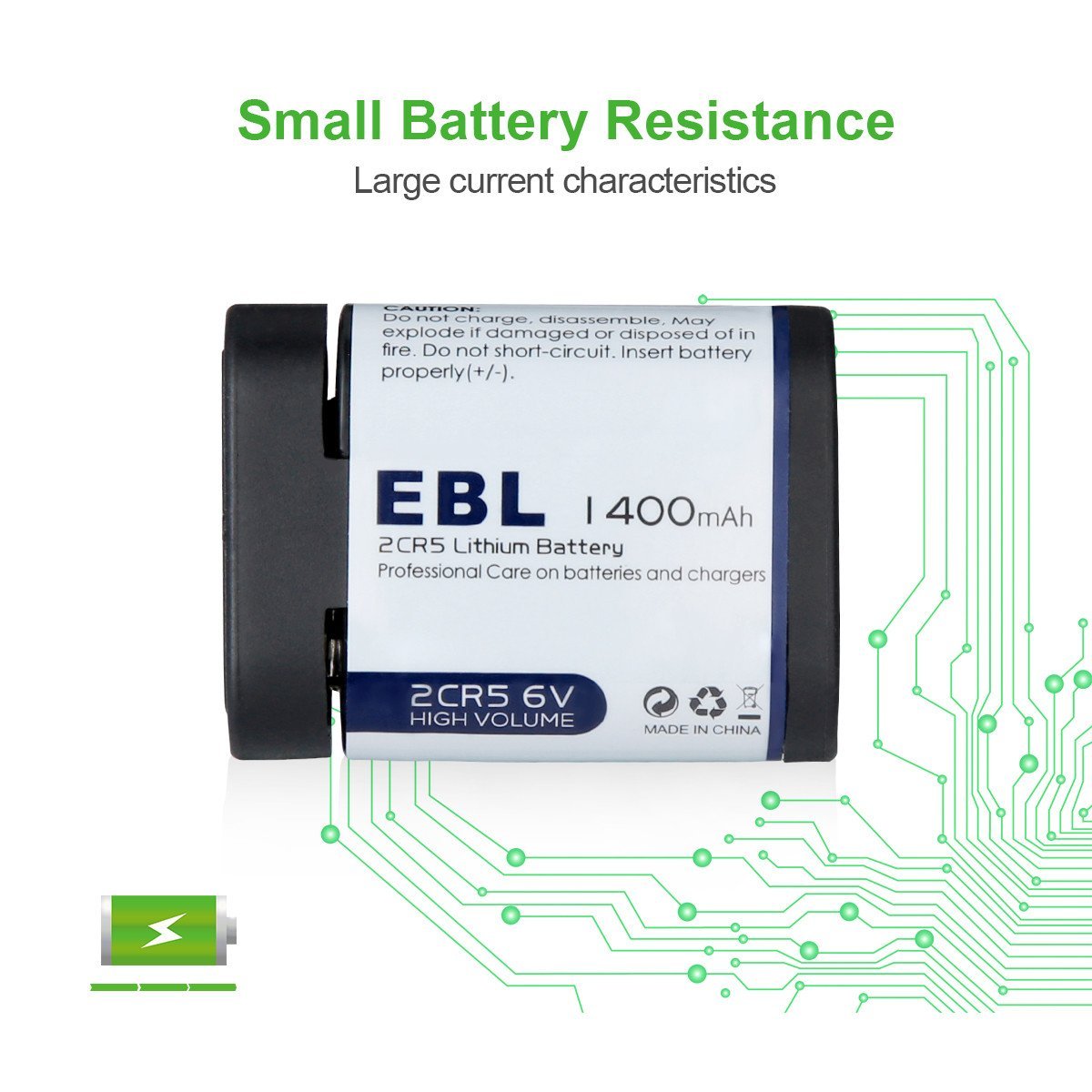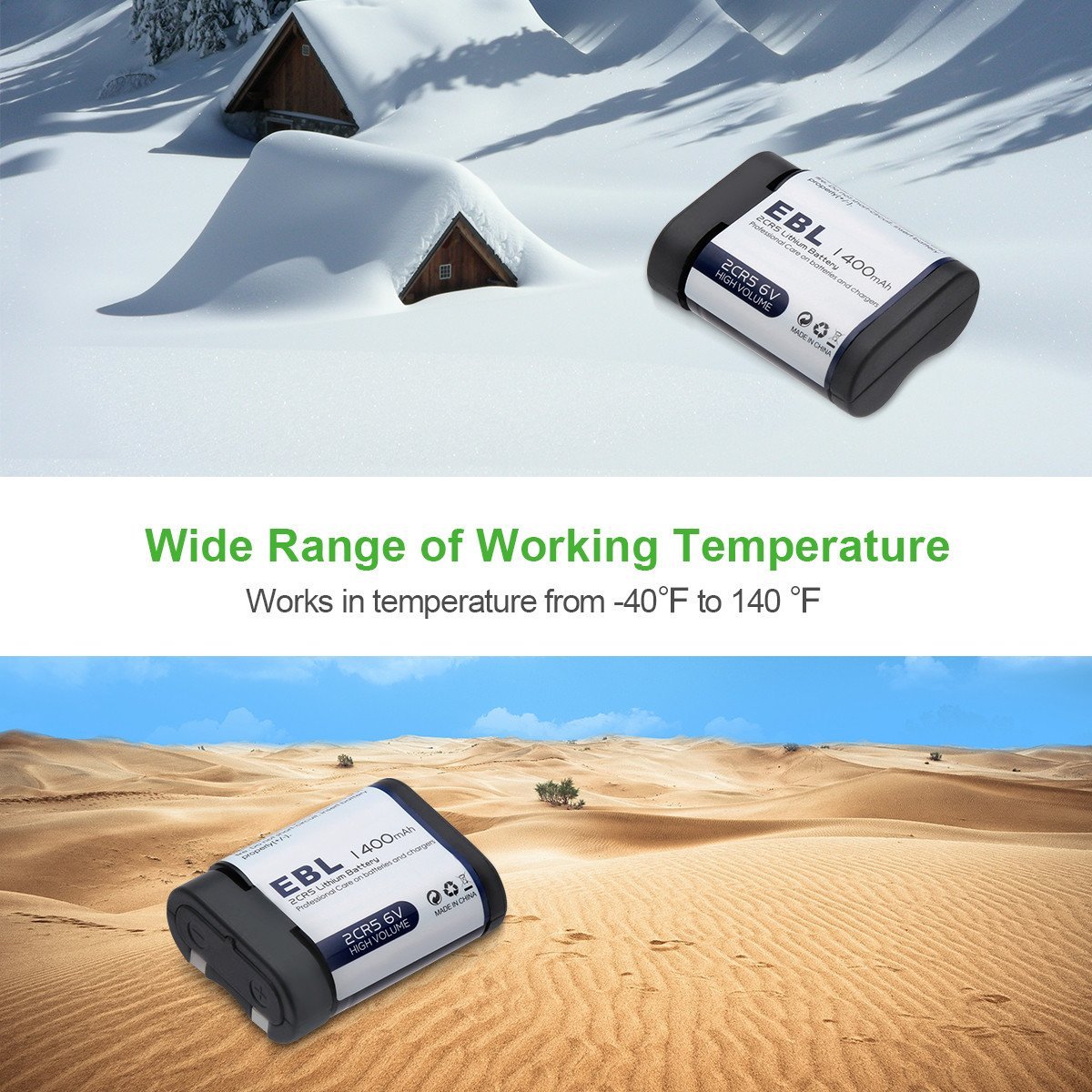 Battery Specification:
Self-discharge Rate: < 5% per Year
Voltage: 6V
Capacity: 1400mAh
Normal Weight: 34 g
Dimension: 34.0(L)×16.7(W)×45.0(H)(mm)
Operating Temperature: -40℉ ~ 140 ℉