Product Description
Cordless Phone Replacement Batteries for Uniden
It's fully compatible with Uniden BBTY0651101 BT-1007 BT904 BT-904 BT1015 BBTY0460001 BBTY0510001 BBTY0700001 Panasonic HHR-P506 HHR-P506A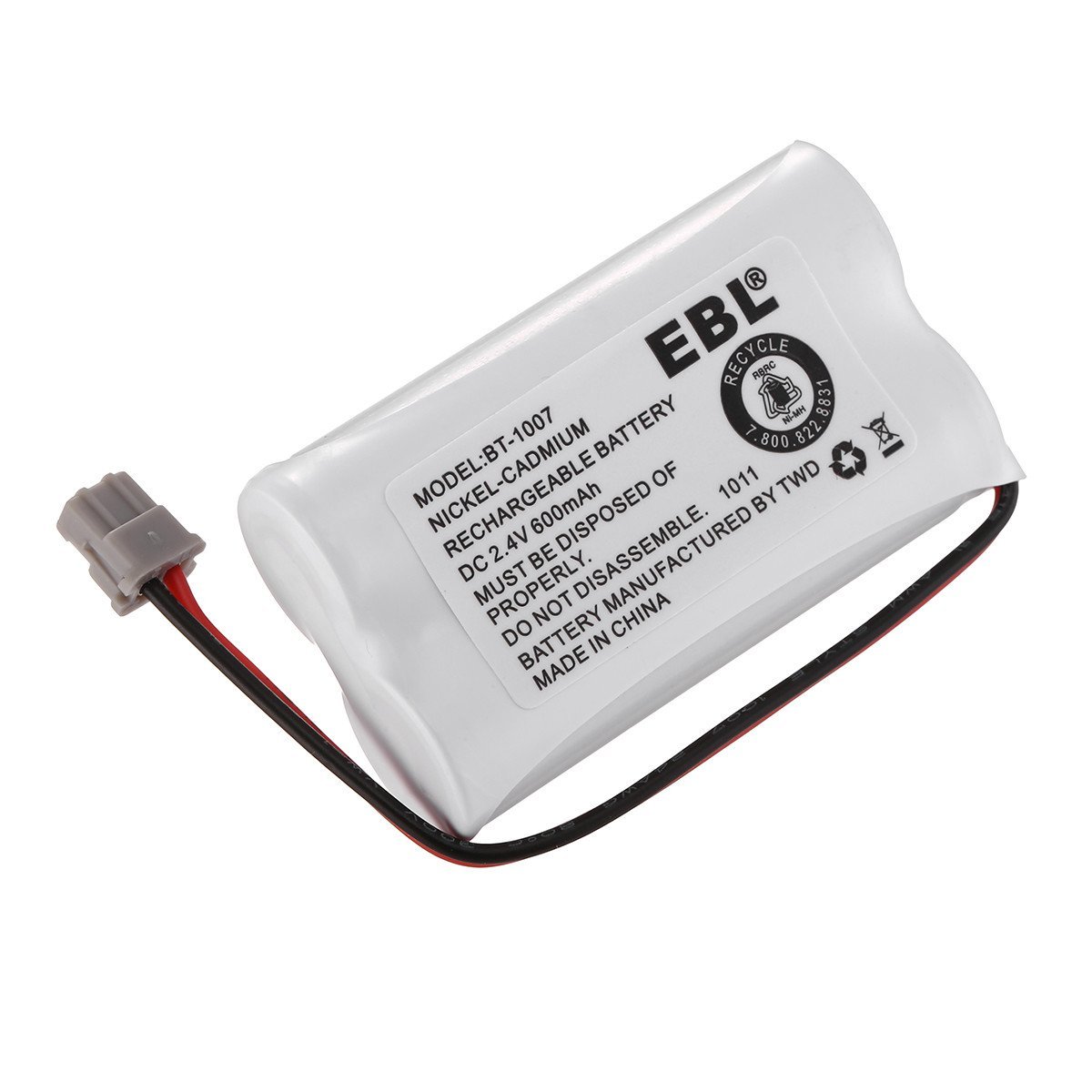 Safe and Reliable Cordless Phone Batteries
Compatible with Uniden BT1007 BT904 BT-904 etc. Ni-CD 2.4V, 600mAh Battery.
High capacity: 600mAh, long lasting battery for great longevity and reliability.
High quality: no memory effect, can be charged and used at anytime.
The replacement batteries still keep 85% of capacity after being stored for 1 year.
What you get: EBL rechargeable cordless phone battery 2 count.
Battery Specification:
Brand: EBL
Product Model: EBL-BT1007
Battery Type: Ni-CD
Capacity: 600mAh
Voltage: 2.4V
Item Weight: 3.5 ounces
Compatible Models:
Panasonic: HHR-P506, HHR-P506A,
Uniden: BT904, BP904, BT1007, BT1015, BBTY0460001, BBTY0510001, BBTY0624001, BBTY0700001, CEZAi2998, DCX150, DECT1500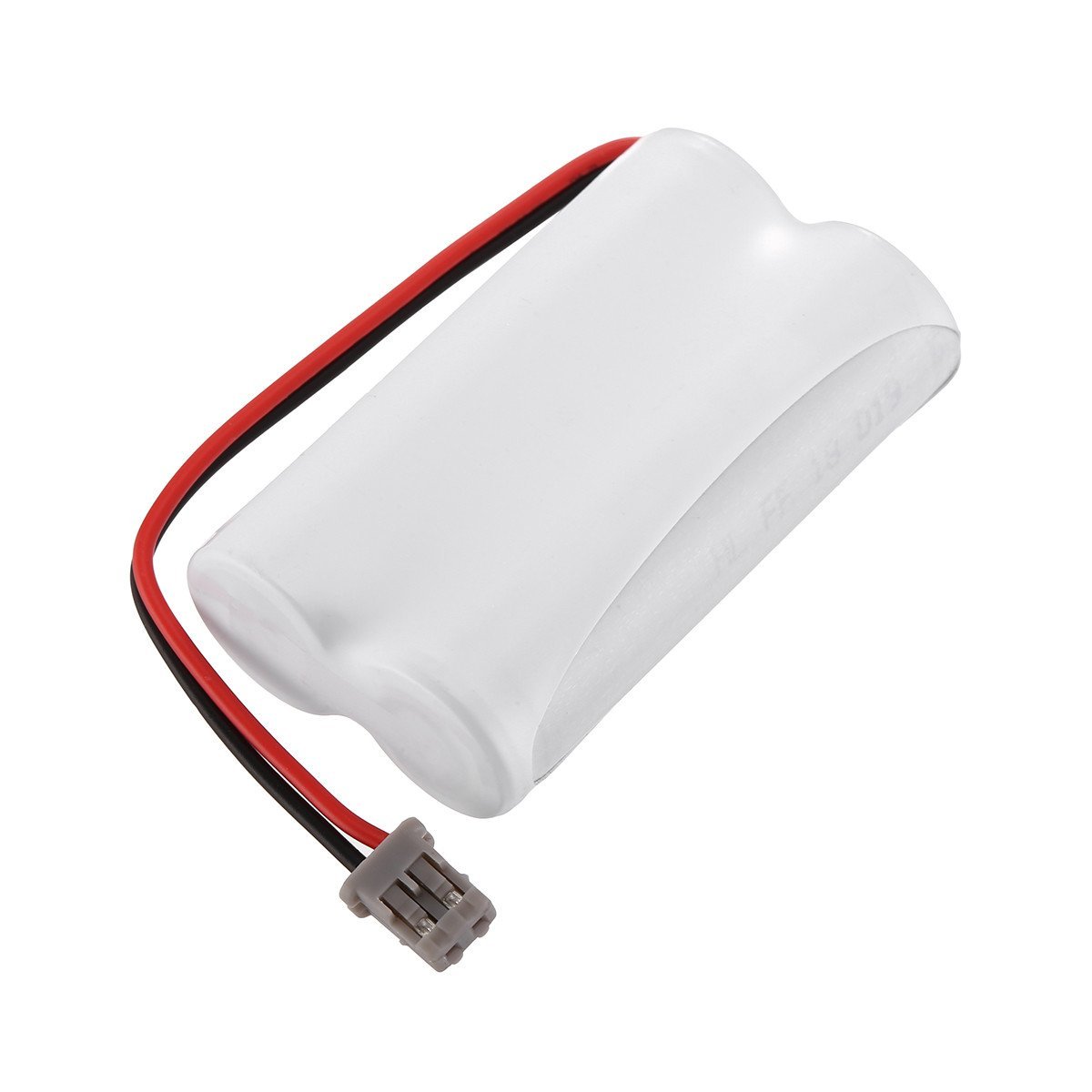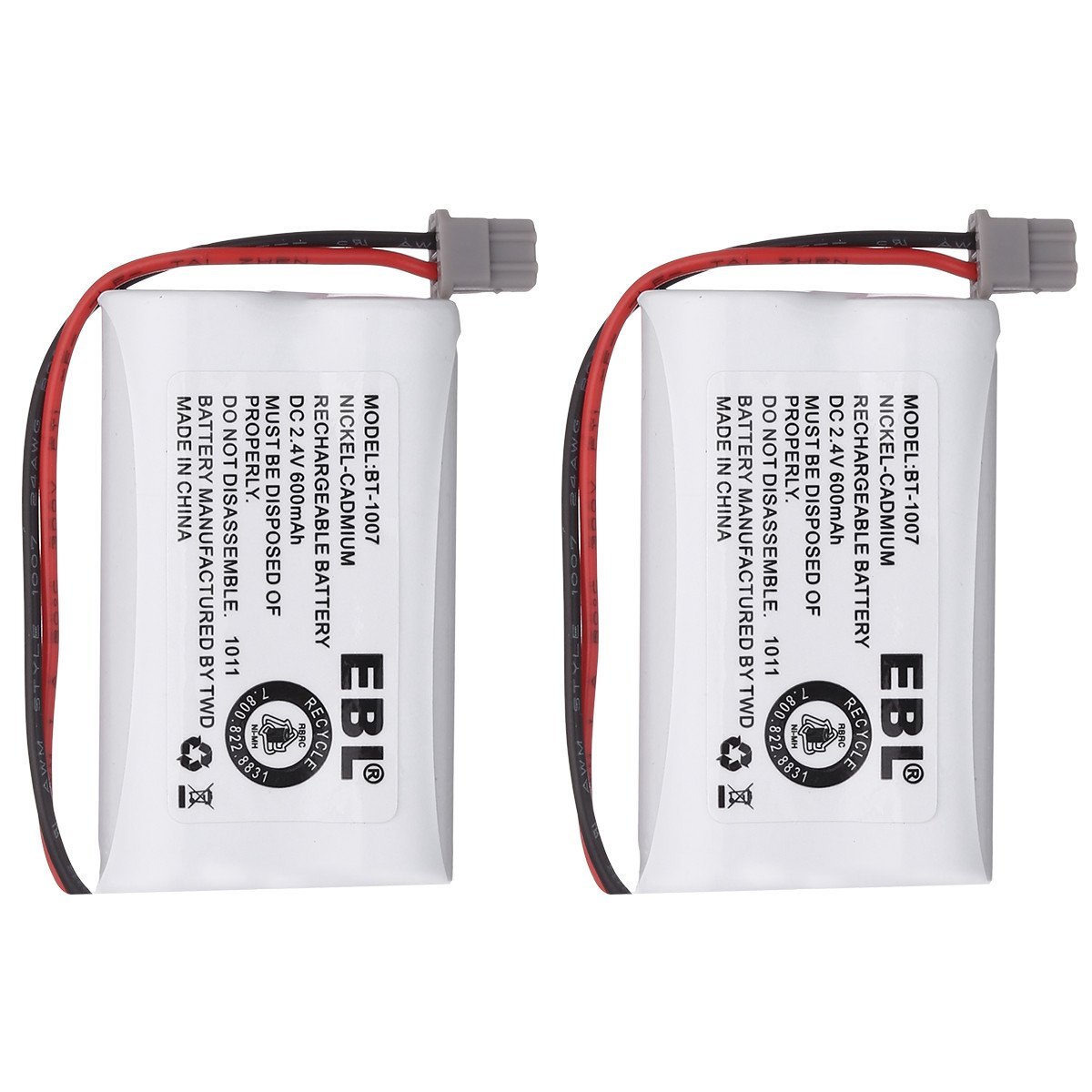 Caution:
Do not try to disassemble these batteries.
Do not dispose of these batteries in fire.
Only charge these batteries with specified charger.
Don't store these batteries in temperature over 60℃.
Batteries should be charged befure first use.
Keep these batteries away from children.
Certified Brand Products
The EBL series universal batteries such as AA/AAA/9V/C/D/18650/26650 rechargeable batteries, and cordless phone batteries, are widely used in most household devices. And the high-quality batteries have all been officially certified by CE and ROHS, which guarantees the high quality and performance.