Product Description
1500mAh Replacement Battery for Panasonic Cordless Phones
The Ni-MH battery has high efficiency and multiple protection from over charge, over discharge, over heating issues.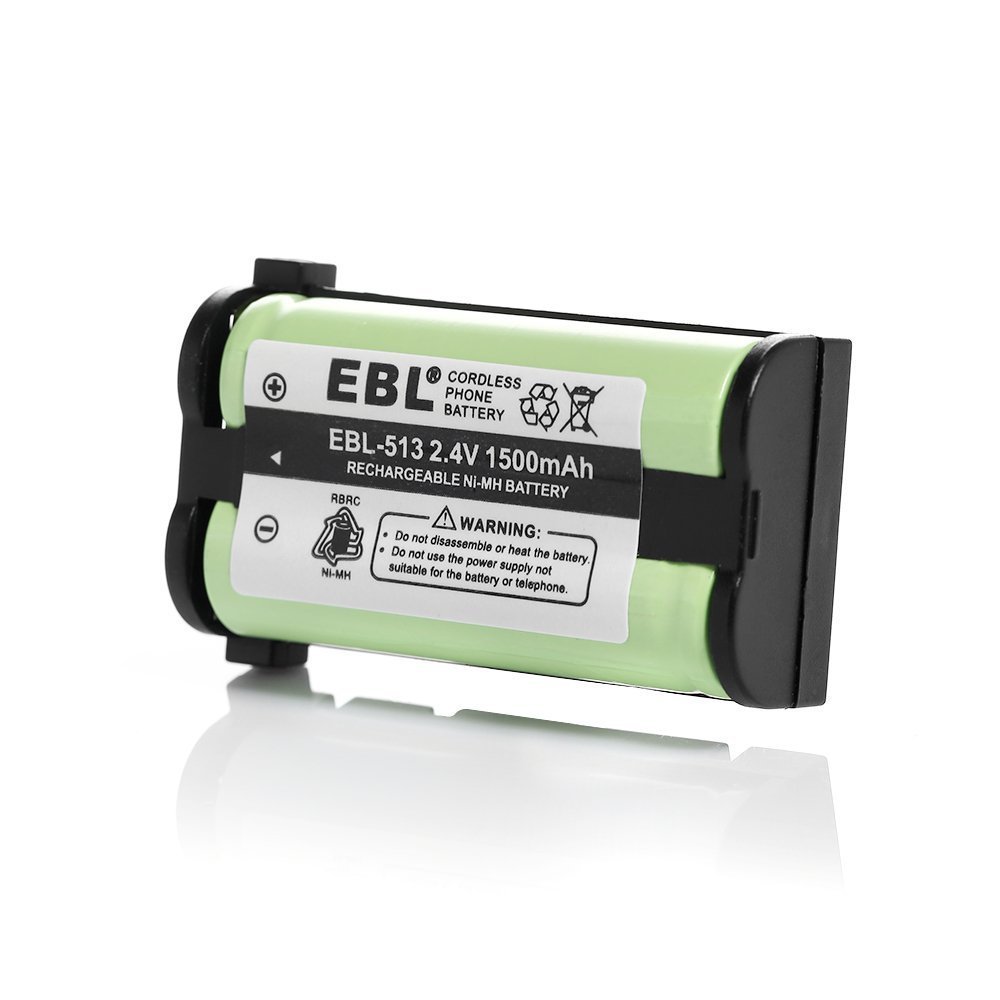 Rechargeable Cordless Phone Battery
100% brand new and high quality replacement battery for cordless phones.
Upgraded Ni-MH replacement battery features the same performance with original battery.
Package includes 1 pack 1500mAh, 2.4V rechargeable Ni-MH battery for Panasonic cordless phones.
The replacement battery can be freely charged without memory effect.
The Ni-MH battery has good protection against over charge, over discharge, over heating and short circuit issues.
Battery Specification:
Brand: EBL
Capacity: 1500mAh
Voltage: 2.4V
Battery Type: NI-MH
Color: Green
Certified Brand Products
The EBL series universal batteries such as AA/AAA/9V/C/D/18650/26650 rechargeable batteries, and cordless phone batteries, are widely used in most household devices. And the high-quality batteries have all been officially certified by CE and ROHS, which guarantees the high quality and performance.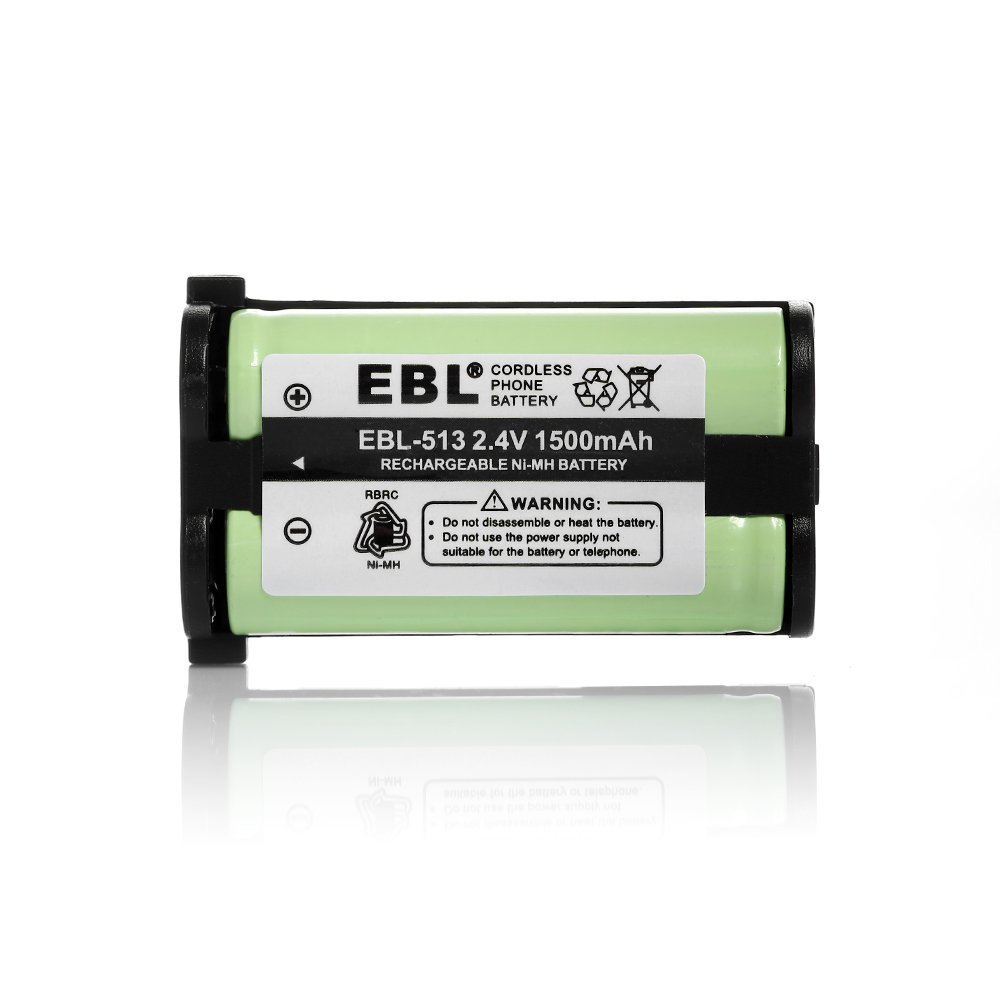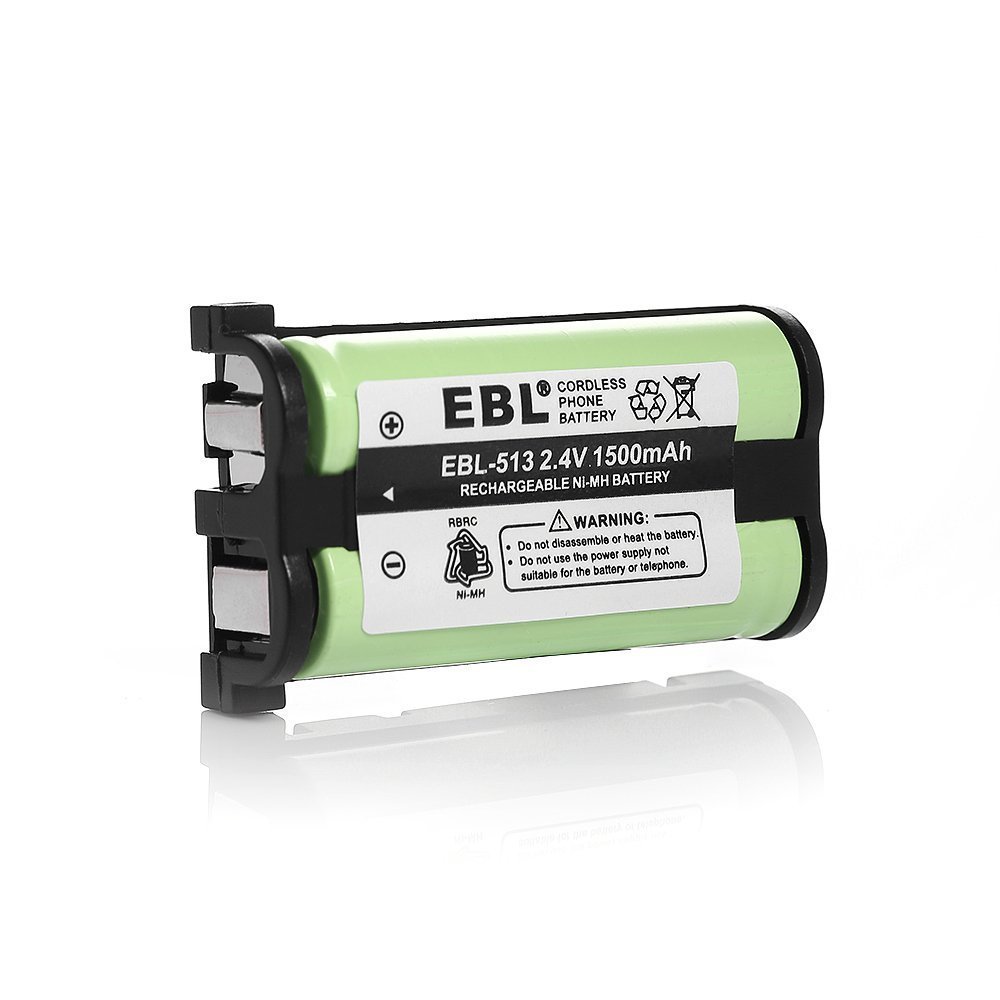 Battery Compatibility:
Again & Again: STB-513 STB513
Battery Barn: BAT-516 BAT516
Battery Biz: B-7014 B7014
Dantona: BATT-513 BATT513
Empire: CPH-489 CPH489
GE: 26423 86423 TL26423 TL-26423
Interstate Batteries: ATEL0002 TEL0002
Lenmar: CB0-513 CB0513
Panasonic: HHR-P513 HHR-P513A HHR-P513A1B HRR-P513A1B KX-TG2208 KX-TG2208B KX-TG2208W KX-TG2214 KX-TG2214B KX-TG2214S
KX-TG2214W KX-TG2216 KX-TG2216FV KX-TG2216RV KX-TG2216SV KX-TG2224 KX-TG2224W KX-TG2226 KX-TG2226BV KX-TG2226SV KX-TG2226WV
KX-TG2235 KX-TG2235B KX-TG2235S KX-TG2238 KX-TG2238S KX-TG2248 KX-TG2248S KX-TG2249S KX-TG225 KX-TG2258 KX-TG2258S KX-TGA226S
KX-TGA228S N4HHEPA00001 TYPE 27 HHRP513 HHRP513A HHRP513A1B HRRP513A1B KXTG2208 KXTG2208B KXTG2208W KXTG2214
KXTG2214B KXTG2214S KXTG2214W KXTG2216 KXTG2216FV KXTG2216RV KXTG2216SV KXTG2224 KXTG2224W KXTG2226 KXTG2226BV
KXTG2226SV KXTG2226WV KXTG2235 KXTG2235B KXTG2235S KXTG2238 KXTG2238S KXTG2248 KXTG2248S KXTG2249S KXTG225
KXTG2258 KXTG2258S KXTGA226S KXTGA228S
Radio Shack/Tandy: 23-967 43-9030 RS-230-0967 23967 439030 RS2300967