Product Description
6MF5 Lead Acid Battery: Advanced AGM
&

Oxygen Recombination Technologies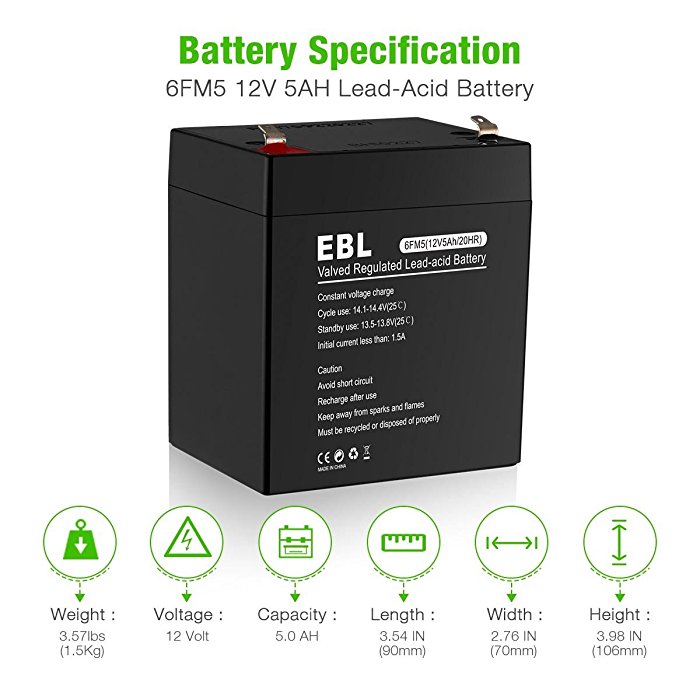 2V 5AH Rechargeable Lead Acid Battery:
The well-built rechargeable lead acid battery is rated at 6V and 5Ah capacity for high performance.
The lead acid battery has great longevity because of the efficient, safe built-in battery cells and well-designed plates and electrolyte.
EBL uses advanced Absorbent Glass Mat, AGM technology together with oxygen recombination technology for the battery to work perfectly as power supply.
The battery container is made of durable ABS material for better protection.
Lead Acid Battery Applications:
Uninterruptable Power Supply(UPS)
Electric Power System(EPS)
Emergency Light
Emergency Backup System
Railway Signal
Aircraft Signal
Alarm and Security System
Electronic Apparatus and Equipment
Communication Power Supply
DC Power Supply
Auto Control System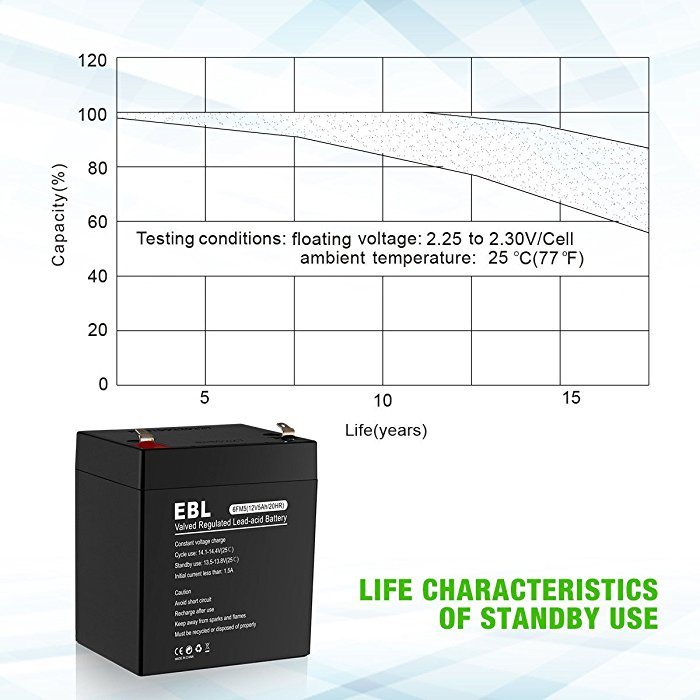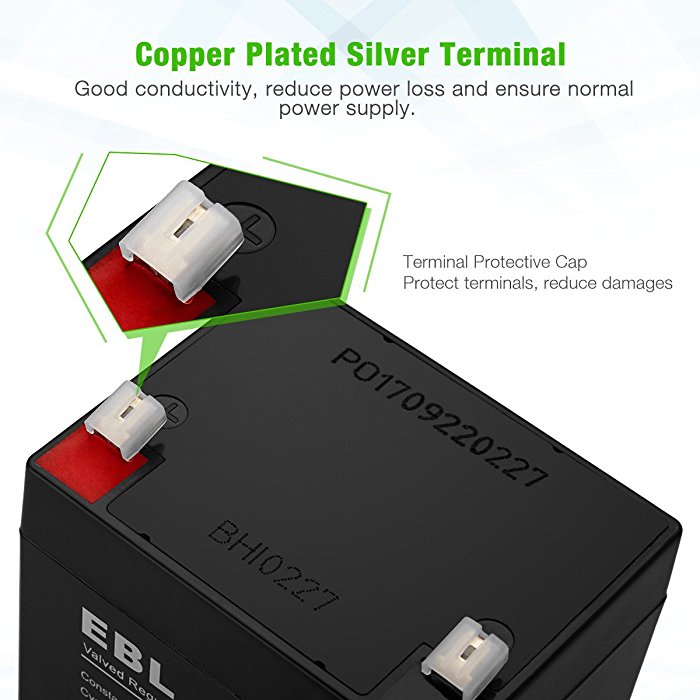 Lead Acid Battery Specification:
Nominal Voltage: 12V
Rated Capacity (20Hr rate): 5Ah
Dimensions: 3.54 * 2.26 * 4.17 inches
Weight: Approx.3.57 lbs
Self Discharge Rate:
After 3 months Storage: 91%
After 6 months Storage: 82%
After 12 months Storage: 64%