Product Description
EBL 10 Pcs CR2032 Cell Watch Battery , 3 Volt Lithium Battery CR2032
Low self-discharge for longer service life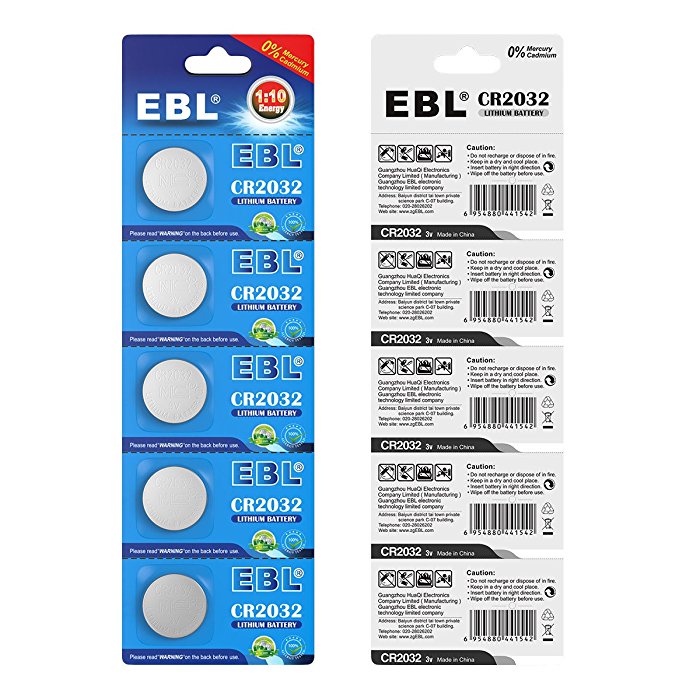 Eco-friendly Lithium Coin Cell Battery
High Quality: EBL DL2032 ECR2032 CR2032 3V lithium button cell battery has long power life and excellent performance for your devices.
The 3V button cell battery can be widely used in many small electronics, watches and more other devices.
Safe Bettery Cells: These reliable battery cells can be used freely and safely without getting too hot.
Wide Compatibility: They are compatible with a wide range of devices, including BR2032, DL2032, ECR2032 2032 etc.
These primary cell batteries are non-rechargeable.
Reliable Coin Cell Batteries
EBL has a large collection of rechargeable and non-rechargeable batteries for various applications and devices.
The batteries feature long battery life, great reliability and low self discharge.
EBL offers a long-term product warranty for its batteries.
These small button batteries are very useful in a great many electronics and devices, such as keyless entry, heart rate monitors, glucose monitors, toys, flashlights and remotes.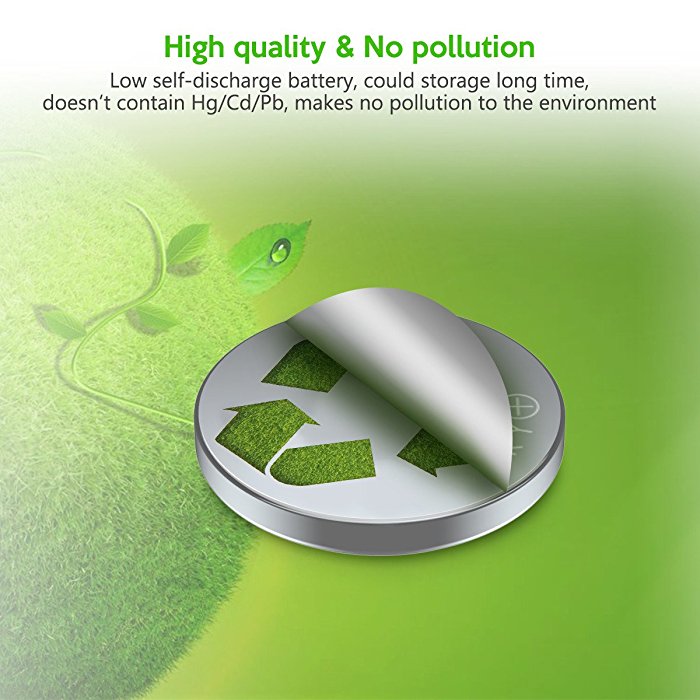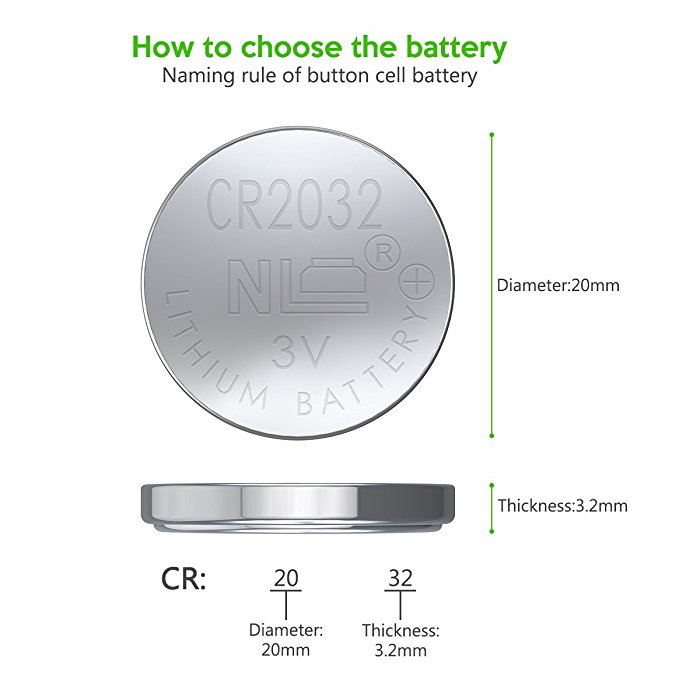 Warning
Do not store the batteries near heat sources.
Keep them in a dry and cool place.
Insert the batteries in right direction to avoid reversed polarity.
Do not dispose of these batteries in fire.