Product Description
EBL 1.5V AAA Lithium Batteries , Long Lasting 8 Pack AAA Batteries
Advanced anti-leakage technology: the 1.5 V AAA battery is safe to be use and stored for a long period of time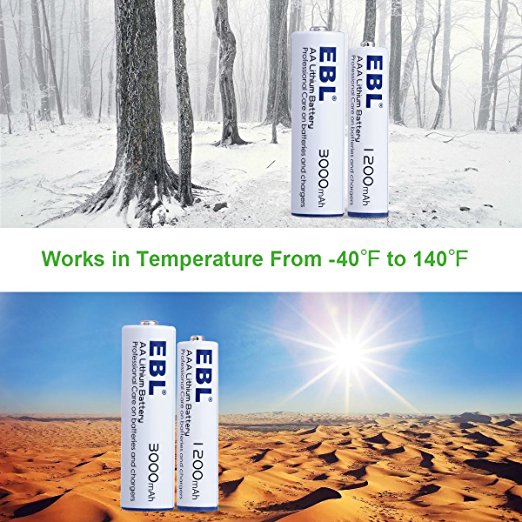 Long Lasting AAA Batteries:

The AAA batteries with great porformance can work normally under temperatures: -40 to 140F.
The environmentally-friendly batteries have super long storage life span, up to 10 years.
Long Lasting AAA batteries: up to 6x in battery life compared with alkaline batteries.
Advanced anti-leakage technology: the batteries are safe to be use and stored for a long period of time.
33% as light as standard alabline batteries, the portable batteries come with a durable battery case for easy carrying.
Certified Brand Products

The EBL series universal batteries such as AA/AAA/9V/C/D18650 rechargeable batteries, are widely used in most household devices. And the high-quality batteries have all been officially certified by CE and ROHS, which guarantees the high quality and performance.
Wide Application:
The EBL AAA lithium batteries are greatly designed for enhanced performance for high drain applications such as: R/C controller detector, emergency location transmitters and beacons, paintball guns, GPS, LED lighting devices and other portable high drain digital electronics.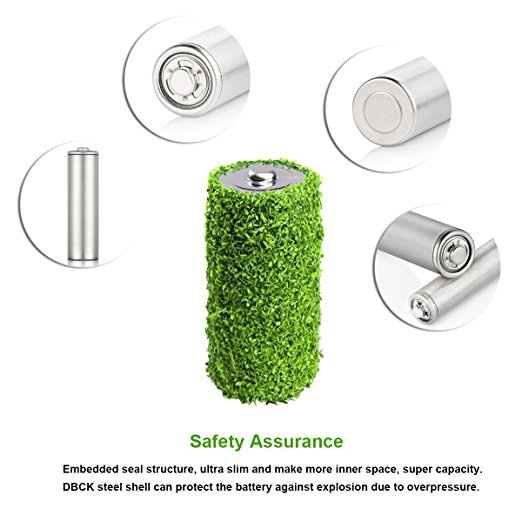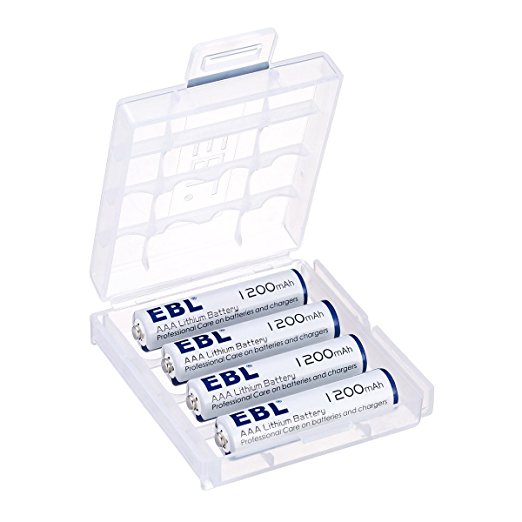 Eco-friendly AAA Batteries with High Performance

These AAA batteries work perfectly for digital cameras, handheld GPS, flashlight and more devices. They feature super long lasting battery life, up to 6x as long as standard alkaline batteries. They are engineered to have a long period of time, up to 10 years for storage without reducing the battery capacity and performance. The AAA Lithium batteries have high intensity to effectively avoid battery leakage under high temperature, humidity and during long time storage.
Specification:
Brand Name: EBL
Capacity: 1200mAh
Size: 8 Pack AAA
Voltage: 1.5 V
Package Contents:
AAA Lithium Batteries *8
Battery Storage Case