Product Description
Durable Waterproof 9V Battery Storage Case Hard Rubber Material 2-Pack
Keep your rechargeable 9V batteries well organized and safe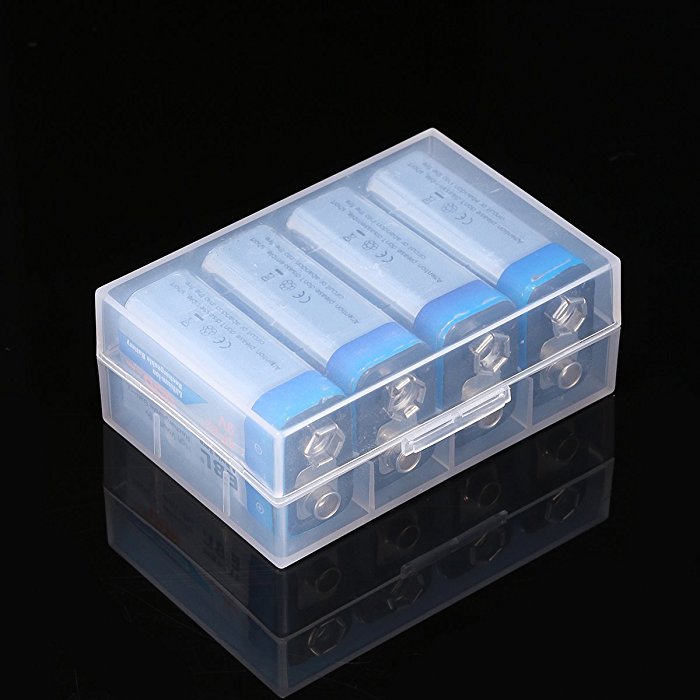 Durable 9V Battery Storage Case
These useful battery storage boxes cases are made of highly insulating hard rubber material for battery storage and protection.
The small battery storage containers are specially made for 9V rechargeable batteries.
Each case is able to store 1 to 4 pieces of 9V batteries.
The case effectively protects 9V batteries from everyday wear and tear, and moisture for better batter life.