Product Description
Household Battery Storage Boxes , Battery Organizer Storage Case
Keep your batteries and charger well organized and safe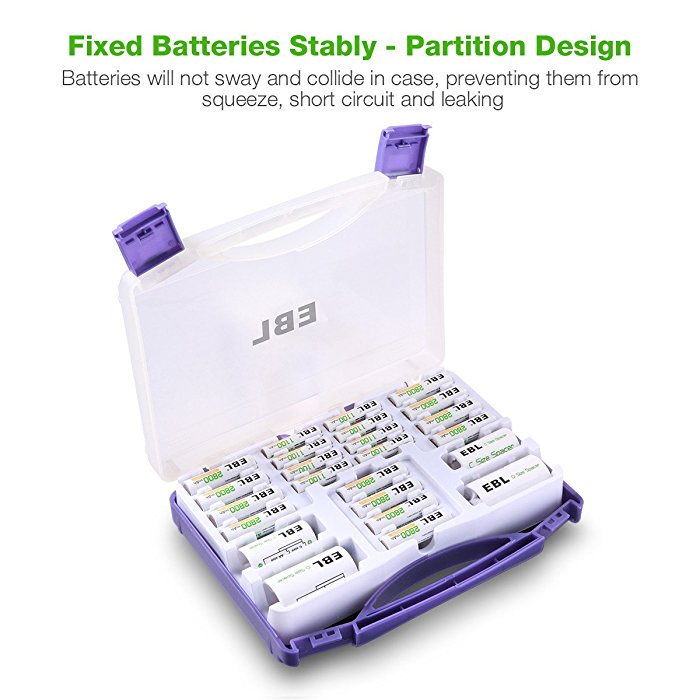 Exquisite Battery Case
The multi-battery storage case is built to be solid, quality and beautiful. It keeps your rechargeable batteries and charger kit safe and sound, tidy and neat. Thanks to the perfect layout inside, you can store your batteries into each corresponding slot. The battery slots are made to be perfectly fit for batteries of different sizes, including AA, AAA, D, C, and charger slot. The battery storage case is greatly space-saving and well-organized for battery storage and protection in your daily life.
Well-Made Durable Storage Case for Batteries
This battery organizer storage case is a big family sized battery organizer which can contain up to 8 pcs of AA cells, 4 pcs of AAA cells, 2 pcs of D cells, 2 pcs of C size spacers and 1 battery charger. The household battery storage box helps you keep your rechargeable batteries and charger in a safe place for better battery maintenance. The case is made of sturdy, durable material. The insulating material is able to protect your batteries from leakage or other damages. It's also a useful organizer for batteries. When you need to use batteries, convenient get to the case. It makes your life more effortless.