Product Description
Double USB Classic Power Bank Lightweight Portable Charger 16000mAh
Ideal for most smartphones and tablets, iPhone, Samsung Galaxy Phones, HTC, LG, Huawei Smartphones and Google Nexus etc.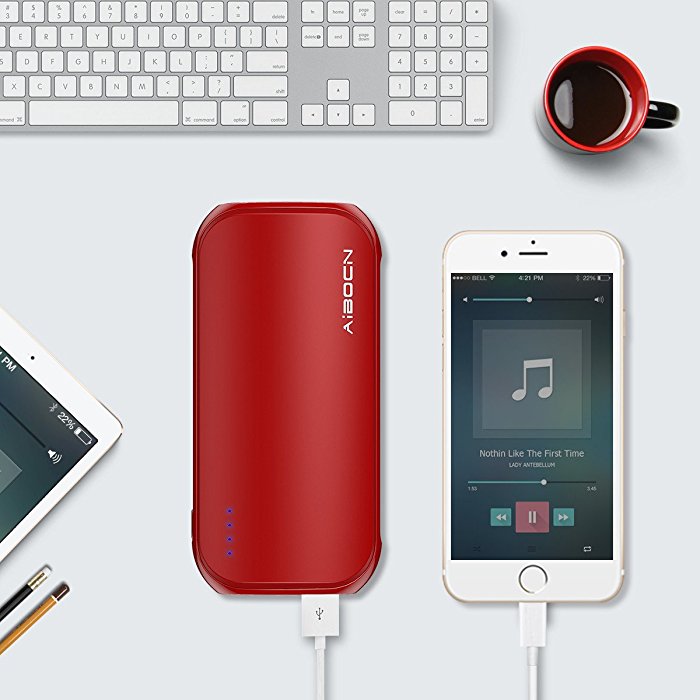 Exquisite Power Bank with High Capacity
This Aibocn 16000mAh has a stylish Christmas red design. The trendy power bank comes in handy. It's compact and portable with a small size 1.2 x 5.5 x 2.7 inches. Depiste small size, the power bank has high capacity, up to 16000mAh. When it's fully charged, it's able to give an iPhone 6s up to 6 charges, or 3 charges for a high capacity cell phone like Galaxy S7. This compact power bank is a typical high output power bank with dual USB port design. The 2 USB ports, 2.1 amps output current per port, allow you to charge 2 devices simultaneously.
Quick Input and Output
The fast charge battery pack has a quick input port, up to 2 amps charging current rated. You can charge the power bank fully without the need to wait for a long time. The powerful power bank can charge 2 of your devices at fast speed, due to the 2.1 amps for each port. The power bank for mobile phone can be widely used for most popular smartphones, tablets and other USB-enabled devices on the market.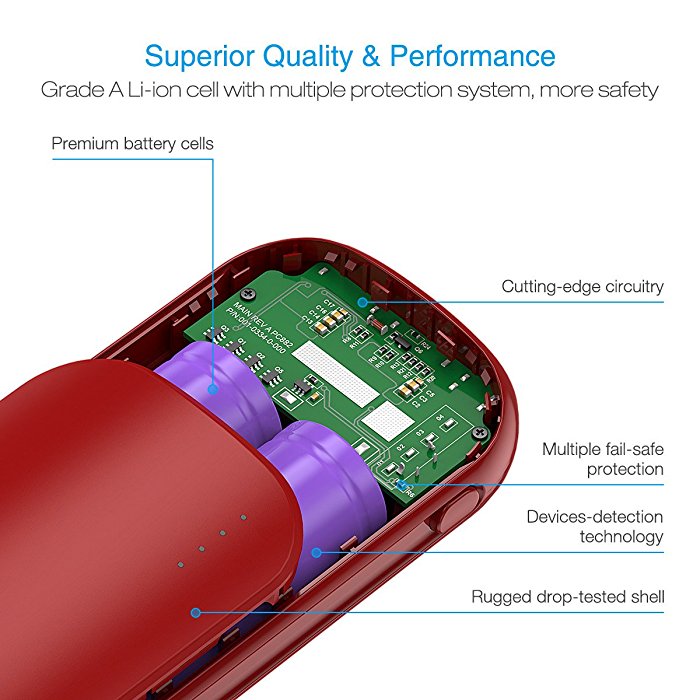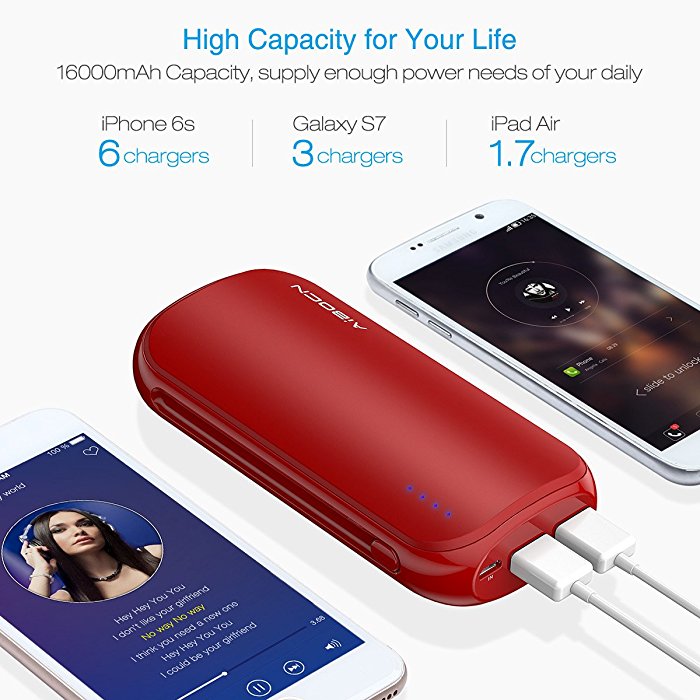 Safe Power Backup for Mobible
This Aibocn lightweight portable charger charges your devices fast. And it has perfect protection thanks to the high quality Lithium-ion battery built in. The battery has powerful efficiency and safety, allowing you to charge your smartphones, tablets and other devices for a long time without worrying about getting too hot. The portable compact power bank is equipped with intelligent protection to keep itself and your devices safe from overcharge, over discharge, unstable current or voltage, and short circuit. The power bank is able to turn itself off for protection when it detects unusual charging status.