Product Description
Ultra Slim 3 Port USB C Adapter Hub , Tablet / Macbook USB C Hub
Anodized Alloy, Compact and Lightweight for Mac, PC, USB Flash Drives and Other Devices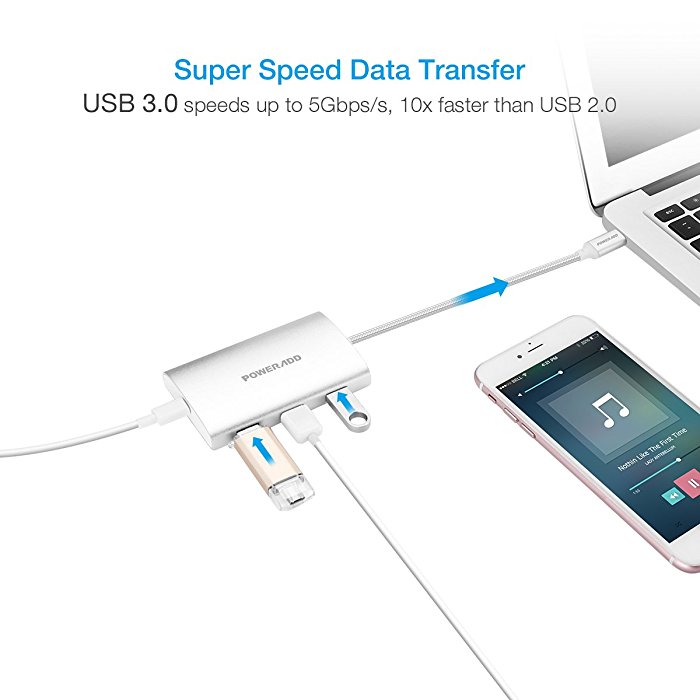 Portable USB C Hub
3-port Expansion USB Hub: 3 USB ports are available for your Macbook, Mac/PC, Tablet, USB Flash Drive with paralleled style and great performance.
Ultra-slim Design: Compact and portable USB hub can charge MacBook and transfer data with multi USB ports for more peripherals.
High Speed Data Transfer: This USB 3.0 and PD 2.0 Data Hub is 10X as fast as USB 2.0 hubs, making your work more productive.
Aluminum Alloy Body: With premium aluminum alloy, sandblasting and baking finish, the durable USB hub features sturdy casing and more efficient heat dissipation.
Wide compatibility: This USB Type C Hub comes in handy for your Mac and PC computers, and is also widely compatible with smartphones, tablets, flash drives, printers etc.
Compact 3-in-1 USB 3.0 Type C Hub
This USB Type-C hub has 3 USB 3.0 output ports and 1 type C charging port, which meets the need to charge MacBook, transfer data and expand multi USB ports for USB-enabled devices simultaneously. This USB C hub has a compact and lightweight design. It weighs in at 2.7 ounces, with 0.5 inch thickness. This portable charging hub is easy to carry wherever you go.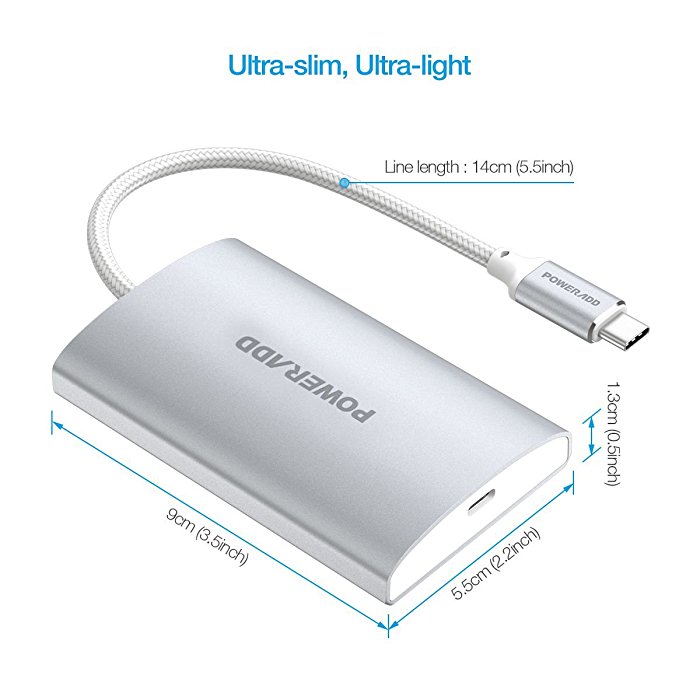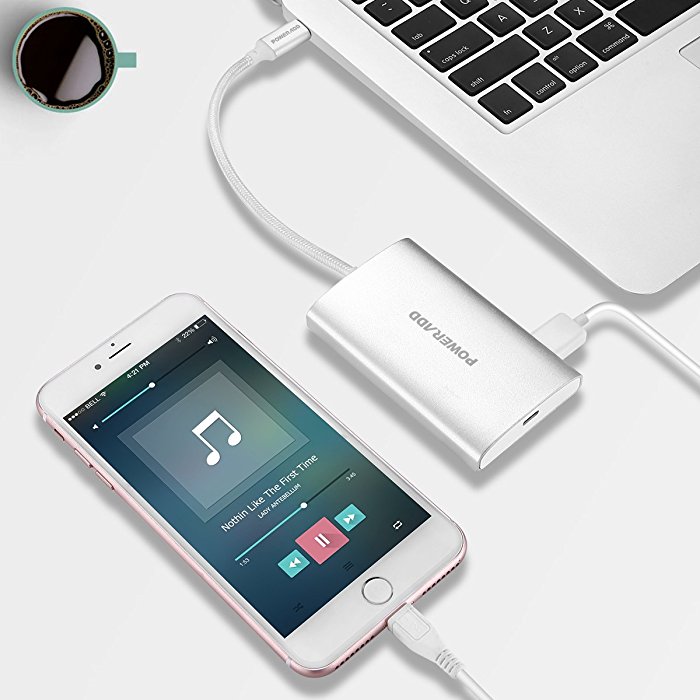 Ultra Slim 3-Port USB Hub
PD 2.0 Power Delivery: Type-C 20V/3-3.25A (Max) 60-65W
Output: USB 3.0*3  5V/1.5A (Max)
Compatibility:
This USB C hub has excellent performance in high speed data transfer, offering up to 5 Gbps through three ports, which is surprisingly 10 times as fast as USB 2.0 hubs.
Support OTG Technology
This Type-C Hub supports OTG and it can transfer data between mobile devices even with no host. It's a great unit for data backup for U Disc, USB flash drive, mobile phone, tablets etc.