Product Description
Portable Power Bank for iPhone Samsung Galaxy Tablets and More Other USB Devices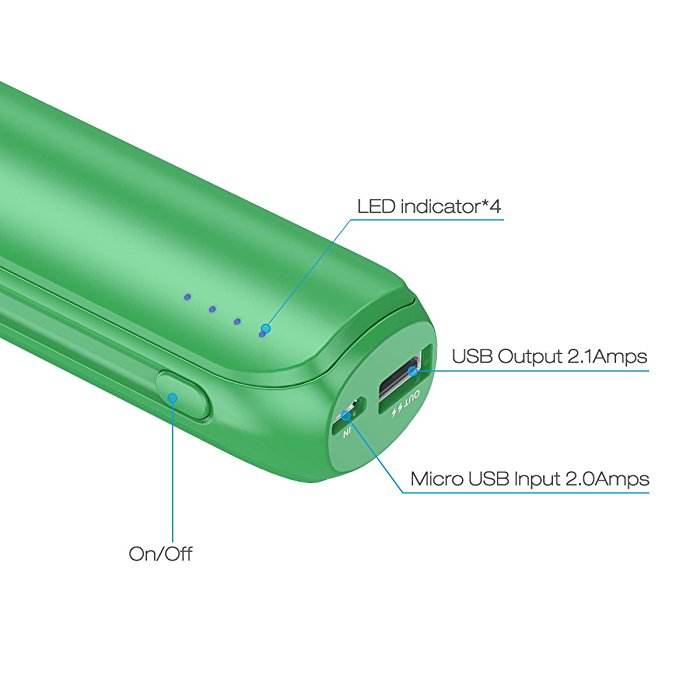 Portable Power Bank:
Aibocn Mini Power Bank has a brand-new, stylish design. The ergonomic long shape fits in palm perfectly.
This stylish power bank allows you to enjoy quick charge with a quick USB ouput port, up to 2.1 amps.
The battery charger comes in handy. It has a compact and small size 5.5 x 1.6 x 1.2 inches.
The portable power bank is rated at 8000mAh battery capacity. It holds quite a few charges for your devices.
The mini power bank helps you charge your cell phone safely with protection from overload, over heat and short-circuit.
Rapid Smart Charger:
Due to the advanced fast charging technology from Aibocn, this power bank has 2.1 amps' output charging current and 8000mAh built-in battery. The fully charged power bank can charge your iPhone about 3 times and a half. When you are outside, your cell phone battery is running low, connect the USB cable, and your cell phone will be fully charged in a while.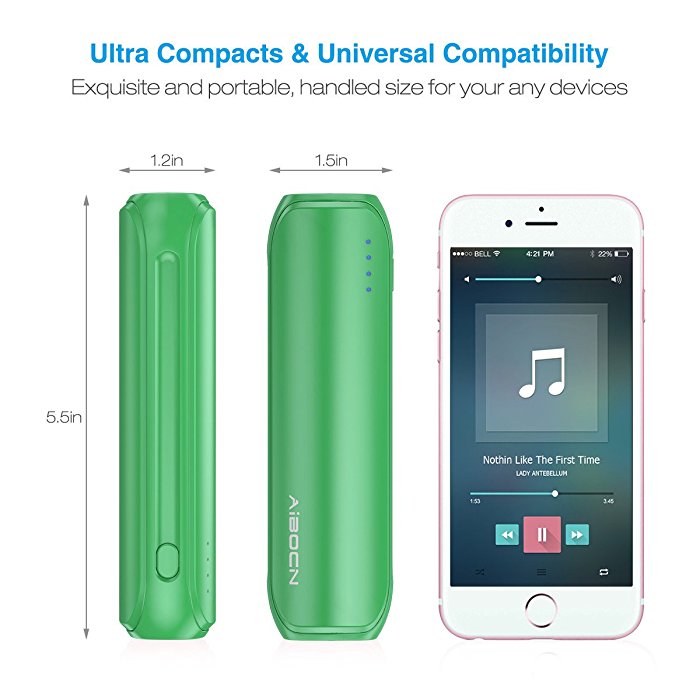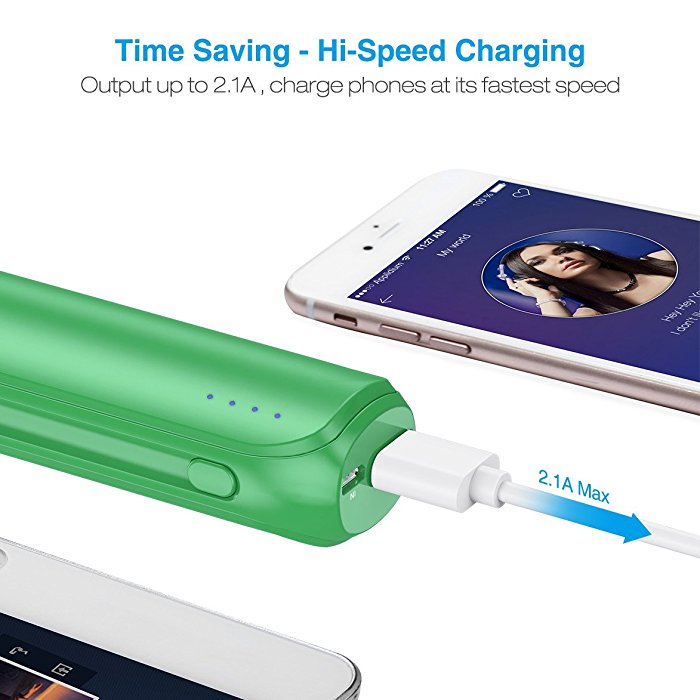 Fast Charging Charger:
The mini power bank has high capacity 8000mAh, which helps hold a few charges for your smartphone and other USB devices. When the portable charger is fully charged, it's able to charge an iPhone more than 3 times. You can quickly charge the power bank fully with its quick input port 2.0A. The charger will charge your devices impressively fast with the 2.1A USB output port.