Product Description
1 x 2 HDMI Hub-HDCP Passthrough for Ultra HD 4K 3D 1080P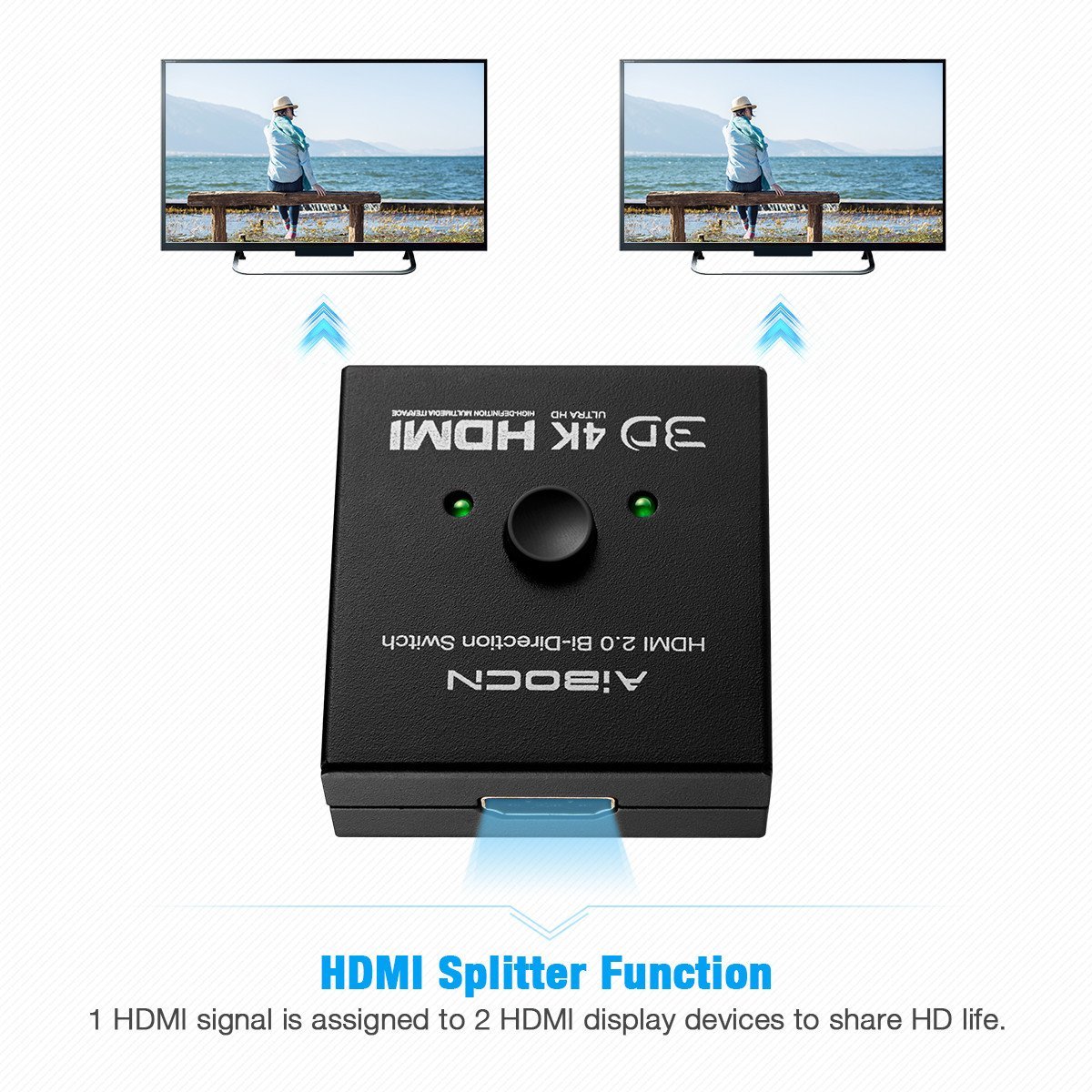 HDMI Splitter and Switcher:
This HDMI Bi-direction splitter can split 1 HDMI source to 2 HDMI displays at the same time.
It also works as a HDMI switcher that can switch 2 HDMI sources to 1 HDMI display.
The spiltter and switcher widely supports digital audio formats, DTS-HD/Dolby True HD/ LPCM 7.1/DTS/Dolby-AC3/DSD master audio.
For definitions, it widely supports 576i/576p/720p/1080i/1080p/4k Resolution & 3D, Deep color 30bit, 36bit, 48bit per pixel.
Output video: HDMI 1.4a + HDCP1.0/1.1/1.2/1.3; input video signal: 0.5-1.0 volts p-p; input DDC signal: 5 volts p-p(TTL).
This splitter comes with a 5V AC adapter for more conveniences in use.
4K Be-Direction Switch/Splitter:
This HDMI splitter and switcher is a multipurpose HDMI accessory. It supports HD 4K*2K, 3D for HDTV, PC, DVD, STB and more. It can be used as an HDMI splitter and also an HDMI switcher for HDMI display connection. This switch and spilitter is designed to work for HDMI devices, such as PC, X-box, STV/Blu-ray, HD player, PS3/4 and other devices and display. Moreover, the HDMI splitter has an integrated chip to optimize the high definition quality.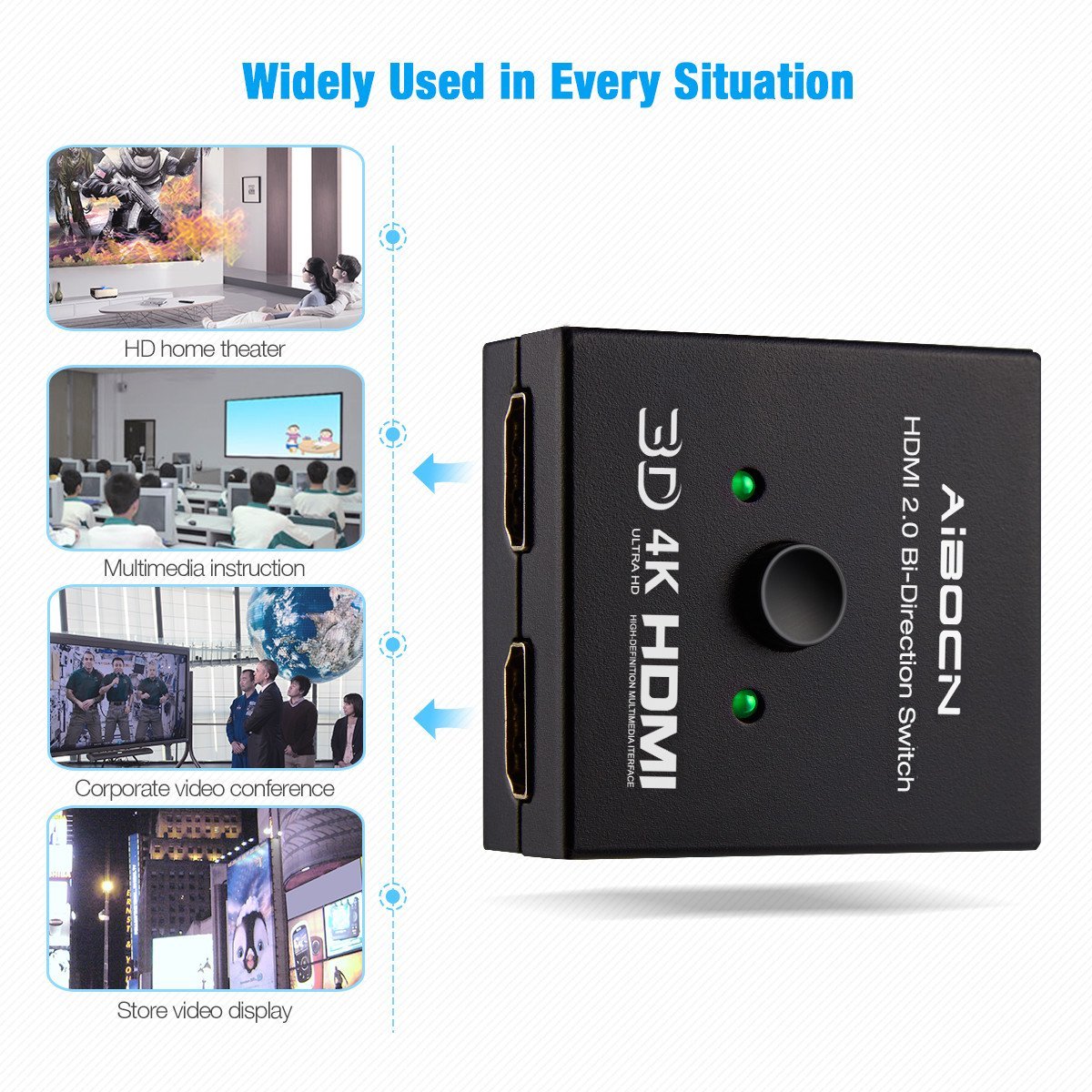 HDMI Splitter/Switcher Specification:
Max Single Link Range: 4K x 2K@60Hz Max
Output Video: HDMI 1.4a + HDCP1.0/1.1/1.2/1.3
Resolutions DTV/HDTV: 576i/576p/720p/1080i/1080P/4K
Support Deep Color: 30bit, 36bit, 48bit per pixel
Dimensions: 52 * 49 * 22mm
Weight: 66.4g
LED Display: Green
Operating Temperature: 0°C ~ 40°C / 32°F ~ 104°F
Storage Temperature: -20°C ~ 60°C / -4°F ~ 140°F
Maximum Operation Current: 15mA