Product Description
5 Pack Replacement Batteries for Uniden
2.4V 1400mAh, upgraded rechargeable Ni-MH batteries Cordless Phones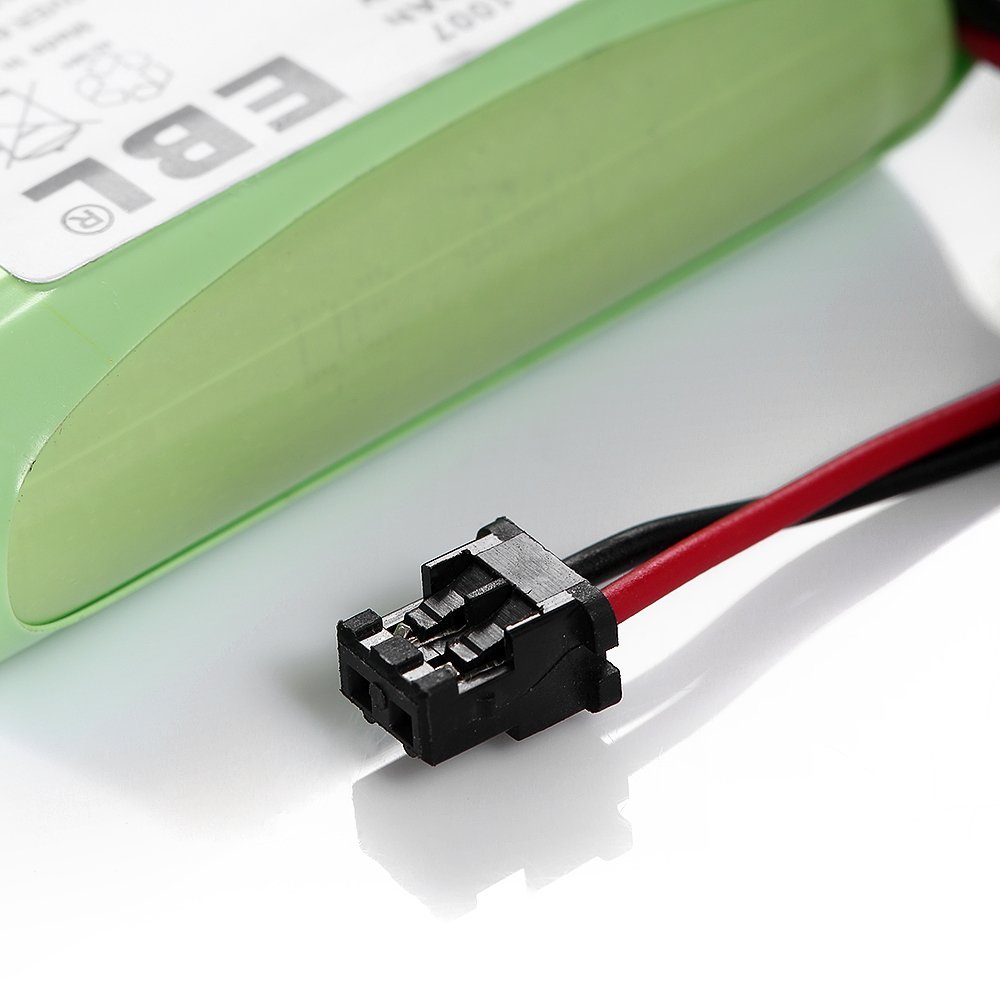 Safe and Reliable Cordless Phone Batteries
Upgraded Ni-MH replacement battery features the same performance with original battery.
Package includes 5-count 1400mAh, 2.4V rechargeable Ni-MH batteries.
The replacement batteries still keep 85% of capacity after being stored for 1 year.
Fully compatible with Uniden BT1007 BT1015 BT904 BP904 BBTY0707001 DECT1480 DECT1560 DECT1580, GE, Panasonic, Vtech etc.
Battery Specification:
Brand Name: EBL
Capacity: 1400mAh
Color: Fruit Green
Voltage: 2.4V
Battery Type: NI-MH
Certified Brand Products
The EBL series universal batteries such as AA/AAA/9V/C/D/18650/26650 rechargeable batteries, and cordless phone batteries, are widely used in most household devices. And the high-quality batteries have all been officially certified by CE and ROHS, which guarantees the high quality and performance.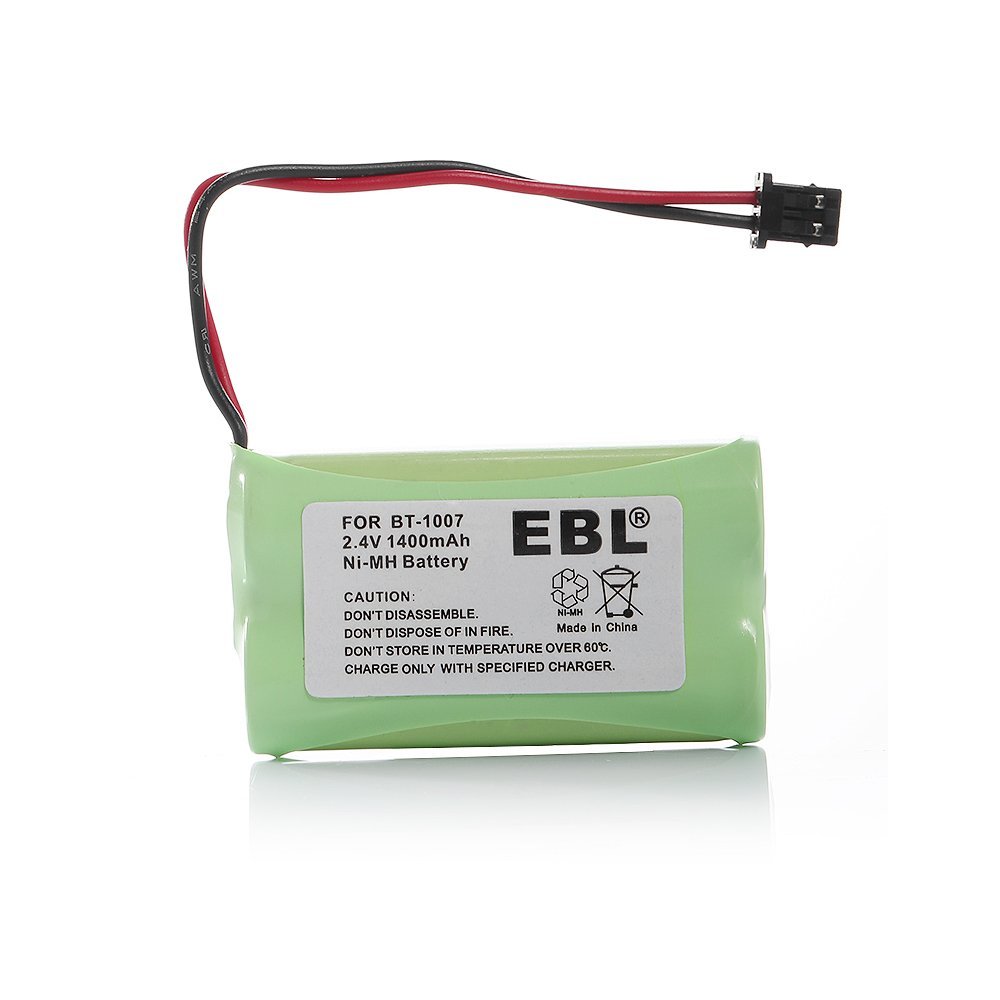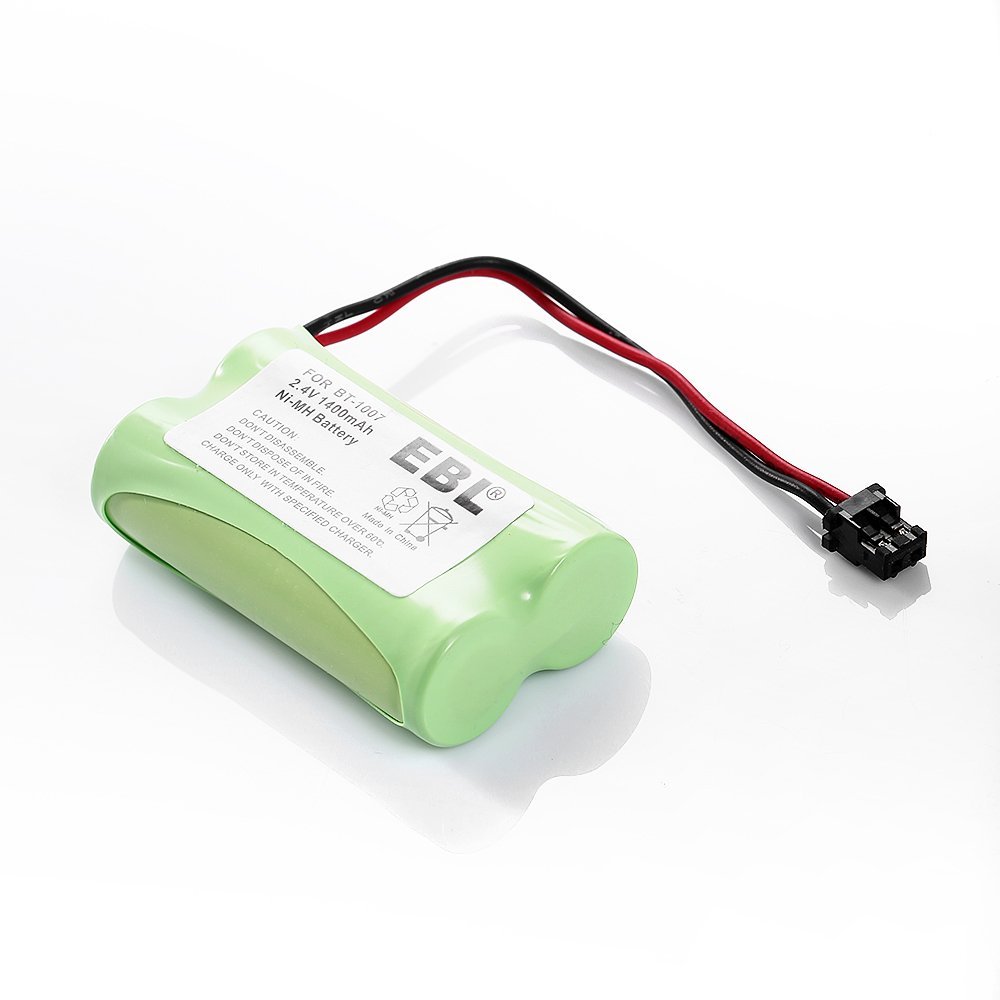 Battery Compatibility:
GE: 1833916, 26602, TL26602
Panasonic: HHR-P506, HHR-P506A, HHR-P506A1B, HHR-15F2G1, KX-TG2000B Handset, KX-TG4000B Handset, KX-TGA200, KX-TGA200B, KX-TGA4000B, KX-TGA400, KX-TGA400B, KX-TGA420B, PQHHR150AAZ1, PQHHR150AA21, PQP506SVC, Type 17, MHP506A, HSCO506, HSCOC06 Radio Shack/Tandy: 23-9096, 43-3533, 43-3534, 43-3541, 43-3542, 43-3543, ET-3533, ET-3534, ET-3541, ET-3542, ET-3543
Uniden: BT904, BP904, BT1007, BT1015, BBTY0460001, BBTY0510001, BBTY0624001, BBTY0700001 BBTY0651101, CEZAi2998, DCX150, DECT1500, EXP370, EXP370A, EXP370CS, EXP371, EXP371A, EXP3710, EXP380, EXP4540, EXP4541, EXP970, EXP971
Vtech: VT-62-9116B