Product Description
40W Foldable Solar Power Bank , Smartphone / Tablet Solar Charger
5V/USB + 18V/DC: Portable Foldable Solar Battery Charger  for you to carry around effortlessly, and get your USB and DC devices charged outdoors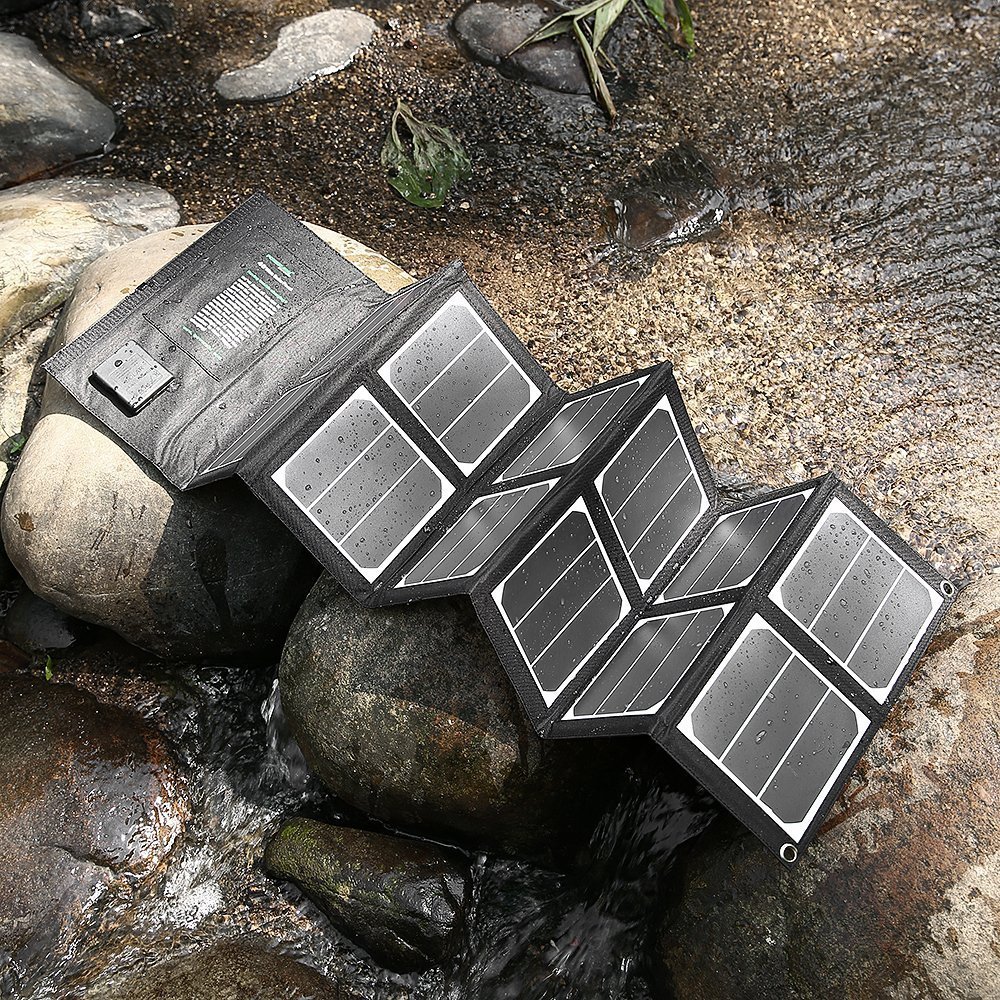 Overwhelming Efficiency 40W Solar Charger:

The highly efficient portable solar panel charger is notable for its 22% solar conversion rate by means of high-tech SUNPOWER solar arrays. With a 2A output(MAX), it's able to generate enough power and feed your devices well.
Durability & Conveniences:
The foldable solar charger is well equipped with water-proof and weather-resistant canvas, making itself most suitable for outdoor environment. The portable solar battery charger weighs in at only 2.4 pounds with a 12.6 x 6.5 x 0.8 inches size, with an eyehole hook for attaching. This fine charger pack is definitely durable and convenient.
Voltage Regulator Lightweight Solar Charger

Unique voltage regulator stabilizes voltage and current during charging, and prevents devices from getting damaged. This unique voltage regulator in this solar charger will greatly prolong battery life.
Reliable Quality & Safety
This solar penal is certified by FCC, RoHS and CE. It has good quality and protection against short circuit and surge to keep your devices safe and long lasting.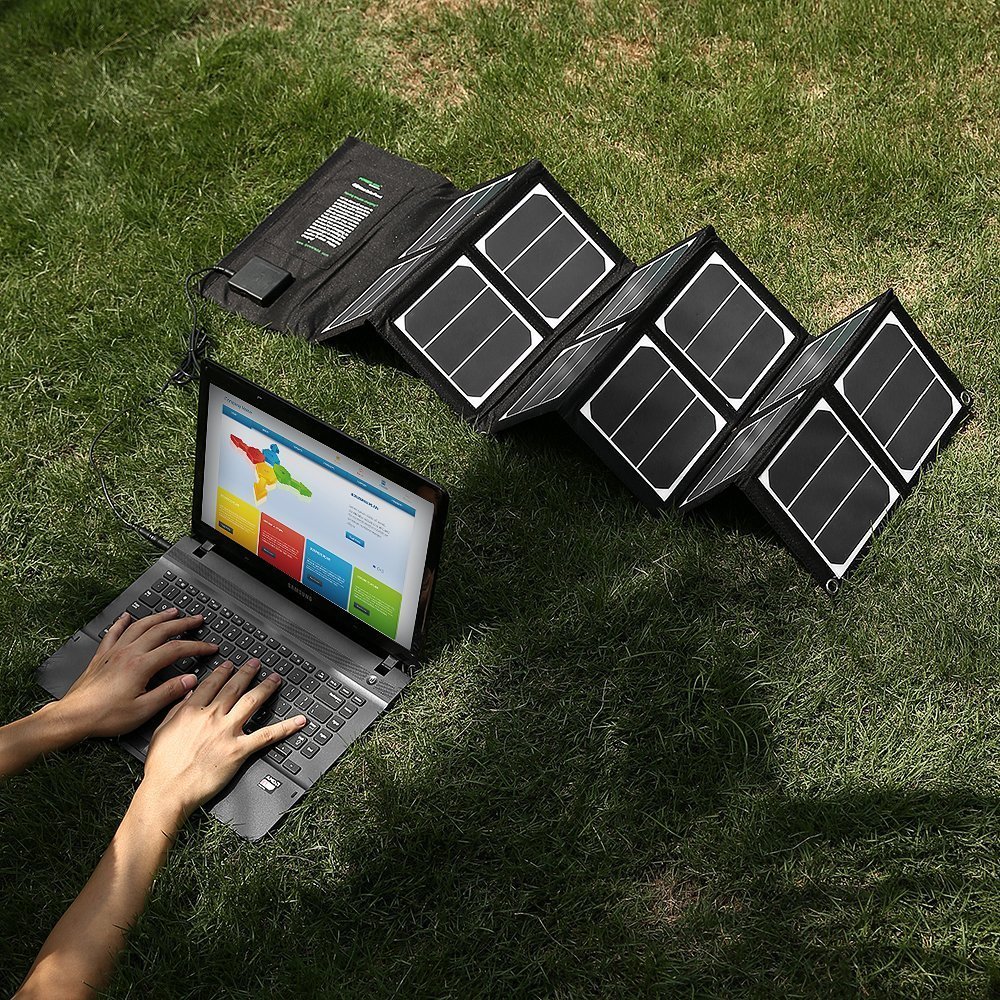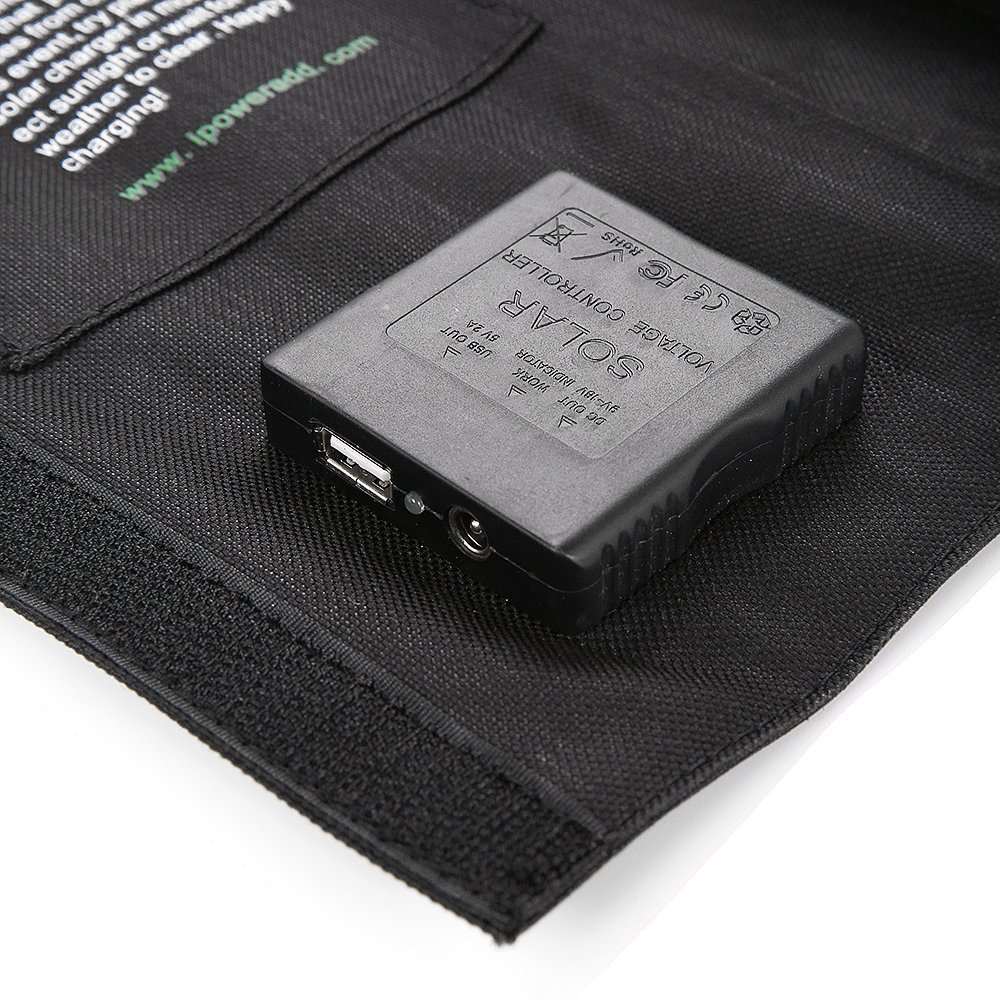 Wide Compatible Outdoor Solar Battery Charger

USB port(5V/2A) + DC output(18V/2.2A) design is widely compatible with USB devices and DC devices. 5V USB port: Smartphones, Tablets, iPod, iPad, iPad mini, external battery packs, and other 5V USB devices( except for Bluetooth devices under 50mA). 18V DC port: Charging 18V/2.1A laptops, 12V car battery and other 18V2.1A DC-powered devices.
10 Notebook Connectors:
A – 6.00*4.25 – Sony VAIO
B – 6.25*3.00 – Toshiba Satellite A105, M35
C – 5.50*2.10 – Toshiba T1950, T4700 / Acer Aspire 1200
D – 4.75*1.70 – ASUS Eee 900, 1000
E – 5.50*1.70 – Acer Aspire One AO722 AO725
H – 5.00*3.25 – Samsung N130, N310
G – 4.0*1.70 – HP Mini 1000/ 1100 Series
M – 5.50*2.10 – Lenovo Ultrabook
J – 7.40*5.00 – Dell inspiron 1525, E1505 / HP Pavilion DV6, 550, G60, Compaq CQ 60 and more other Dell or HP models
K – 7.90*5.40 – ThinkPad T60, X60, R60