Product Description
4-Pack NiMH 9V Rechargeable Battery and Charger Combo Eco-friendly
Charger for all your AA, AAA, 9V Ni-MH Ni-CD Batteries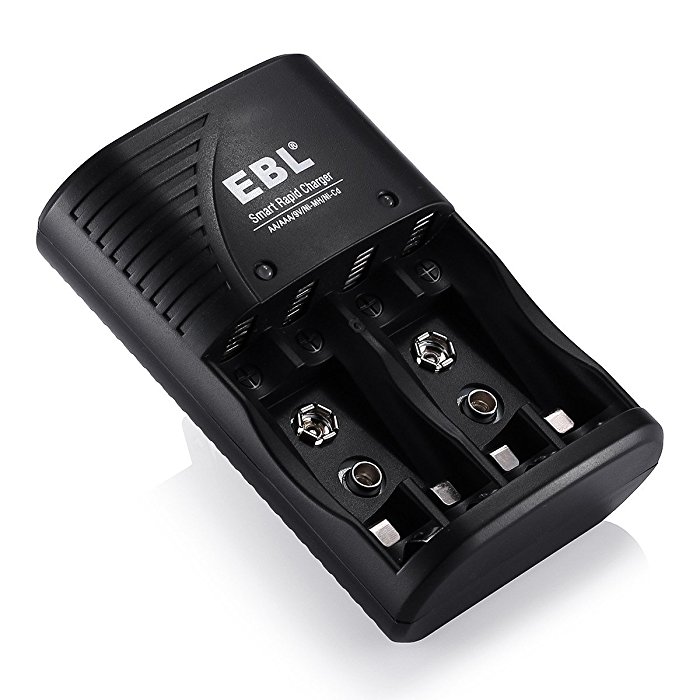 EBL 802 Battery Charger:
EBL 802 battery charger has a low-profile design with charging slots that fit 2/4 AA/AAA Ni-MH/Ni-CD rechargeable batteries in pairs, and 1/2 pieces 9V Ni-MH/Ni-CD batteries individually. EBL 802 charger can be connected to a DC socket. The battery charger has battery detection technology that enables it to turn into trickle charge when batteries are almost charged fully.
Rechargeable 9V Batteries:
These EBL 9V 280mAh Ni-MH rechargeable batteries have long recharge cycles, up to 1200 times when they are fully or partially drained. These rechargeable 9V batteries can be widely used for a great many devices, such as toys, remote controllers, handheld games and devices, 2-way radio, PDA, flashlights, clocks, electric shavers et cetera.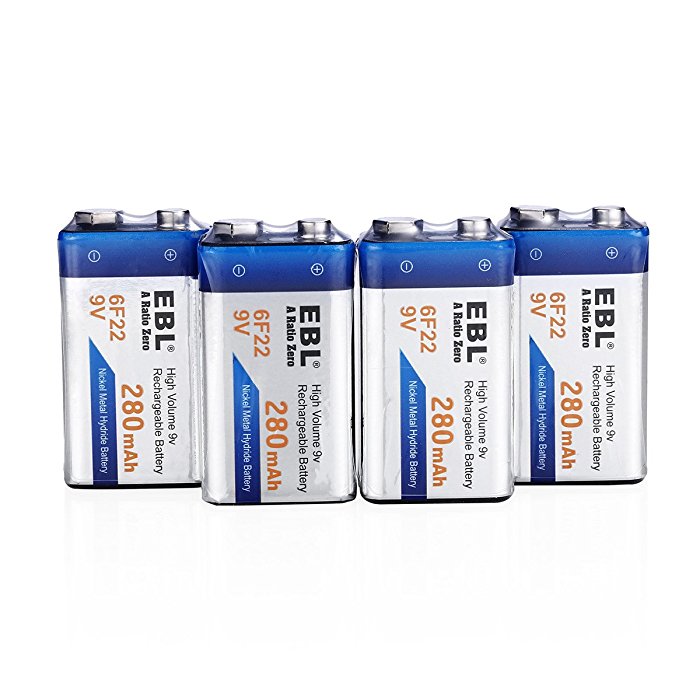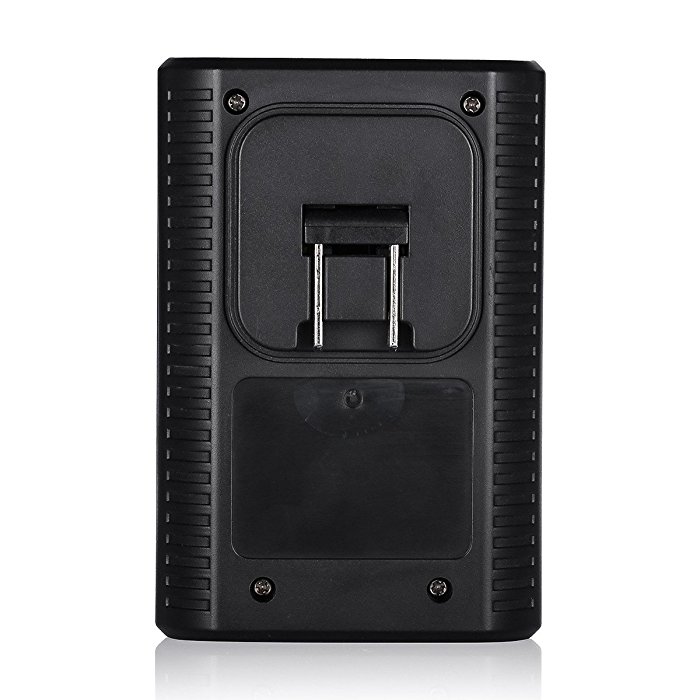 Specifications:
Brand: EBL
Input: 100-240V AC 50/60Hz
Output for AA/AAA Batteries: DC 2.4V 600-670mA
Output for 9V Batteries: 250mA at 6-7V, 140mA at 8.4V, 30mA at 9.6V
Battery Charging Rate: >80%
Battery Type: NiMH 9V Batteries
Package:
4 * EBL 280mAh NiMH 9V Rechargeable Battery
1 * EBL 802 charger