Product Description
Reliable Cordless Phone Replacement Batteries
The replacement batteries for cordless phone meet original battery's performance standards.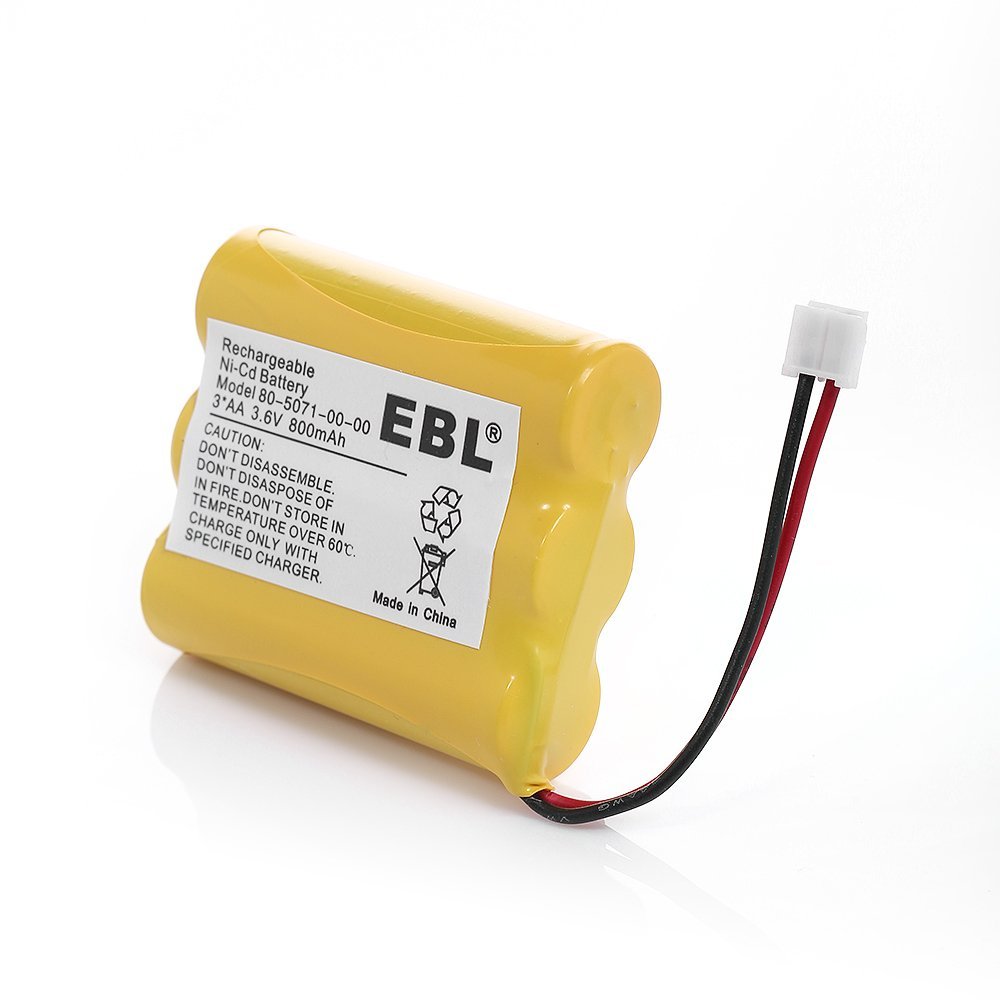 Safe and Reliable Cordless Phone Batteries
The reliable cordless phone battery is a great replacement for your cordless phone.
Voltage: 3.6V; Capacity: 800mAh; Battery Type: Ni-CD, 4-Count cordless phone batteries.
The 800mAh replacement battery lets you enjoy longer standby time and run-time for your phone.
The replacement battery's performance fully meets original battery's standards.
The Ni-CD battery is safer and more environmentally friendly and more economical than other options.
Battery Specification:
Brand Name: EBL
Capacity: 800mAh
Color:     Yellow
Voltage: 3.6V
Battery Type: NI-CD
Model: 80-5071-00-00
Certified Brand Products
The EBL series universal batteries such as AA/AAA/9V/C/D/18650/26650 rechargeable batteries, and cordless phone batteries, are widely used in most household devices. And the high-quality batteries have all been officially certified by CE and ROHS, which guarantees the high quality and performance.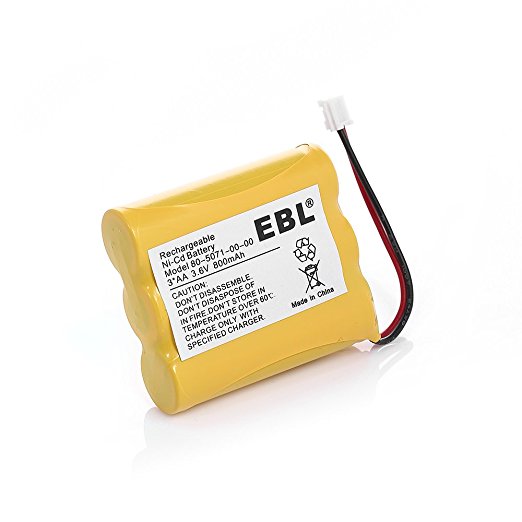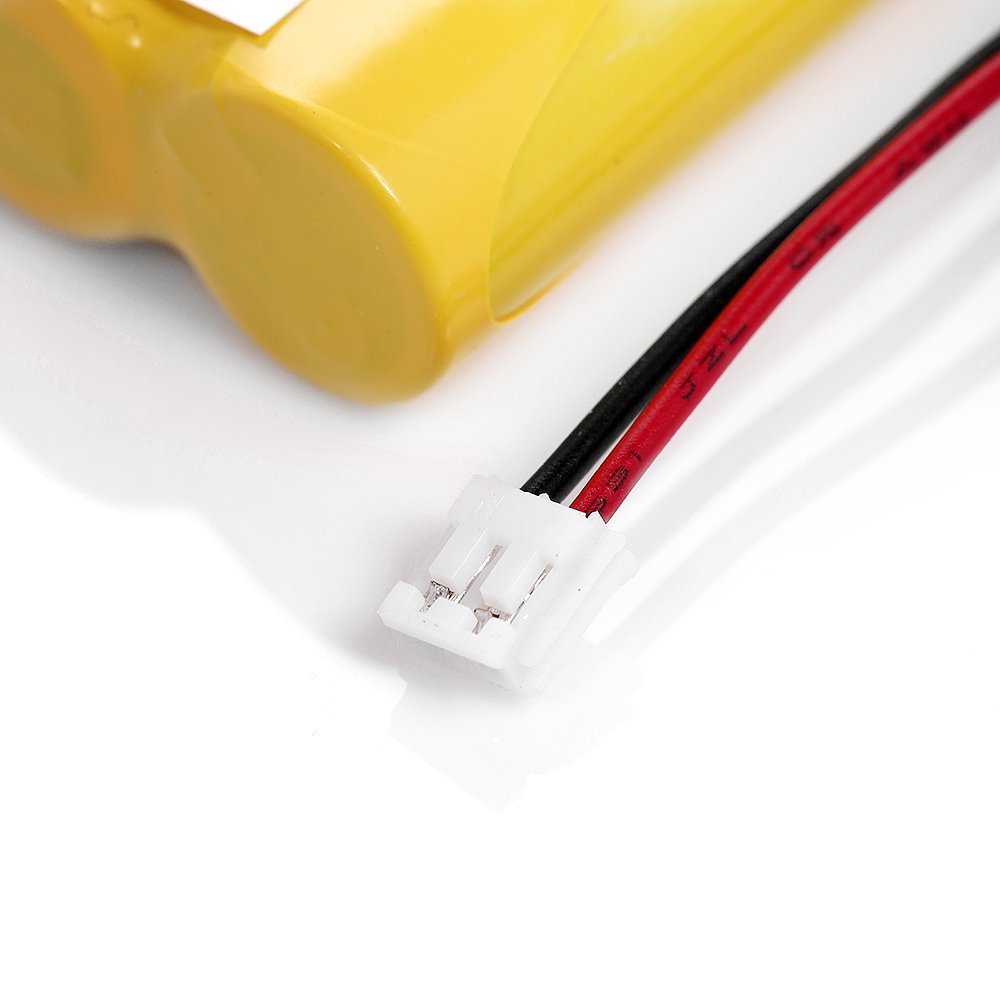 Battery Compatibility:
Motorola: E30, E31, E32, E33, C70, MA300, MA303, MA350, MA351, MA352, MA354, MA354, MA356, MA357, MA360, MA361, MA362, MD41, MD451, MD461, MD471, MD481, MD491, MA500, MA550, MA551, MA560, MA561, MA580, MA581, MD550, MD670, MD70, MD71, MD700, MD750, MD751, MD760, MD761, MD781, MD791, MD7001, MD7081, MD7091, MD481SYS, MD451SYS, Classic, Princess, MA-300, MA-303, MA-350, MA-351, MA-352, MA-354, MA-354, MA-356, MA-357, MA-360, MA-361, MA-362, MD-41, MD-451, MD-461, MD-471, MD-481, MD-491, MA-500, MA-550, MA-551, MA-560, MA-561, MA-580, MA-581, MD-550, MD-670, MD-70, MD-71, MD-700, MD-750, MD-751, MD-760, MD-761, MD-781, MD-791, MD-7001, MD-7081, MD-7091, MD-481SYS, MD-451SYS
Again & Again:STB-912, STB912
Casio:1350, 3201010, 3201012, 3201014, CP-1260, CP-1275, CP-1475, CP2070, CP2575, CP280, CP-720, CP-725, CP749, CP-750, CP760, CP820, CP850, CP1475, CP-2070, CP2575, CP2775, TC2575, TC508, TC510, TC520, TC749, TC919, TC920, TC929, TC930, TC945, C-435, CP1260, CP1275, CP1475, CP-2070, CP-2575
Empire:CPB-400D, CPH-482D, CPB400D, CPH482D
Caution:
Do not try to disassemble these batteries.
Do not dispose of these batteries in fire.
Only charge these batteries with specified charger.
Don't store these batteries in temperature over 60℃.
Keep these batteries away from children