Product Description
Aibocn Black 4 Feet USB 3.1 to USB 3.0 Cable Fast Charging Cord 2-Pack
Durable and Convenient Charging Cables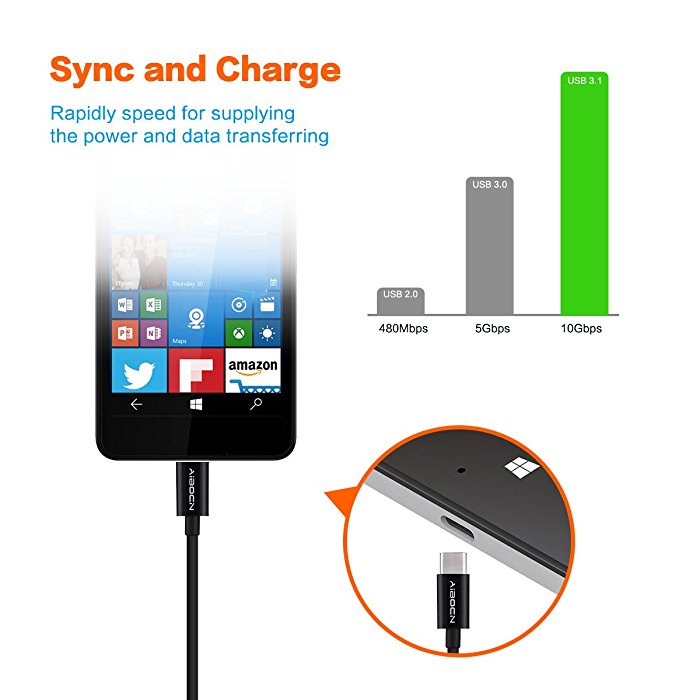 Aibocn USB 3.1 to USB 3.0 Cables:
The cable has user-friendly reversible connector for you to easily plug and unplug.
Fast charging cord 3.1 USB C, up to 10 Gbit/second, much faster than normal USB 3.0 and USB 2.0.
These cables are extremely durable with over 10000 times' bending test.
These 2 pack USB-C to USB 3.0 cables are fully compatible with Galaxy S7/S7 Edge, LG G5, MacBook, ChromeBook Pixel, Nexus 5X, Nexus 6P, Nokia N1 Tablet, OnePlus 2 etc.
Advanced USB-C Connector:
The USB-C reversible connector gives you great convenience to connect your devices without the need to the check the correct connector orientation. The cables are well-made with more than 10000 times' bending test for great durability. USB-C offers you high speed charging, up to 10 Gbit per second, and fluent data syncing.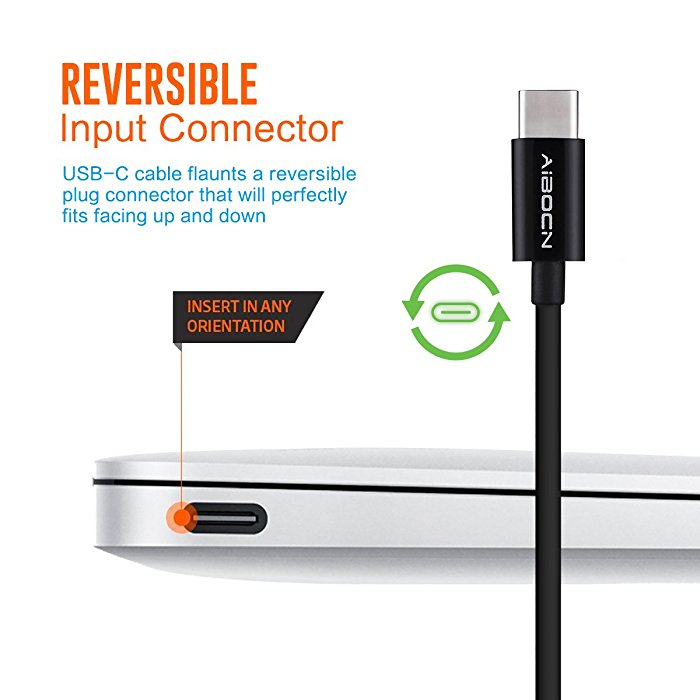 USB-C Compatible Smartphones & Tablets:
* Samsung Galaxy S7 / S7 Edge
* LG G5
* 2015 MacBook with 12″ Retina Display
* 2015 Google Chromebook Pixel
* HP Spectre x2 / Pavilion x2
* Nokia N1
* OnePlus 2
* Lenovo Zuk Z1
* Google Nexus 5X / 6P
* Google Pixel C
* Lumia 950 / Lumia 950XL