Product Description
3.7 Volt Lithium-ion Rechargeable 10440 Cell 350mAh Eco-Friendly 4 Pack
4 Pack 350mAh 3.7V 10440 Li-ion Batteries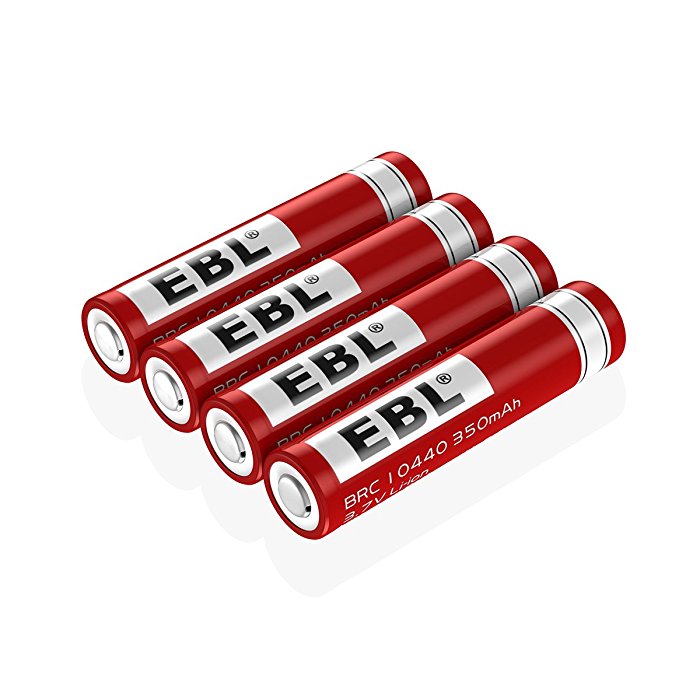 3.7 Volt Lithium-ion Rechargeable 10440 Cell
3.7V 350mAh 10440 Lithium-ion rechargeable batteries, 4 Packs
The batteries can be recharged up to 1200 times without memory effect.
They still have 75% battery capacity when not in use for 3 years due to improved low self discharge.
The 10440 batteris are ideal replacement batteries for your LED flashlight torch.
Certified Brand Products
The EBL series universal batteries such as AA/AAA/9V/C/D/18650/26650/10440 rechargeable batteries, and cordless phone batteries, are widely used in most household devices. And the high-quality batteries have all been officially certified by CE and ROHS, which guarantees the high quality and performance.
Specification:
Brand: EBL
Voltage: 3.7V
Capacity: 350mAh
Size: 10mm*44mm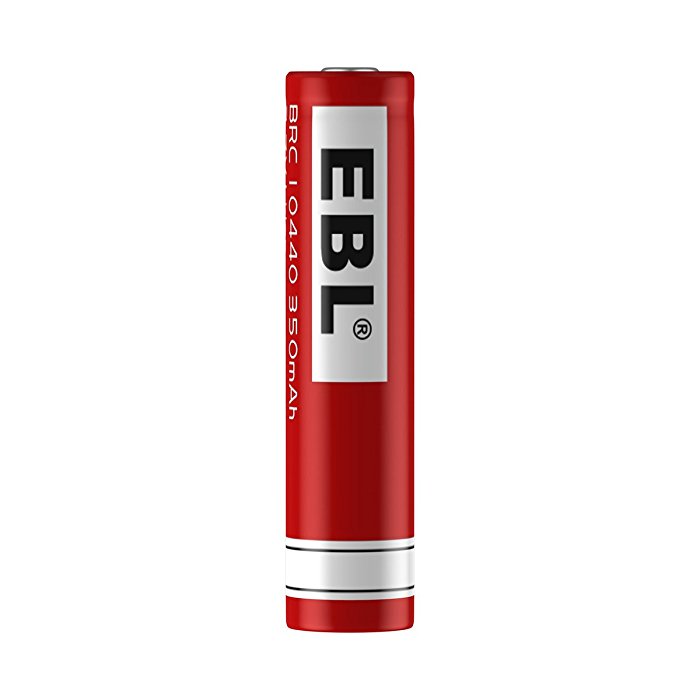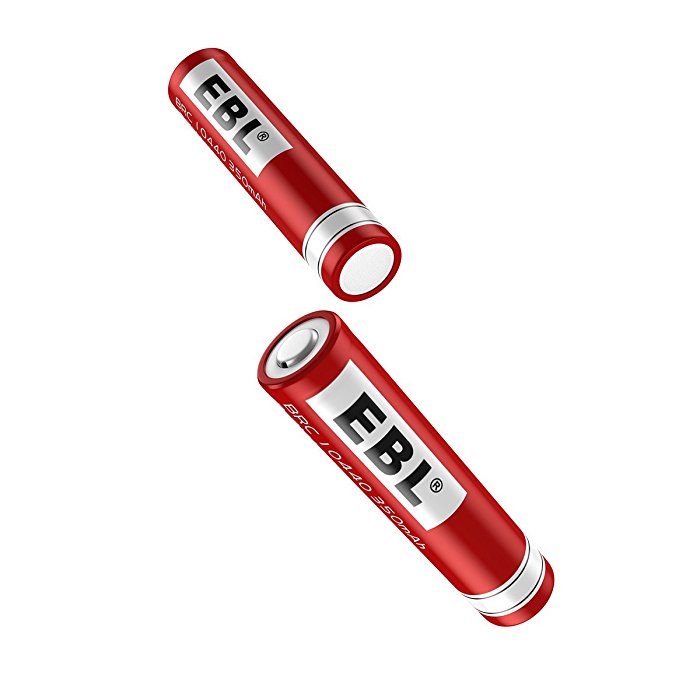 EBL Rechargeable 10440 Batteries
EBL 4 pack rechargeable Li-ion 10440 batteries are rated at 350mAh battery capacity, 3.7V. These batteries have low self discharge function that makes them keep 75% capacity even when they are not in use for over 3 years. The batteries can be recharged up to 1200 times. These 10440 batteries are great replacement for LED flashlight torch batteries.
Package:
4 Pack EBL 10440 350mAh Li-ion Rechargeable 3.7V Batteries