Product Description
280mAh EBL Rechargeable 9V Batteries, 9 Volt NiMH Rechargeable Battery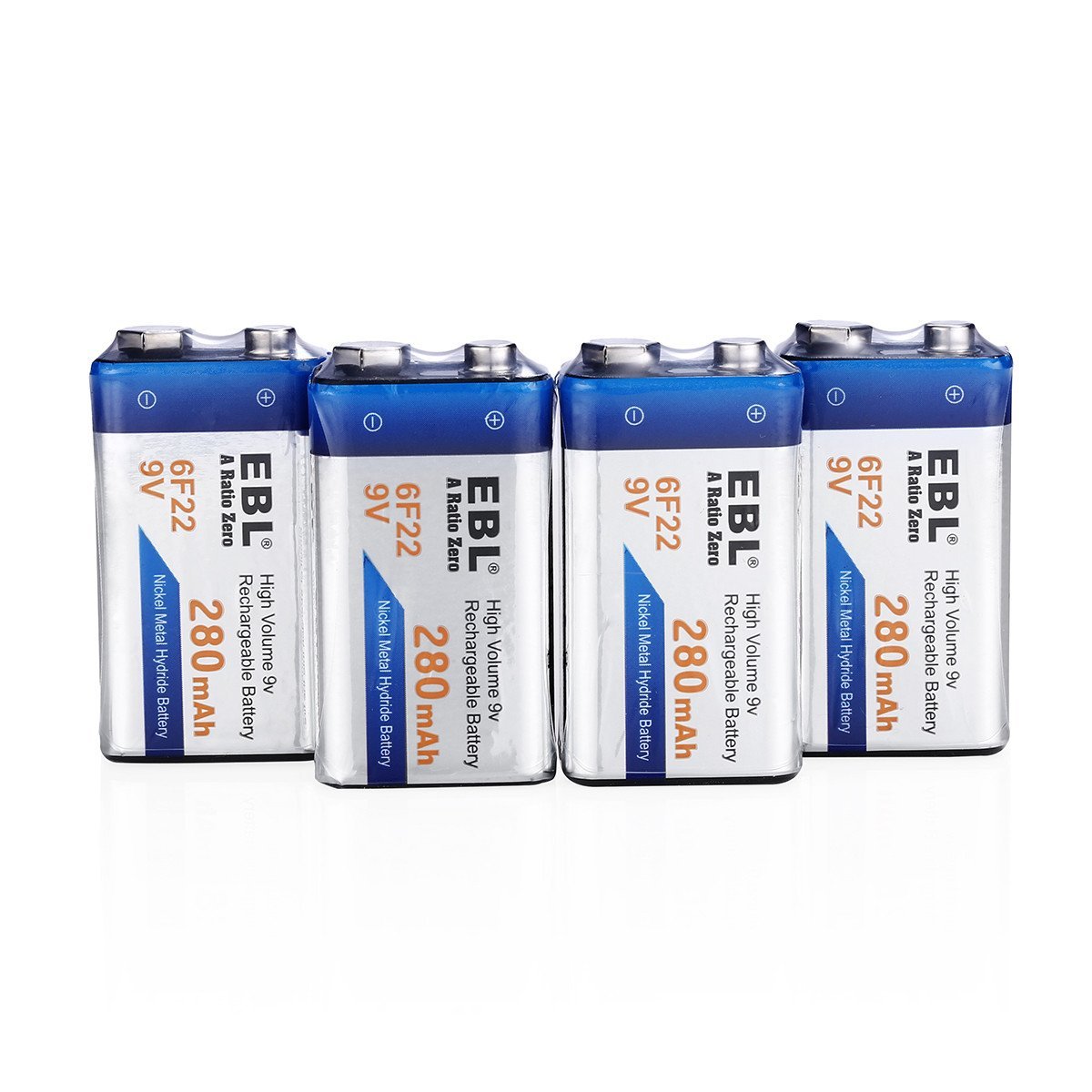 Certified Brand Products
EBL series universal batteries such as AA/AAA/9V/C/D18650 rechargeable batteries, are widely used in most household devices. And the high-quality batteries have all been officially certified by CE and ROHS, which guarantees the high quality and performance.
Excellent Performance:
The EBL 9 Volt rechargeable batteries provide maximum reliable power for the need of your devices. The high-quality pre-charged battery can be conveniently used immediately out of the package. The 9V NiMH rechargeable battery can be recharged up to 1200 times when fully or partially drained, which is extremely economical and powerful.
The advanced rechargeable 9 volt batteries provide an expected lifespan similar to that of the device in which it is used. Besides, the highly improved low self discharge makes it still maintain 75% of capacity after being stored for 3 years.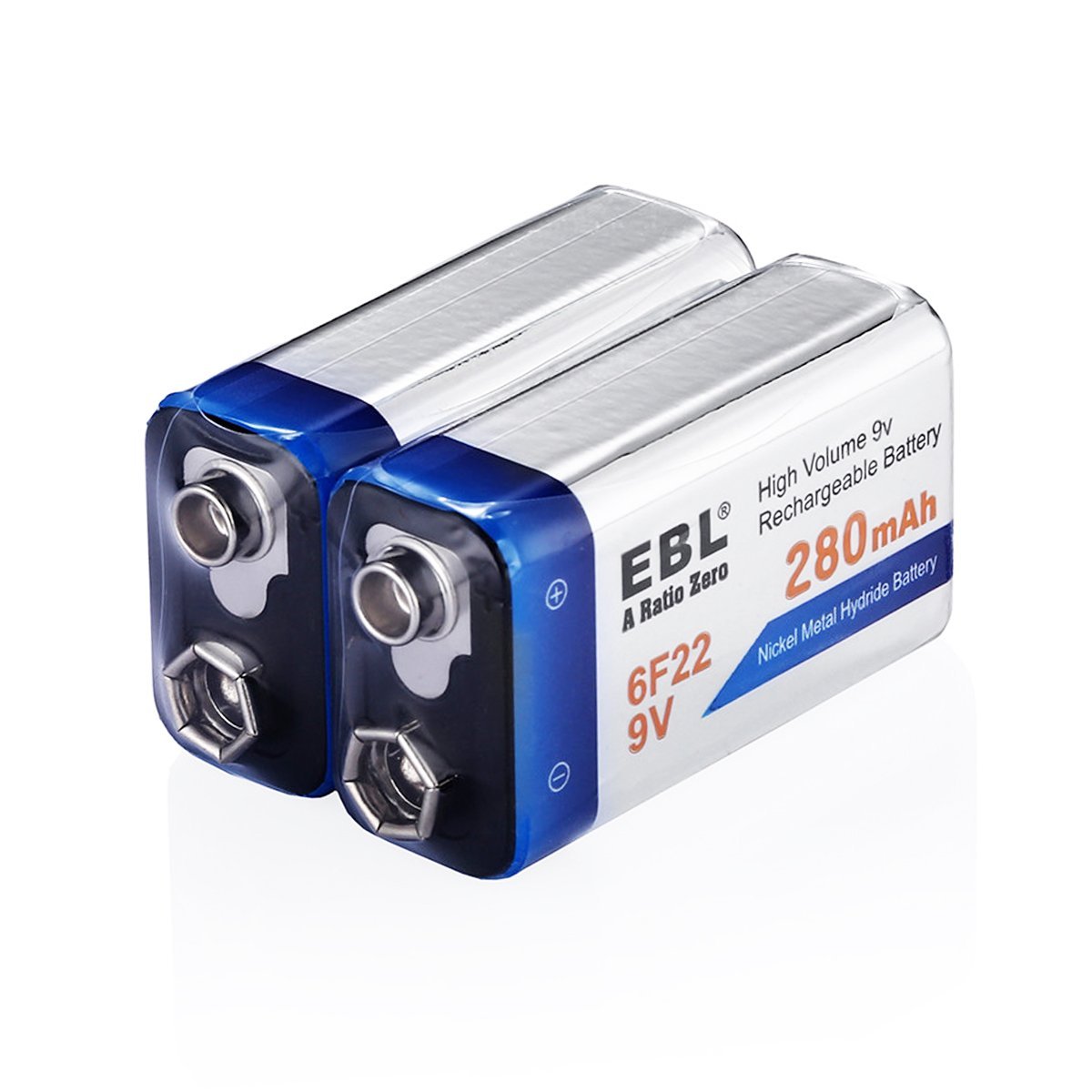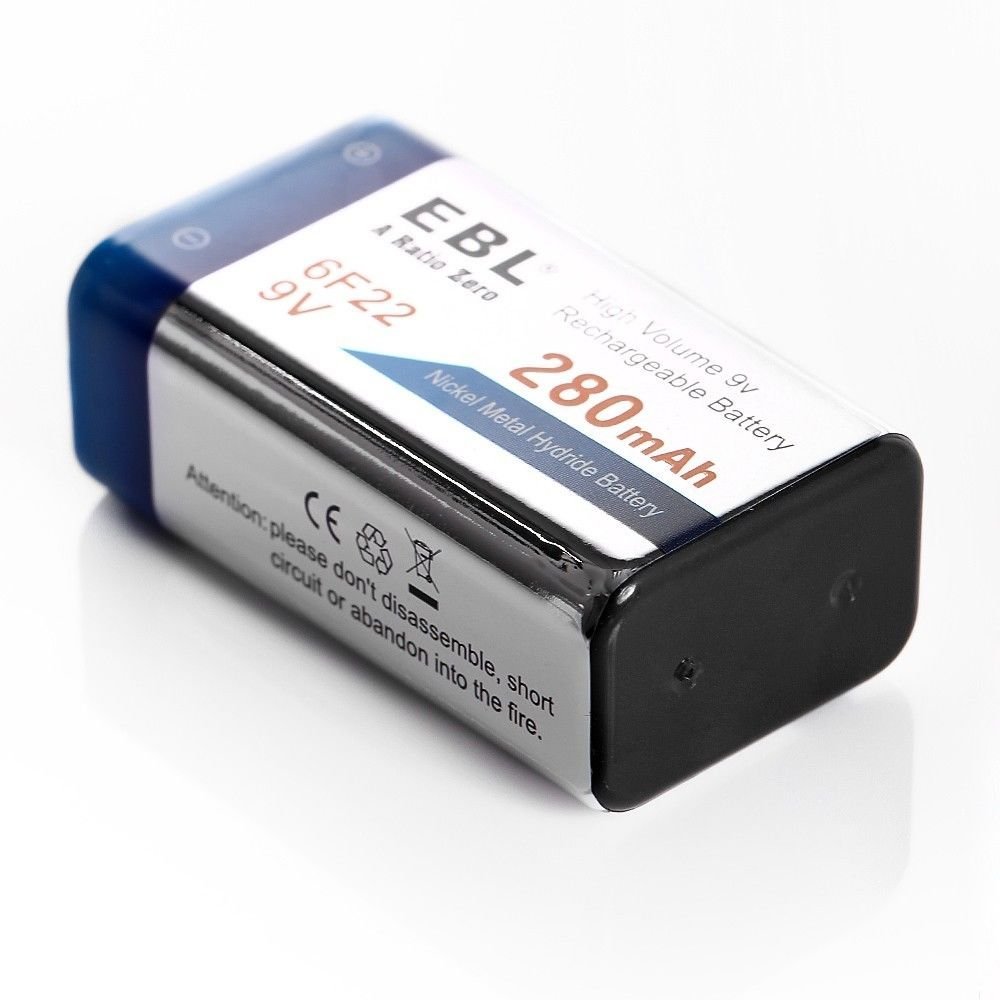 Wide Application
The EBL 9V rechargeable batteries are greatly designed for enhanced performance for high drain applications such as: R/C controller detector, emergency location transmitters and beacons, paintball guns, GPS, LED lighting devices and other portable high drain digital electronics.