Product Description
Long Life Safe High Capacity 18650 Rechargeable Li Ion Batteries 2 Pack
2 pack 3000mAh 18650 rechargeable li-lithium battery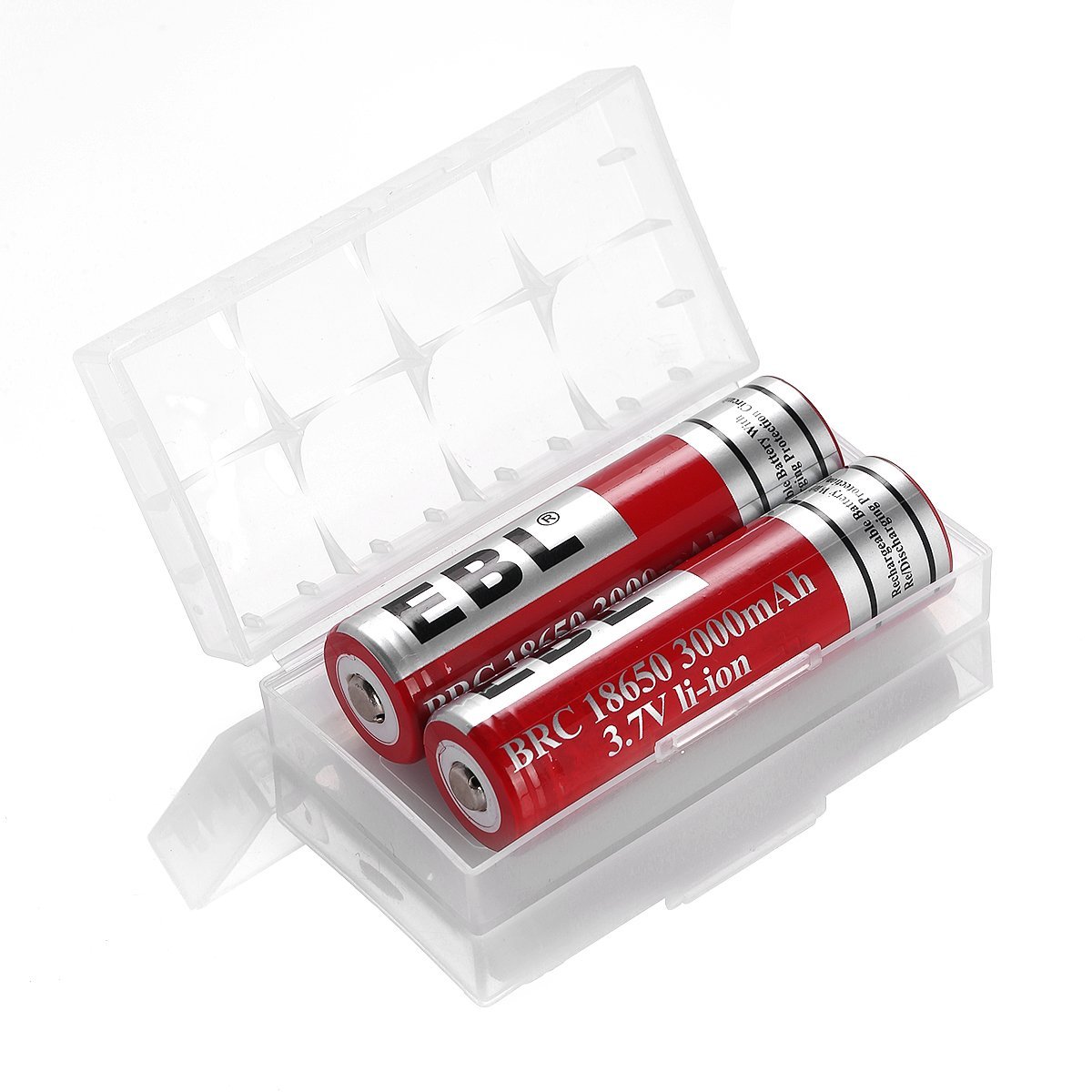 High Power 18650 Battery for Household
EBL red 18650 battery can be universally used for household devices, such as digital cameras, toys, remote controls, hand held games,2-way radios, PDAs, flashlights, alarm-clocks,LCD-TVs,electronic toothbrushes,shavers and portable audio players etc.
High Performance 18650 Battery Replacement:
The advanced batteries provide maximum reliable power for the need of your devices. The high-quality pre-charged battery can be conveniently used immediately out of the package. The long life batteries can be recharged up to 1200 times when fully or partially drained, which is extremely economical and powerful.
This 3000mah 18650 battery provides an expected lifespan similar to that of the device in which it is used. Besides, the highly improved low self discharge makes it still maintain 75% of capacity after 3 years of non-use.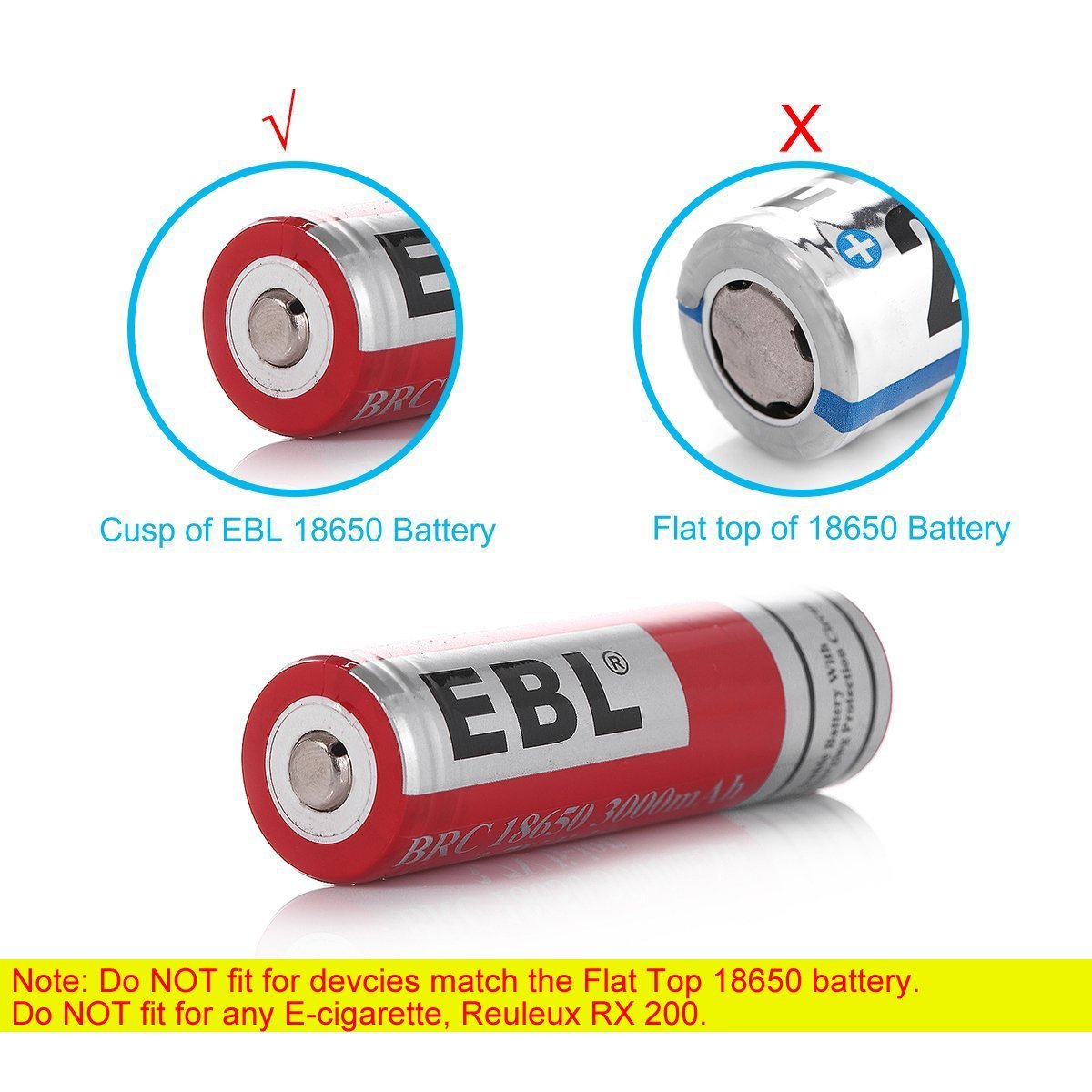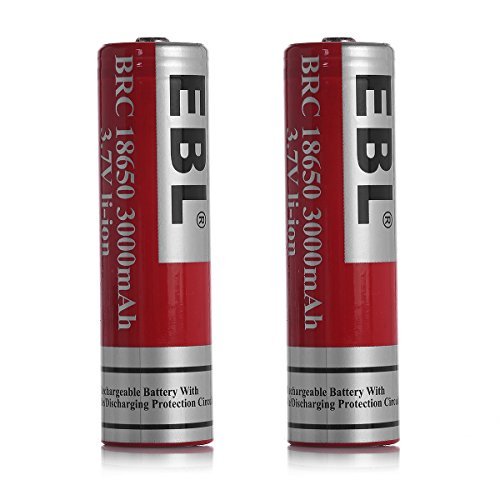 Long Life and Low Self-discharge Battery
— EBL 3000mAh authentic 18650 battery has super long life span of up to 1200 charging cycles.
— The 18650 rechargeable li ion battery will remain 75% battery capacity when they are not in use for 3 years.