Product Description
Reliable Midland Radio Replacement Battery
The replacement battery for Midland Radio meets original battery's performance standards.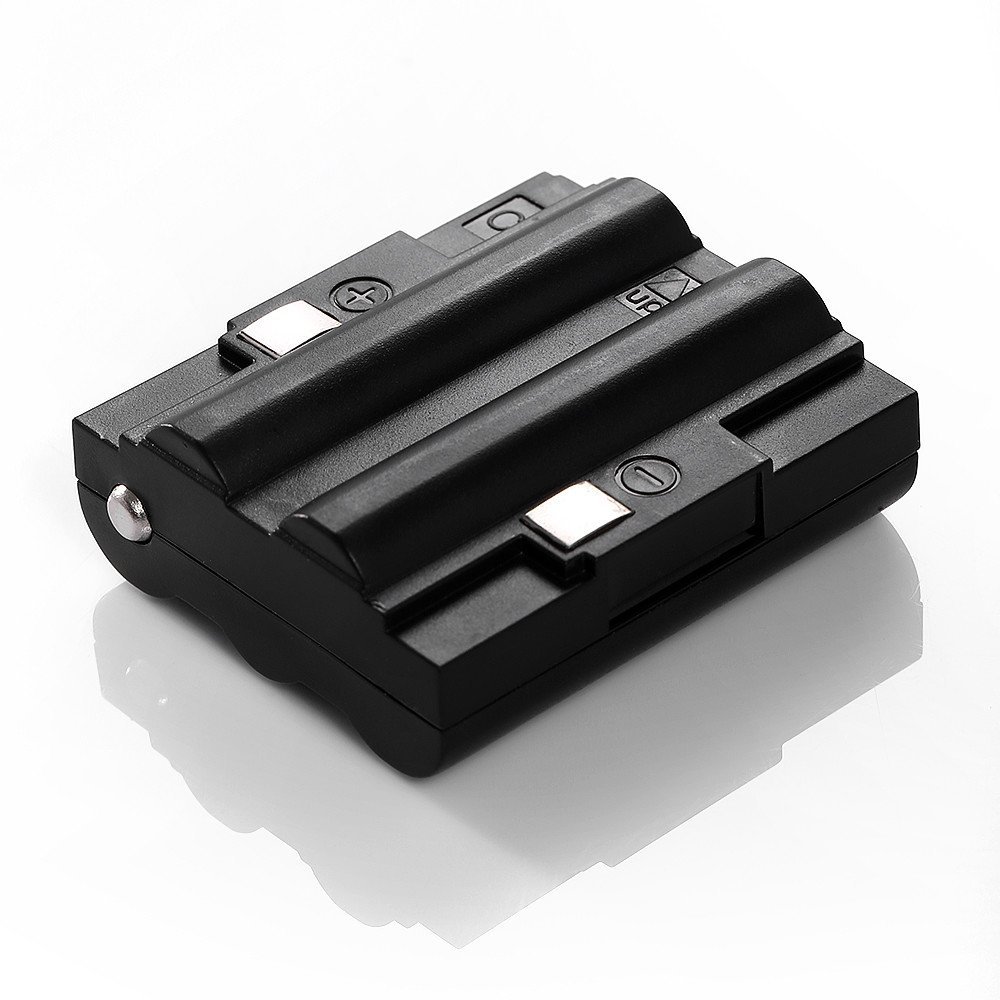 Safe and Reliable Radio Battery:
The reliable radio battery is a great replacement for your Midland radios.
Voltage: 6V; Capacity: 700mAh; the brand-new batteries can be freely charged without memory effect.
The 700mAh replacement battery lets you enjoy longer standby time and run-time for your Midland radio.
The replacement battery's performance fully meets original battery's standards.
The rechargeable battery features low power consumption with IC design and total protection against over loading and over heating.
Battery Specification:
Brand Name: EBL
Capacity: 700mAh
Voltage: 6V
Package Dimensions: 2.5 x 2.5 x 1.5 inches
Color: Black
Certified Brand Products
The EBL series universal batteries such as AA/AAA/9V/C/D/18650/26650/cordless phone/radio rechargeable batteries, are widely used in most household devices. And the high-quality batteries have all been officially certified by CE and ROHS, which guarantees the high quality and performance.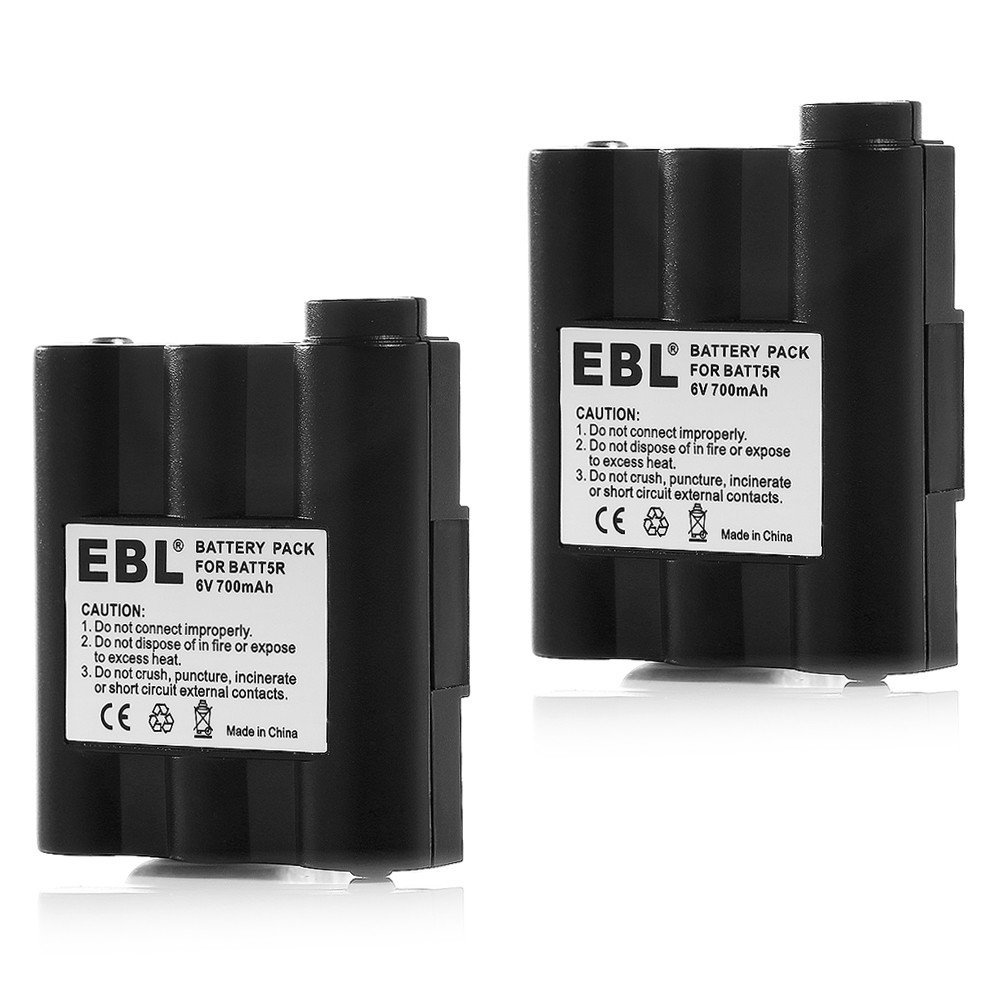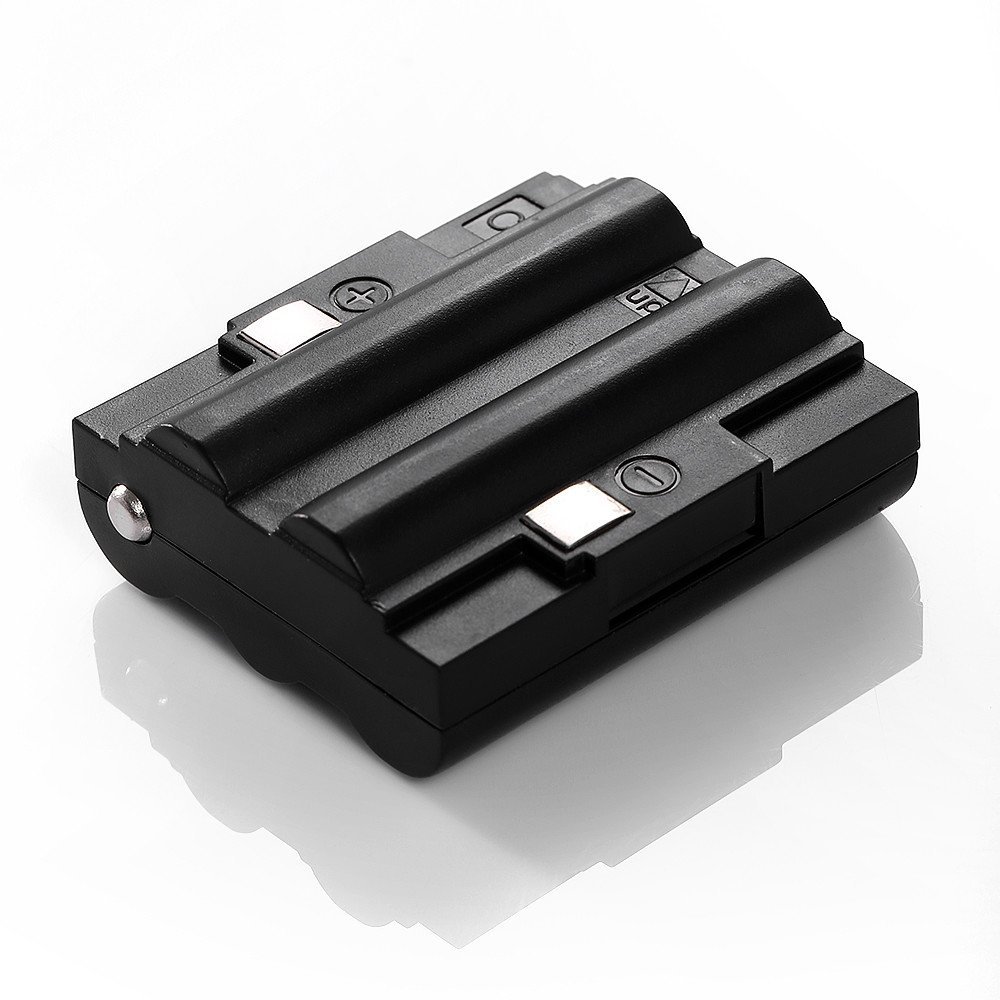 Battery Compatibility:
AVP-7, AVP7, BATT5R, BATT-5R, GXT-300, GXT-325, GXT-400, GXT-444, GXT-450, GXT-500, GXT-550, GXT-555, GXT-600, GXT-635, GXT-650, GXT-661, GXT-700, GXT-710, GXT-720, GXT-750, GXT-756, GXT-757, GXT-775, GXT-795, GXT-800, GXT-850, GXT-900, GXT-950, LXT-210, LXT-303, LXT-305, LXT-310, LXT-350, LXT-410, LXT-435, NAUTICO NT1VP, GXT300, GXT325, GXT400, GXT444, GXT450, GXT500, GXT550, GXT555, GXT600, GXT635, GXT650, GXT661, GXT700, GXT710, GXT720, GXT750, GXT756, GXT757, GXT775, GXT795, GXT800, GXT850, GXT900, GXT950, LXT210, LXT303, LXT305, LXT310, LXT350, LXT410, LXT435, GXT300VP1, GXT300VP3, GXT300VP4, GXT325VP, GXT400VP1, GXT400VP3, GXT400VP4, GXT450VP1, GXT450VP4, GXT500VP1, GXT500VP4, GXT550VP1, GXT550VP4, GXT555VP1, GXT555VP4, GXT600VP1, GXT600VP4, GXT635VP3, GXT650VP1, GXT650VP4, GXT700VP4, GXT710VP3, GXT750VP3, GXT800VP4, GXT850VP4, GXT-300VP1, GXT-300VP3, GXT-300VP4, GXT-325VP, GXT-400VP1, GXT-400VP3, GXT-400VP4, GXT-450VP1, GXT-450VP4, GXT-500VP1, GXT-500VP4, GXT-550VP1, GXT-550VP4, GXT-555VP1, GXT-555VP4, GXT-600VP1, GXT-600VP4, GXT-635VP3, GXT-650VP1, GXT-650VP4, GXT-700VP4, GXT-710VP3, GXT-750VP3, GXT-800VP4, GXT-850VP4 GXT1000, GXT1050, GXT1091, GXT300, GXT310, GXT325, GXT400, GXT444, GXT450, GXT500, GXT550, GXT555, GXT565, GXT600, GXT635, GXT650, GXT656, GXT661, GXT700, GXT710, GXT720, GXT735, GXT740, GXT7