Product Description
Replacement Batteries for Plantronics Headset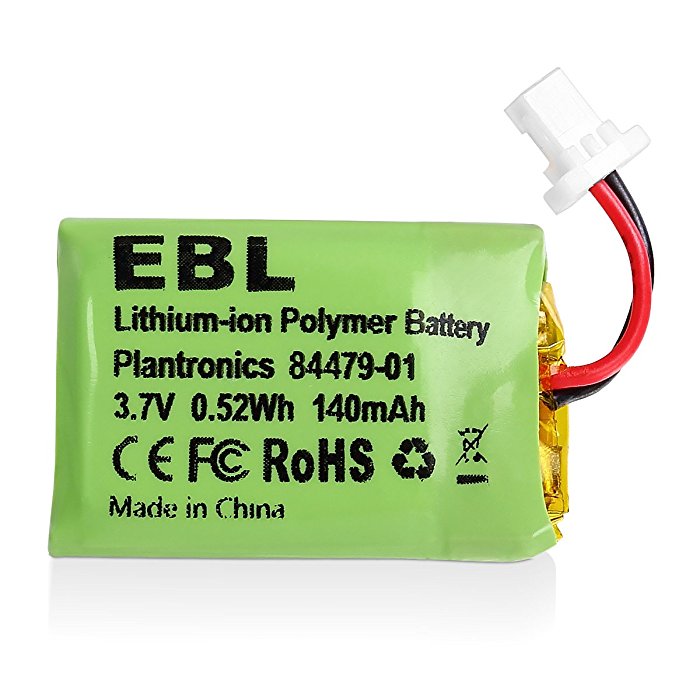 84479-01 Plantronics Headset Batteries:
These 2-pack replacement batteries for headset are fully compatible with S540, 86180-01, 84479-01, CS540A, CS540, C054 Wireless Headsets.
Battery Type: Rechargeable Lithium Polymer Battery, 140mAh for capacity, 0.52Wh for power and 3.7V for voltage.
Battery Protection: The built-in circuit board can effectively protect the battery from over charge and over discharge.
The wireless headset replacement batteries are built with a compact, soild and light design.
Headset Battery Specification:
Dimensions: 2 x 1.8 x 0.6 inches
Weight: 3.84 ounces
Battery Type: Lithium Polymer Battery
Battery Capacity: 140mAh
Battery Voltage: 3.7 volts
Battery Power Rating: 0.52Wh
Charging Temperature:0℃~55℃
Discharge Temperature: -20℃~60℃
Storage Temperature: -20℃~+85℃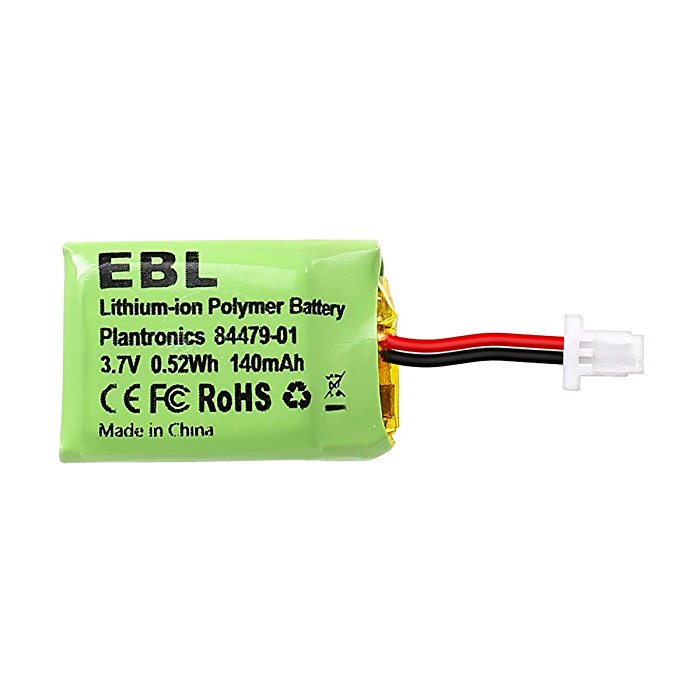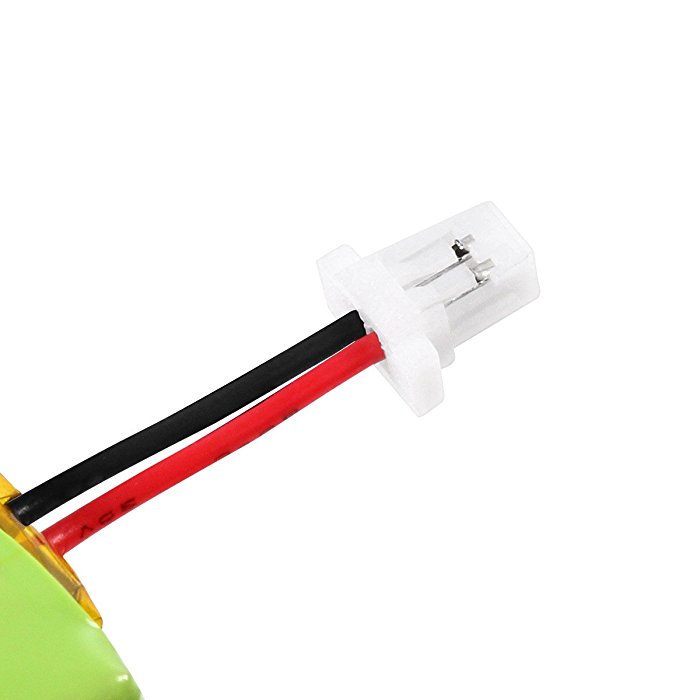 Headset Battery Maintenance:
Do not try to disassemble the batteries.
Do not dispose of the batteries in fire.
Do not put the batteries near any source of heat.
Please store the batteries in a cool, dry and ventilated place.
Please use the batteries for compatible headsets.