Product Description
16-Count Rechargeable AA Batteries and Charger Combo with 4 C Size Spacers
The best rechargeablet battery kit for your house and office
Intelligent Battery Charger
The intelligent battery charger has a clear LCD display as an indicator to show the battery charging status and battery level. The universal battery charger works perfectly for AA, AAA, C, D and 9V rechargeable batteries. It has 4 charging slots which allow you to charge 1 to 4 pieces of AA, AAA, C or D batteries, or you can you charge 1 or 2 9V batteries. The battery charger has perfect compatibility for Ni-CD and Ni-MH rechargeable batteries. You can charge batteries of different sizes at the same time. This charger has intelligent MCU control for battery charging management by using advanced cut-off charging method. The charger will turn to trickle charge automatically when batteries are almost fully charged.
2800mAh AA Rechargeable Batteries
These 16-count AA cells are rated at high capacity 2800mAh for great battery power and efficiency. These AA batteries are the most reliable long lasting rechargeable batteries online with long battery life. The quality Ni-MH AA batteries with up to 1200 recharge cycles. These environmentally friendly rechargeable AA batteries are safe, efficient and powerful. Batteries are first-rate Ni-MH type, without harmful Hd, Cd or Pb. These AA rechargeable batteries are very useful for a great many household devices.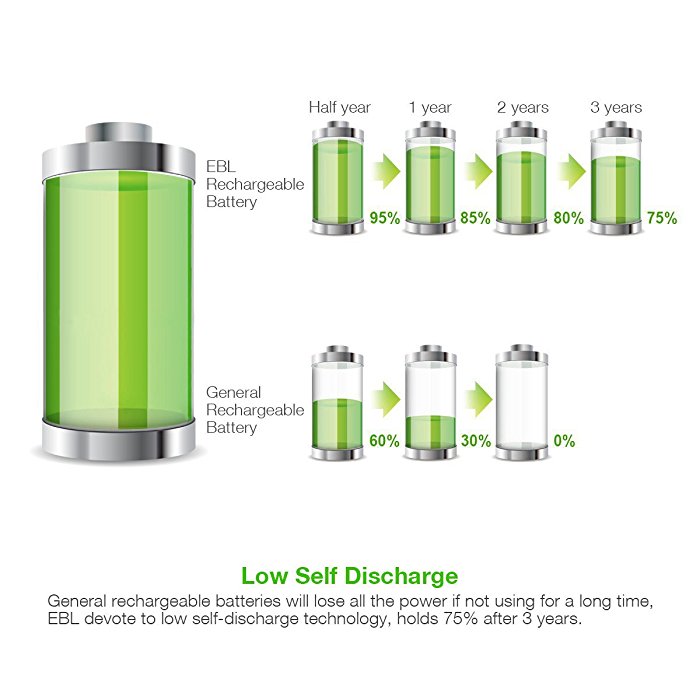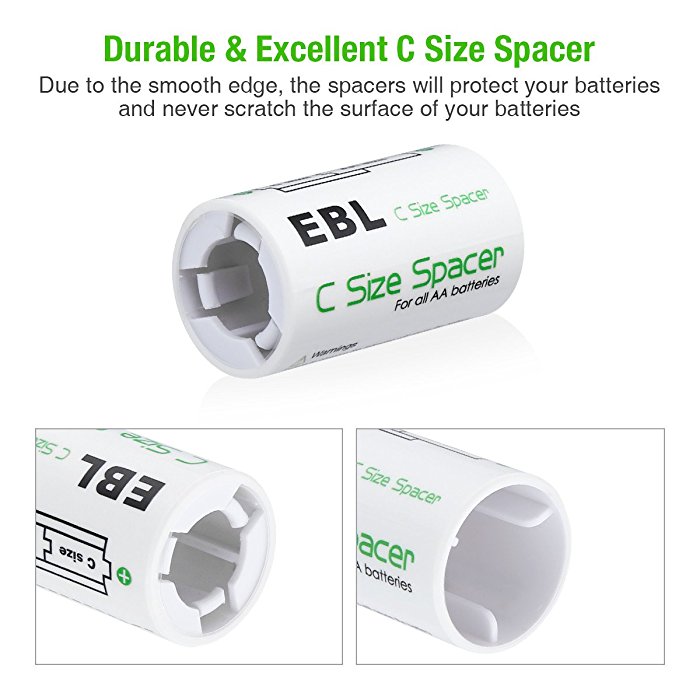 Turn AA Batteries into C Batteries
This C size battery spacer is a new type of eco-friendly battery product that can effectively turn your rechargeable AA battery into a C battery for your high-drain C cell compatible devices. It's a useful battery spacer to recycle your AA batteries. It works perfectly with almost all types of AA batteries, such as Ni-MH, Ni-CD, alkaline AA batteries. The spacer is made of sturdy ABS plastic. It protects your AA batteries from damages, like scratches or battery leakage.